You can always tell when a gift has been carefully chosen especially when the gift giver has taken the time to get the same personalized with a love-filled message or by monogramming initials on the same. At Things Remembered, there are a host of gifts to choose from, irrespective of the occasion being celebrated.
Having felt the pulse of the market for over 40 years, they've ensured that their online store carries something for everyone!
With Father's Day right around the corner, what would be better than a 9 piece professional barbeque set for your King of the Grill?
My husband loves to fire up the grill and throw on deliciously marinated chicken chunks on skewers, so this would be perfect.
Held in a monogrammed poly-canvas tote are nine American made, stainless steel, barbeque essentials.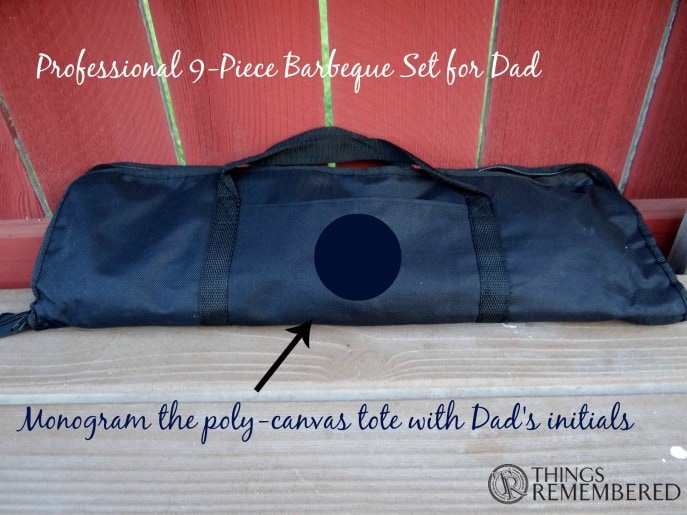 Included are a spatula, a basting brush, a fork, tongs, a knife and 4 skewers…
all that's needed to get those kebabs going!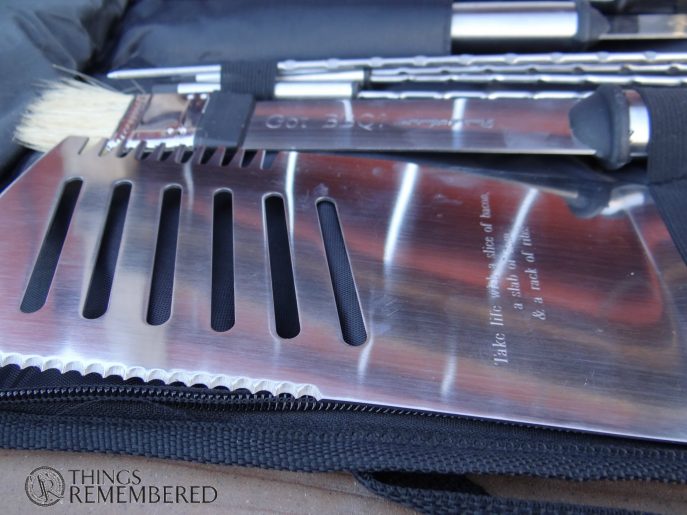 For an additional price, you can personalize Dad's grilling tools with a personal message. It can be anything as simple as Happy Father's Day or a heartfelt message. And if you need any inspiration, you can choose from one of several messages listed, by occasion, under the "Personalize It" tab.
The engraving isn't very dark thereby being visible enough to put a smile on Dad's face but not excessively prominent to make him feel uncomfortable when company comes over. (Perfect for my Hubs as he's not someone who likes to flaunt things around!)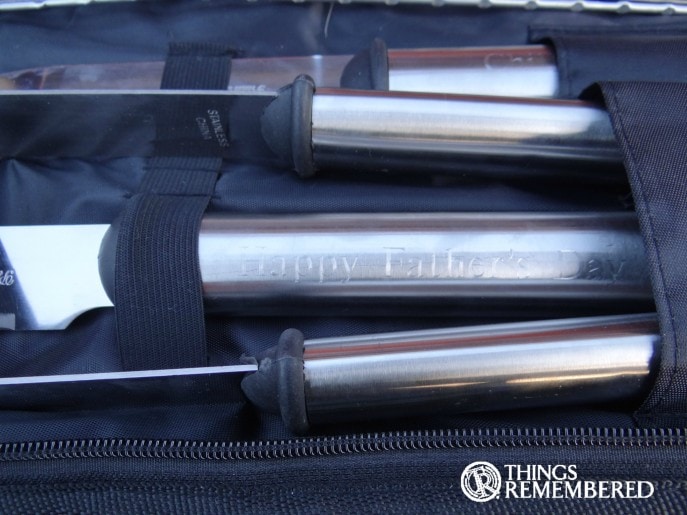 If your Hubs isn't really into grilling, don't worry. I'm sure you will be able to find the perfect Father's Day gift for him.
With the great choices available, who knows? …
You just might fall in love with two!!
If you had to get your husband or Dad a personalized gift for Father's Day what would you get him?