Valentine's Day for our family means time together, celebrating the bond we've been blessed with. And this year, as we get ready to transition into becoming a family of 5, we've been celebrating the upcoming arrival of our Princess in different ways.
Just this past weekend, we celebrated with ice cream goodness from Cold Stone Creamery. Yes the 25 year old (and counting) Ice Cream Shoppe that  is known for providing customers with the ultimate ice cream experience.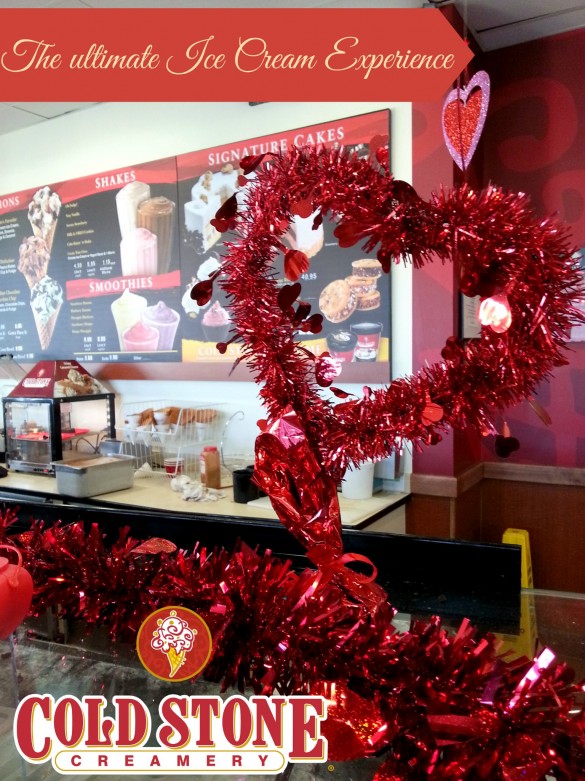 Sure the prices aren't what you would term rock bottom but believe me when I say you pay for quality.
Oh.my.yum!
With Valentine's Day right round the corner, it wasn't hard to agree that we wanted to pick the ultimate Valentine Ice Cream Special…
They Call It Truffle Love.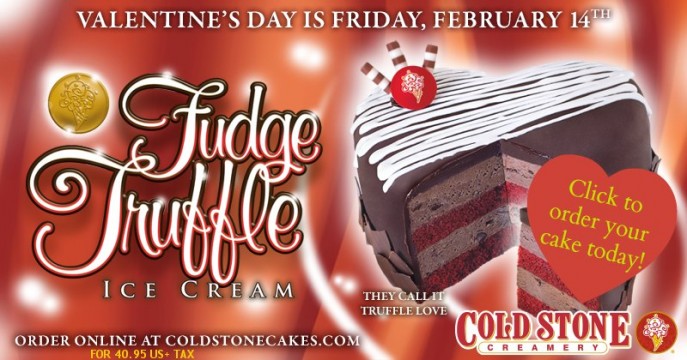 Honestly, both the promotional banner on the ColdStoneCakes.com site and the name, do this moist red velvet cake layered with fudge truffle ice cream and generously chocolate shavings wrapped in a rich fudge ganache no justice whatsoever.
And if too much fudge is not your thing, step it down a bit with the cream wrap over the fudge ganache exterior. (Trust me when I say, choco-holics will still get their chocolate fix as this is rich, rich, rich in chocolate layering, yet not in an overwhelming way. Definitely a great recommendation from our Shoppe's manager)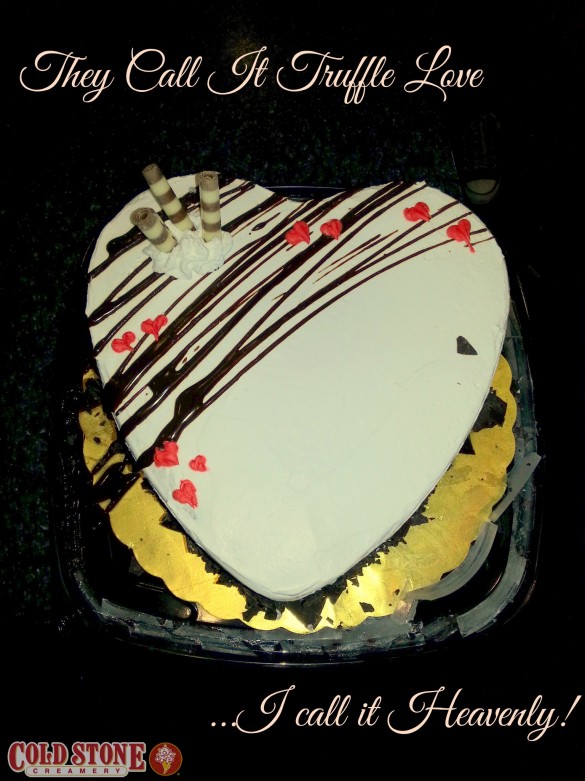 I would definitely recommend ordering your cake online or via the app, in case your local Shoppe has their stock for the day sold out. (Our local Shoppe mentioned these were  selling like "hot" cakes!)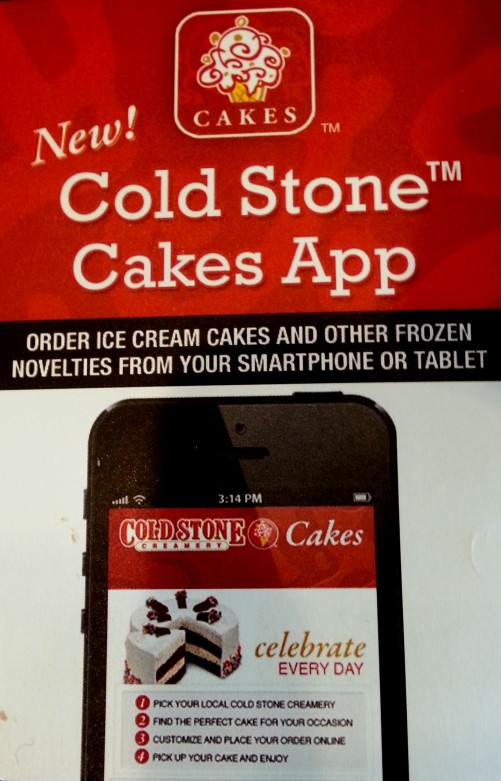 I was told the cake could feed about 20 people but if your family loves a really good ice cream cake I would definitely recommend averaging a cake to 10 people as  each person will want a second serving and a generous, thick slice of creamy deliciousness, each time!
Visit the Cold Stone Creamery Facebook page, Twitter Stream and Instagram feed to check out some drool-worthy promotions, pictures and ice cream buzz!
Now be honest, who would you share They Call It Truffle Love with? (Or would you hide this in your freezer and quietly sneak out a slice each day when all alone?)