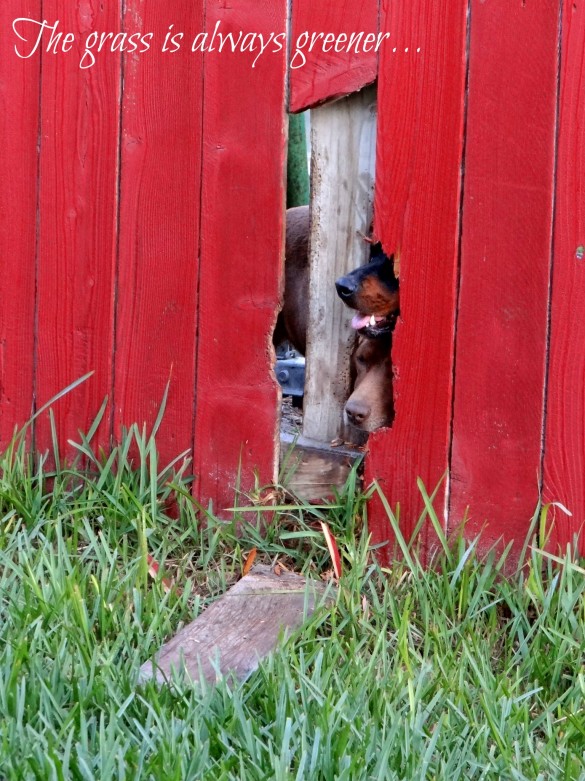 So sayeth my neighbor's dogs!
This isn't something new but an occasional occurrence each time we think they've given up on trying to come into our yard. (I guess we need to stop thinking!)
I can't blame them because my little man seems to think the grass is always greener on the other side too!!
Do you have neighborhood visitors who prefer your "side of the grass" over theirs?