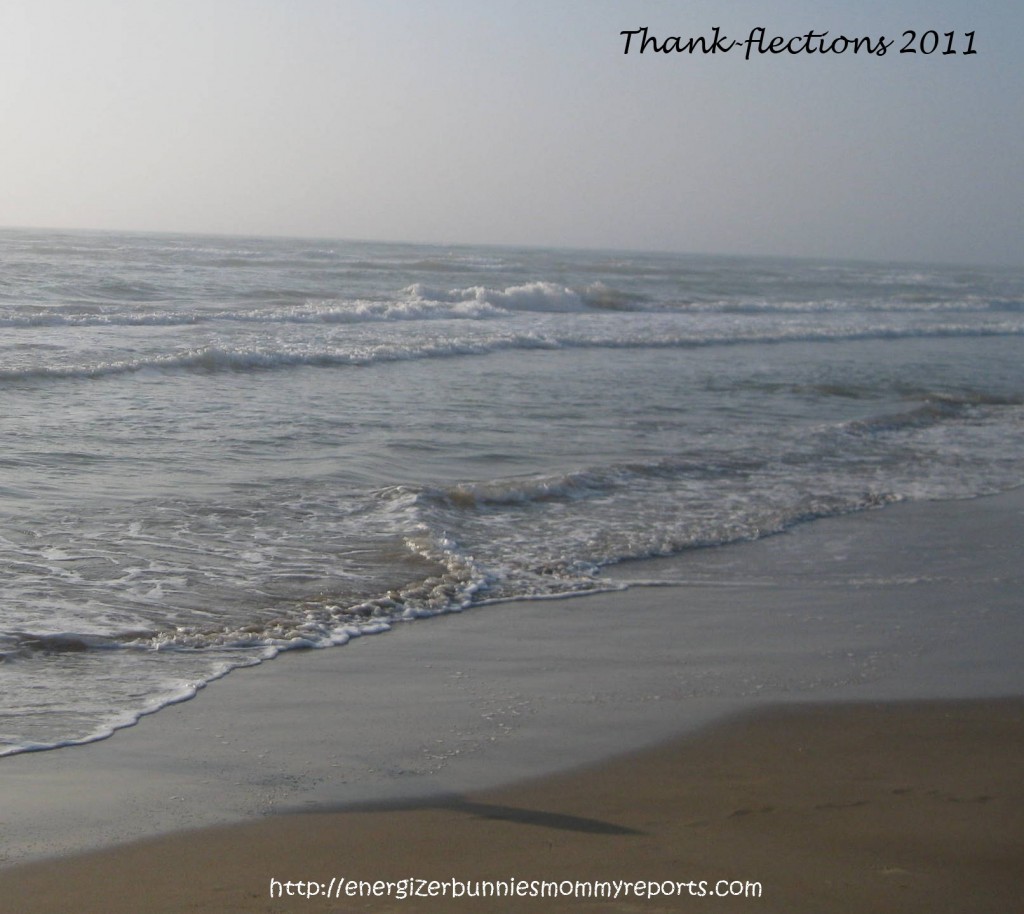 Even as I sit and reflect upon 2011, my heart bursts with gratitude as I think of all the LORD has allowed my family to enjoy, absorb, experience and walk through this past year.
2011 has been a year filled with milestones, beautiful memories and oh boy, so much more!
My Thank-flections (Reflections I'm Thankful for) for 2011 are many but special ones include…
God has been so good. 2011 has been a fantastic year till date. I admit there were the lows but God was so faithful to bring us through each valley.
2012 is so uncertain but I praise God that we can step into the unknown with One who will NEVER leave us high and dry but will walk through every second of each day with us.
Covering us with His Mantle of Love
Providing for us from the Riches of His Bounty
Protecting us from harm's way with the expanse of His Comforting Bosom
I'm so excited to see what the LORD has in store for me, my family…yes even Energizer Bunnies' Mommy Reports.
I pray 2012 will be a beautiful year for you and your family too.
Wishing you His Best from my family to yours.
Happy New Year 2012!!