Life with littles can be tiring especially when you have several little ones under the age of 5.
It's tiring if you have a teen who challenges your every decision.
It's even more tiring when you have a child battling a not so kind illness.
This Easter, I have a challenge for my lady friends reading this…
identify a Mama you know and bless her with a surprise gift basket this Easter.
Need help picking one out if you're not upto putting one together?
 Surprise a tired Mama with this Easter basket 
Holding 11 spa-worthy treats to pamper the recipient, the Premium Spa Basket does not disappoint.
The basket includes:
Moisturizing Body Lotion in Kiwi Melon by San Francisco Soap Company  – 8.75 oz.
Terry Cloth Slippers
Moisturizing Shower Gel in Kiwi Melon by San Francisco Soap Company  – 8.5 oz.
4 Points Massager
Olive Oil Moisturizing Soap Bar by San Francisco Soap Company – 5 oz.
Wooden Pumice Brush
Loofah Disc
Premium Skin Smoothing Brush
Foam Sea Sponge
Wooden Foot Brush
Massaging Bath Brush – 12″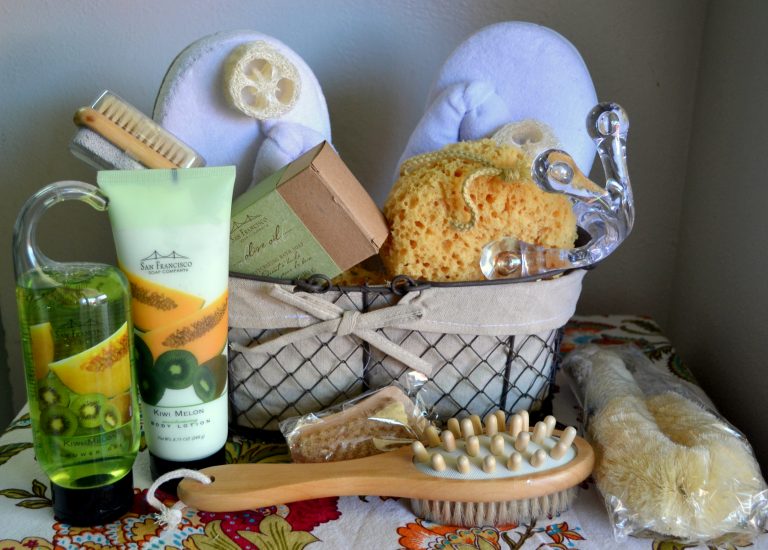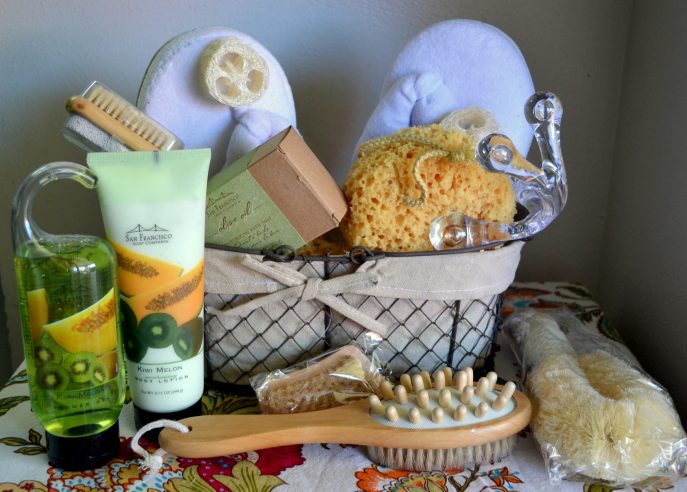 This would be such a neat surprise for a Mama who's always focused on making Easter special for her children, not expecting anything in return.
Yes, a sweet way for you to reflect Christ's Love in action, as celebrated during the holiday…
an unexpected blessing  with a basket of goodies to pamper herself with.
The Kiwi Melon fragrance of the lotion, soap and shower gel is so inviting. I know our friend in the Assisted Living facility will be over the moon when she gets the basket.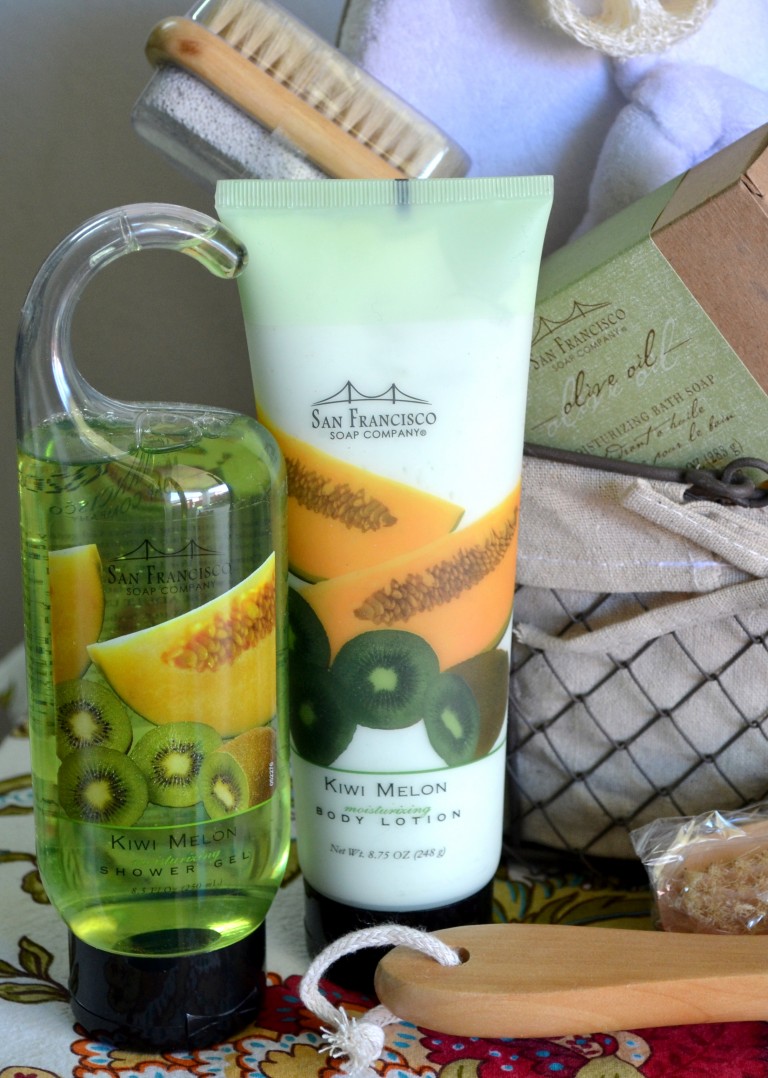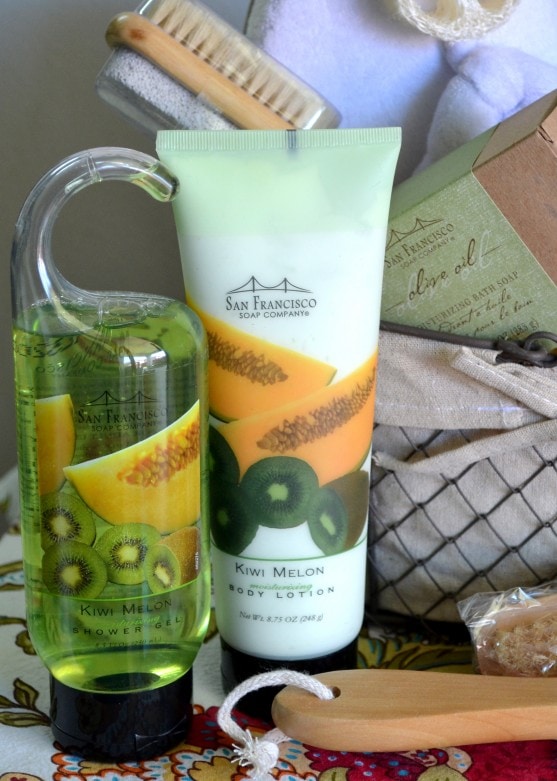 GourmetGiftBaskets.com has many other gift basket options you can choose from if you feel chocolate covered OREOS may make your friend happier, or even a basket filled with gourmet baked treats.
To help one of you, our friends over at GourmetGiftBaskets.com is giving away an additional gift basket that I would love for you to pass on to that sweet Mama friend of yours, early next month.
ENTER FOR A CHANCE TO WIN A PREMIUM SPA BASKET ($99.99 value)
Please use the Giveaway Tools form provided below to be eligible for this Mommy Snippets giveaway.
** If you face any problems while entering this giveaway, please get in touch with me ASAP! **