Summer is full of activities, parties and holidays. As a mom, you can have a hard time staying fashionable because of how busy you are. However, some essential fashion statement pieces will keep you looking chic on a budget. The first part about looking good is finding pieces that are comfortable and smart. The second part is finding the right places to shop at a lower cost. Moms on a budget need to get value for their money. It is therefore essential that you find high-quality pieces at half the price of an expensive store tag.
"Summer Fashion Must-Haves For Moms on a Budget" has been sponsored by our brand partner. All opinions are my own.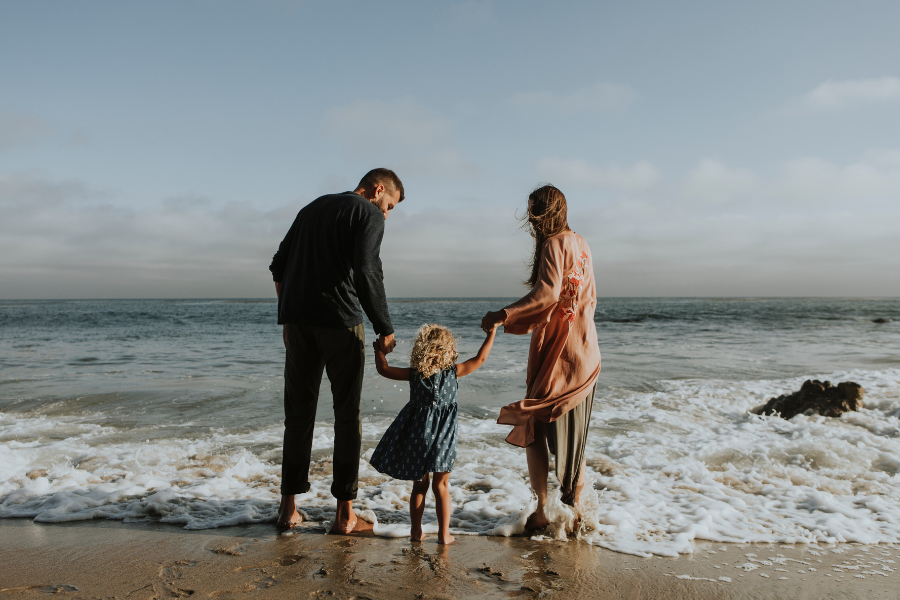 Summer Fashion Must-Haves For Moms on a Budget: Statement Pieces Every Mom Needs
1. A Great Pair of Jeans
Jean look great, and they are incredibly versatile. Jeans come in several colors. The classic colors are navy, blue, and black. You can dress up jeans with heels and a button-down shirt. You can dress down jeans with a t-shirt and sneakers or sandals. Find a pair of jeans that has a little bit of stretch so that they can fit snuggly. A slightly stretchy pair of jeans is more comfortable to wear than a non-stretchy pair.
2. A Maxi Dress
Maxi dresses are versatile, and they come in free sizes. They also hide baby fat very well. A flowing maxi dress can accentuate your features and give you a well-put-together look. Most maxi dresses are sleeveless so you may want to invest in a strapless bra. You can find a dress with beautiful patterns or design.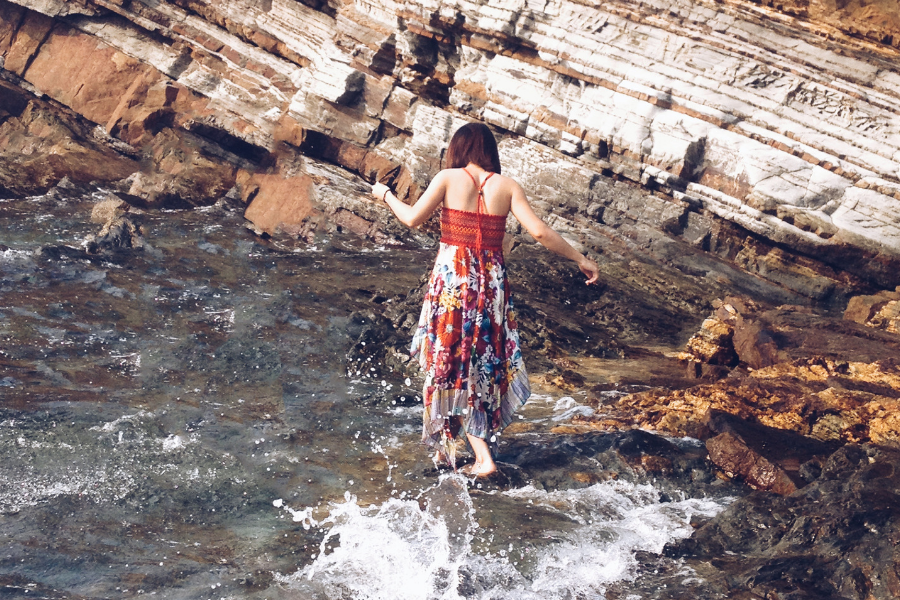 3. A Swimming Costume
Kids love going into water during summer. It is an excellent way to cool the little ones. Plus, the kids have something to do in the afternoons. As a mom, you need a swimming costume that makes you feel sexy. A swimming costume that hugs the right places will give you the confidence to go out in public. Enjoy your summer swimming with your kids.
4. A Midi Dress
A midi dress is suitable for any occasion during summer. You can use it for social events or play dates. You can opt for a black, red or white midi dress. The colors are acceptable for many occasions. Pair the dress with heels or flats (sandals are perfect for more casual outings) and accessories depending on the event. You can buy two midi dresses. Have a clean midi dress ready to reduce the time you use to decide on what to wear for a special occasion.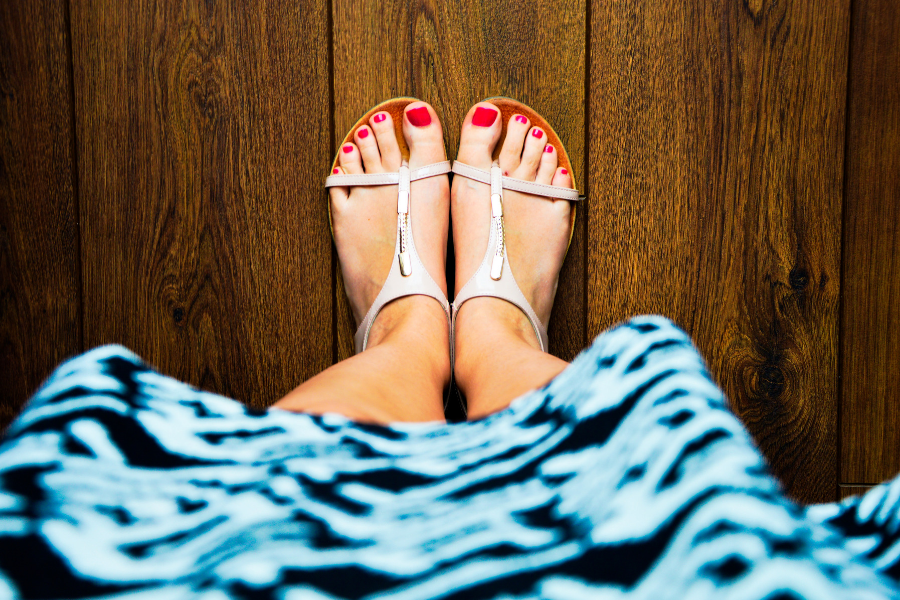 5. A Chic Top
A chic top can be a crisp button-down shirt or a fancy silk top. The blouse should be compatible with your skirts, trousers, and jeans. A versatile chic top or blouse instantly lights up a dull outfit. It is also suitable for summer since you don't need a coat or jacket.
6. Accessories
It is advisable to buy statement pieces that are not fashion trends. Summer fashion trends are obsolete by the next summer season. Every mom should have a set of earrings, necklaces, and bangles that match. You might have to spend more on the jewelry, but it will last a whole. Oh and don't forget those pretty headbands.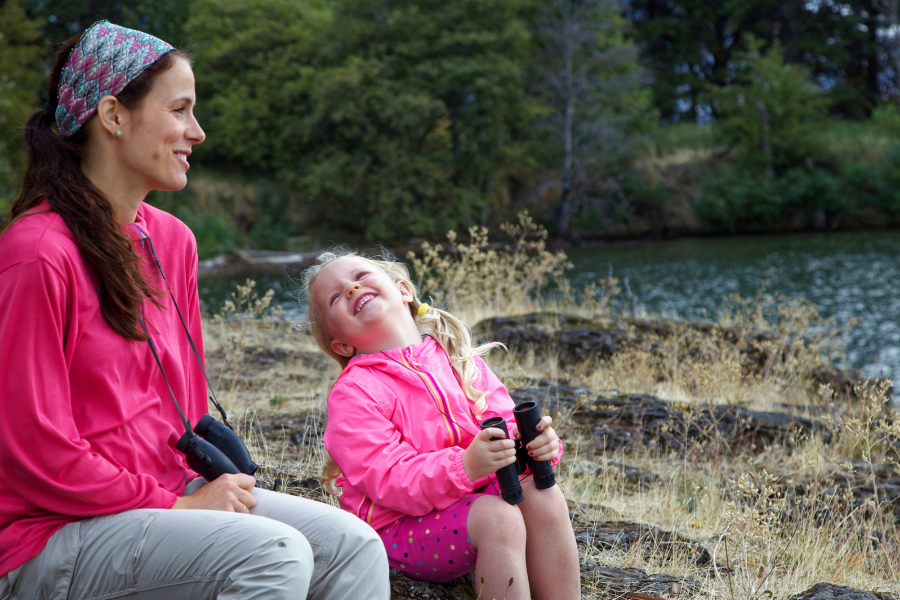 7. A Jumpsuit
Jumpsuits are fashionable and comfortable. A well-fitting jumpsuit will make you feel good about yourself and boost your confidence. Find a jumpsuit that isn't tight. A fitting jumpsuit highlights your silhouette, giving you a fuller figure.
Places For Moms on a Budget to Shop
1. Thrift Shops
Thrift shops have an extensive collection of clothes and affordable prices. You can buy a dress at a thrift shop for $10 while it cost $30 at the store. You may have to find a babysitter so that you have ample time to sort through clothes at the thrift store.
2. Goodwill
Goodwill stores receive many right quality clothes from good Samaritans. Most times, they sell the stuff to get some cash for goodwill items. The Salvation Army is one of the most reputable goodwills in the country. You can look for local Goodwill stores in your area where you can shop.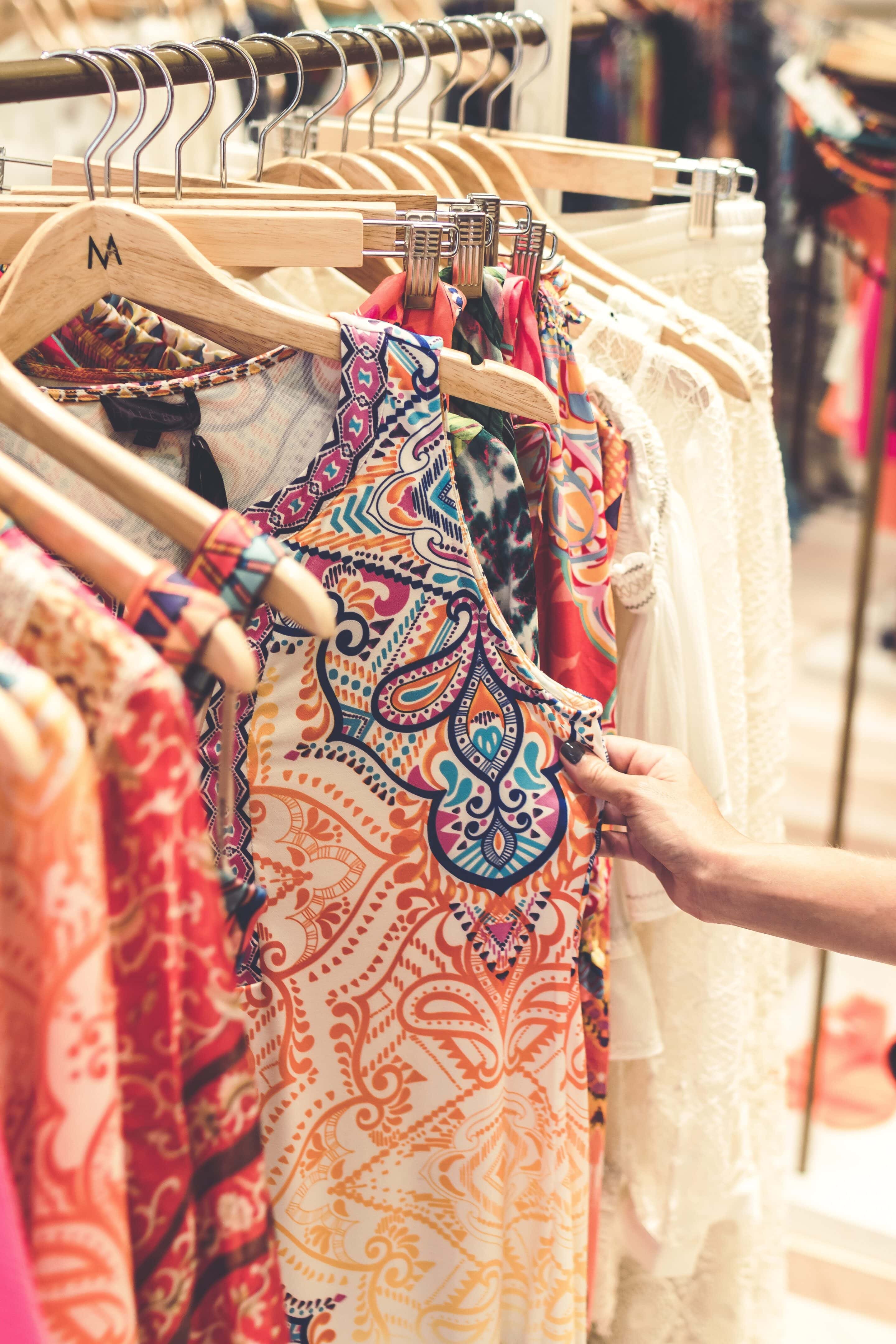 3. Thread Up
Thread Up is an online thrift store. You can sort through thousands of items and put them in your shopping cart. The things at Thread up tend to sell fast so if you see something you want to buy it before someone else does.
4. Local Flea Markets
Local flea markets have a lot to offer in terms of clothes. Flea markets are for civilians and small business owners. You can easily find someone who is disposing a wardrobe at a throwaway price to buy a new one. You get to buy clothes and shoes directly from the owners. A flea market is an excellent place to meet local jewelers who make custom jewelry. You can purchase custom jewelry and trinkets at a lower price in comparison to store-bought jewelry.
Finding fashionable clothes and accessories at a lower price is a bonus for moms on a budget. However, it can be addictive and lead to a messy closet. Closet organization can be hard. However, having a neat closet can help you utilize all your outfits. Also, an elegant cabinet makes it easier to decide what items you need to buy to spruce up your wardrobe. Purging clothes, shoes, and accessories you no longer wear are imperative to maintaining a neat closet.