Each time I sit down and take stock of my life I realize I have so much to be grateful for. We live in a wonderfully supportive community…something we've prayed for even before we moved into the area. But not everyone can say that their communities are struggle free. Like a good neighbor, State Farm has created an awesome initiative to help 40 of those communities.
 .
The State Farm Neighborhood Assist Initiative
.
Over 4000 communities from the US and Canada sent in their pleas for help and the State Farm Youth Advisory Board shortlisted 200 to be featured on the State Farm Neighborhood Assist Facebook Page. Now it's up to us to pick the 40 communities who deserve to win $25,000 for their cause.
All you need to do is cast your vote, daily, for the community cause you think is most deserving, before May 16, 2014.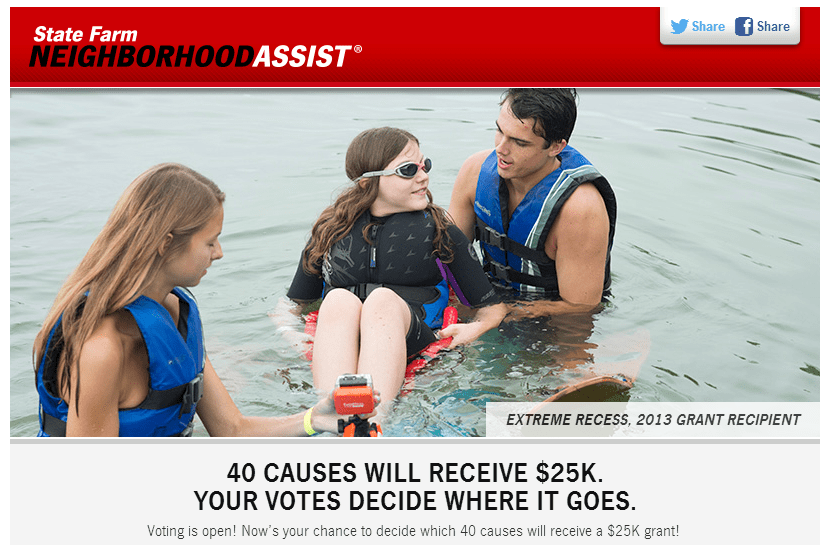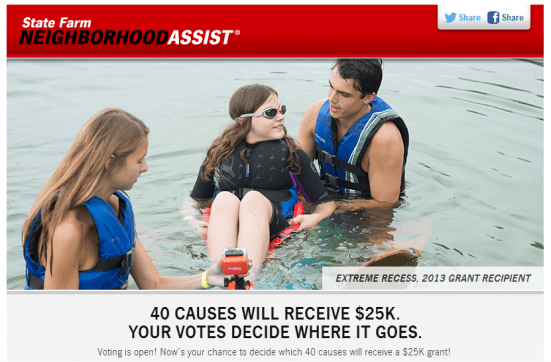 In our community, we have a Home for Abused Children that would have benefited greatly with this Initiative. If you look through the State Farm Neighborhood Assist Facebook page you will notice that children are in the heart of most of the causes mentioned.
The one cause that stood out among the others in my state of Texas, was the one championing the need to help deaf children speak.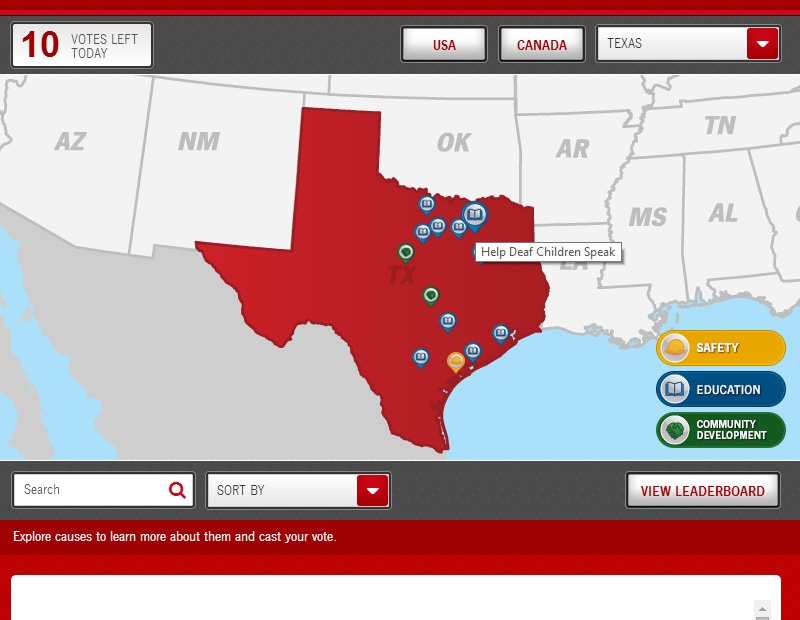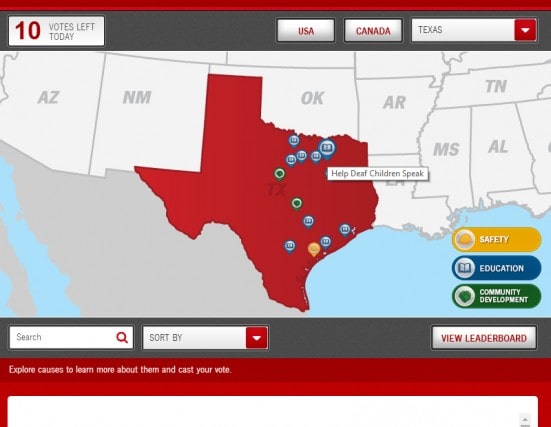 I can't imagine how burdened the kids' parents must be, wondering how their children will manage in society when they grow. I really hope they're one of the causes that get awarded the $25,000 grant. So many little ones will be benefited if they do win this.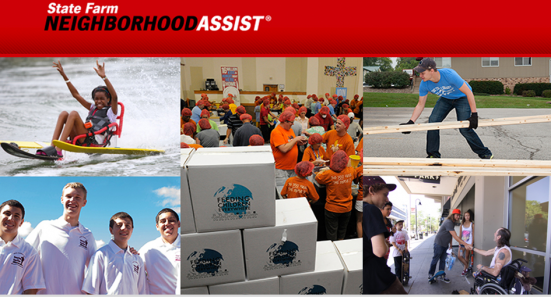 Take a look at how this community's physically challenged kids have been so blessed with the $25,000 grant they received last year.
Wouldn't you like to help bring change to a community, maybe even in your state?
But before you hop off to cast your vote for the day, here's some data on the State Farm Neighborhood Assist Initiative.

.
Is there a cause in your community that could benefit by State Farm's $25,000 grant?