I love potatoes.
They can be fried, roasted, boiled, mashed, whatever…I love them any way they're prepared.
So when I heard Simply Potatoes is hosting a 5 Ingredient Fix Recipe Contest for the best potato recipe, I knew I had to give it a shot. Wouldn't you?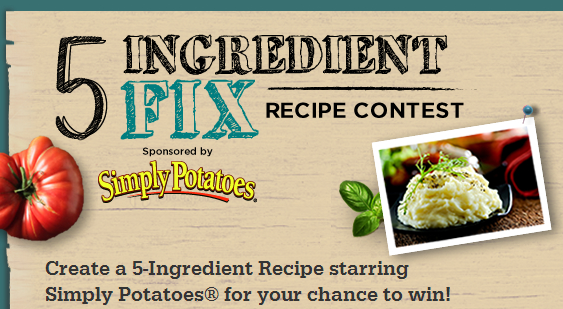 Considering that the 1st prize winner walks away with a 3000$ cash prize and the People's Choice winner walks away with 1250$, I wouldn't say the prizes are shabby at all!
Oh and did I mention there's a Sweepstakes winner prize of 750$ that will be awarded to one random entrant in the contest? (Woo-hoo!)
Since the contest ends on March 31, 2014, you would need to plug in your recipe entry before the end of the day, TODAY. And yes, it has to be a 5 ingredient recipe that has to feature any of their fresh, Simply Potatoes products in the mix.
Something simple, yet yummy, like my Roasted Potatoes and Carrots recipe.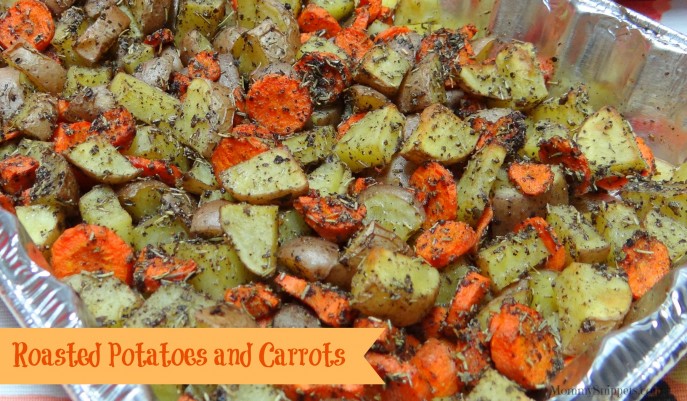 Roasted Carrots and Potatoes
Ingredients:
1 pack Simply Potatoes Rosemary and Garlic Red Potato Wedges
2 cups of freshly cut carrots
1/4 cup extra virgin olive oil
1 tbsp oregano
Freshly ground pepper
Instructions:
1. In a baking tray/handi-foil tray, mix all the ingredients together.
2. Pre-heat the oven to 400 degrees
3. Place the tray laden with potatoes and carrots in the oven for 30-35 minutes (Till the potatoes and carrots are cooked just right.)
4. Once done, serve as a side with meat, chicken or even a hot loaf of french bread drizzled with butter.
I can't wait to go through the recipes submitted, mainly because I'm itching to try out some new potato recipes in my kitchen!
But for now I'm just dreaming up some yummy Shepherd's Pie a la Simply Potatoes!

For rules on how to enter the Sweepstakes click here.
This is a sponsored conversation written by me on behalf of Simply Potatoes. The opinions and text are all mine.