Not all of us are fortunate to live next door to our parents.
While some have parents living several states away, some of us have Moms and Dads located several thousand miles away, across oceans, on the other side of the world.
Most often than not Hubby and I get to spend time with our parents at least once a year for a little close to a month. (Practically nothing, right? I don't even want to put myself in my Mom's shoes. Seeing my children for just a few days in a year, once a year? …Ouch, that stings!)
So though we're oceans apart, we do our best to involve our parents in our lives as best as we can,
Showing Mom and Dad we care…from across the miles.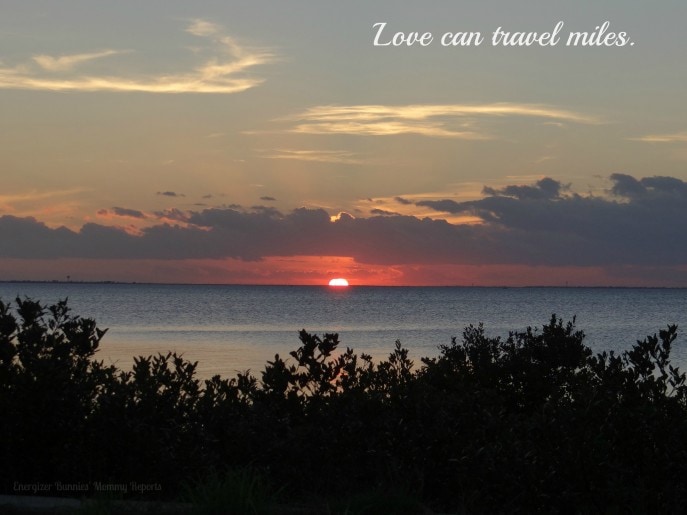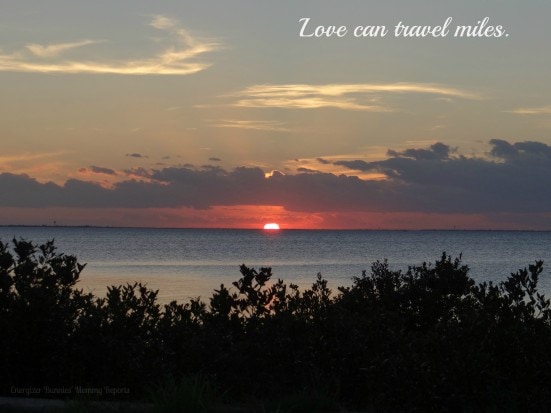 Long Distance Acts of Love…
1. Send Mom/Dad an email or Facebook message them with little buzz snippets from your life and yes, splatter it with lots of "I Love You"s!
2. Work with a friend to arrange to have a surprise love basket dropped on their doorstep with a special note of love from you. (I know we have all these floral services that work across the continents but it's just not the same as getting a basket filled with hand-picked goodies you know your parent would love.)
3. Pick up the phone to just say you love them, appreciate them or re-live a special childhood memory of something special they did for you. (It warms a parent's heart to see you acknowledge something they did for you years ago.)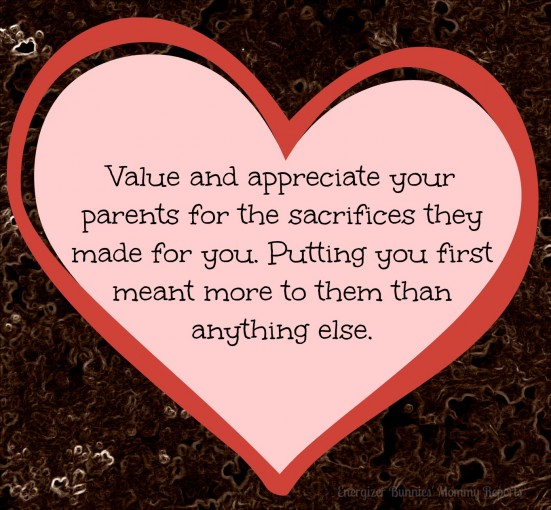 4. If your Mom/Dad has just undergone surgery. Sign up with the CaringBridge Support Planner.
This way even if you're miles away you can help. The Support Planner basically acts like your virtual hand to rally friends and family in the locality to help provide meals to tide him/her through that crucial period of rest and recovery.
What a wonderful way to be there for your parent, even though you're miles away!
Get creative!
You know what would put a smile on your parent's face, so get to it!!
Share your heart…and you could win an iPad mini for you and Mom/Dad!!
While you're at it, why don't you share with the folks at CaringBridge how you're showing Mom/Dad you love them in the Share Your Heart contest?
.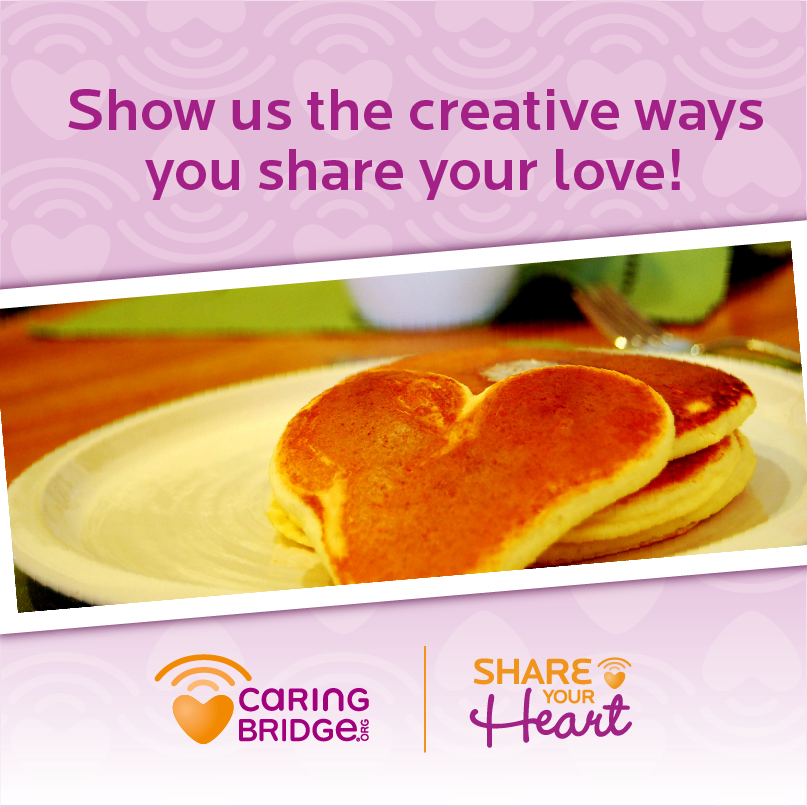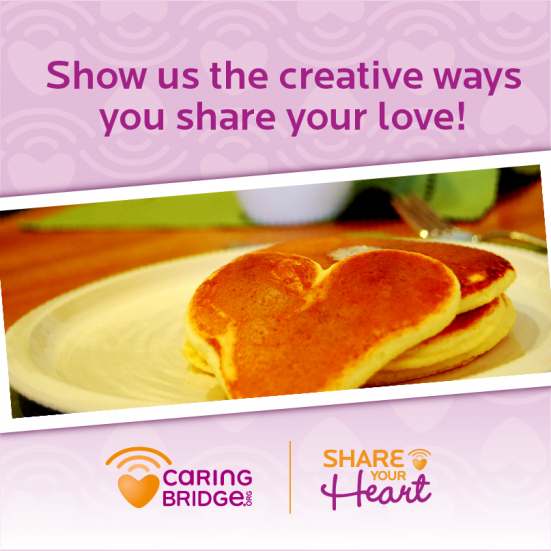 Here's what you need to do…
1. Share the fun, unique, interesting, moving, heart melting ways you show love, support and gratitude to the special people in your life. (Not just your parents. It can be anybody!!) This may be through a photograph, video or message, on the Share Your Heart site.
2. And get your friends, family and practically anyone you know to vote for your entry, once every 24 hours!
You only have till tomorrow (March 1, 2013) to get those entries in so, hurry!! 
And then get all your friends, family, acquaintances, the newspaper delivery guy and the lady next door to vote for your entry!! (Voting ends March 6, 2013)
Remember the prize?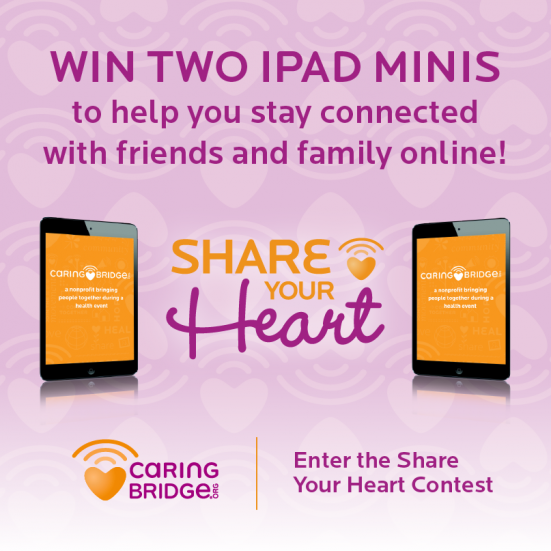 I'm sure Mom/Dad would love that, right?
And even if you don't win the Grand Prize, CaringBridge will be picking 10 additional winners to receive a 20$ gift certificate from Pear Tree Greetings. 
 .
To read about the awesome work CaringBridge does, read this post.  

Now, before you hop away to enter the contest…
would you tell me how you show your parents you love them?