I know, I know!! My family really should move base to this gorgeous city, considering the number of trips we've made this year!
I can't wait to make this trip! I've always desired in my heart to attend a Women of Faith Conference. Yes it has been one of those things on my bucket list. So, last year when I was invited to go, all the plans were drawn up but then Bunny girl fell ill and the weather went crazy on us. It was hard to say "Forget it. Lets stay back"… but we did.
Now here's what I love about God…He doesn't forget.
Earlier on in September, the sweet team at Tommy Nelson sent me an email asking if I'd like to attend the Women of Faith Conference in San Antonio (Yes LORD!!}. And that they'd send not just me but also a friend awesome-sauce seats to attend both days.
Oh and what's neat is I get to see my dear friend Lana, the heart and voice behind I Love My 5 Kids,  again.
I am beyond thrilled and so excited.
I know God is going to do something amazing…
and I C.A.N.N.O.T. W.A.I.T.!!
But that's not where it stops…
While in San Antonio, we will be exploring a brand new Riverwalk property for our family…the San Antonio Marriott RiverCenter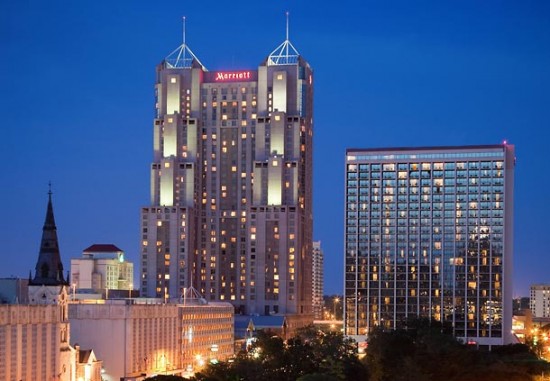 .
The location is perfect and from what I've been reading on the property, it looks like we have quite a bit to look forward to.
And yes, we do have the San Antonio Zoo and a few Riverwalk Attractions on the must-do list too!
.
Though we adore Sea World with all our heart, with Halloween festivities in the air, we give it a skip till the Park starts sprucing up for Christmas. 
.
.
**For more buzz while we're away, keep an eye out for my tweets and Facebook status updates.**
.