This shop has been compensated by Collective Bias, Inc. and its advertiser. All opinions are mine alone. #UncompromisingFlavor #CollectiveBias
Several years ago, if we had guests coming over, you would find me slaving over a hot stove a few hours prior to their arrival and a good chunk of time after they walked into our home.
Stress,  frustration, countless 'scale-back' talks from Hubs and an additional two children later I have wisened up. Entertaining has become something I look forward to now and with summer coming up, the opportunity to do more of the same thrills me.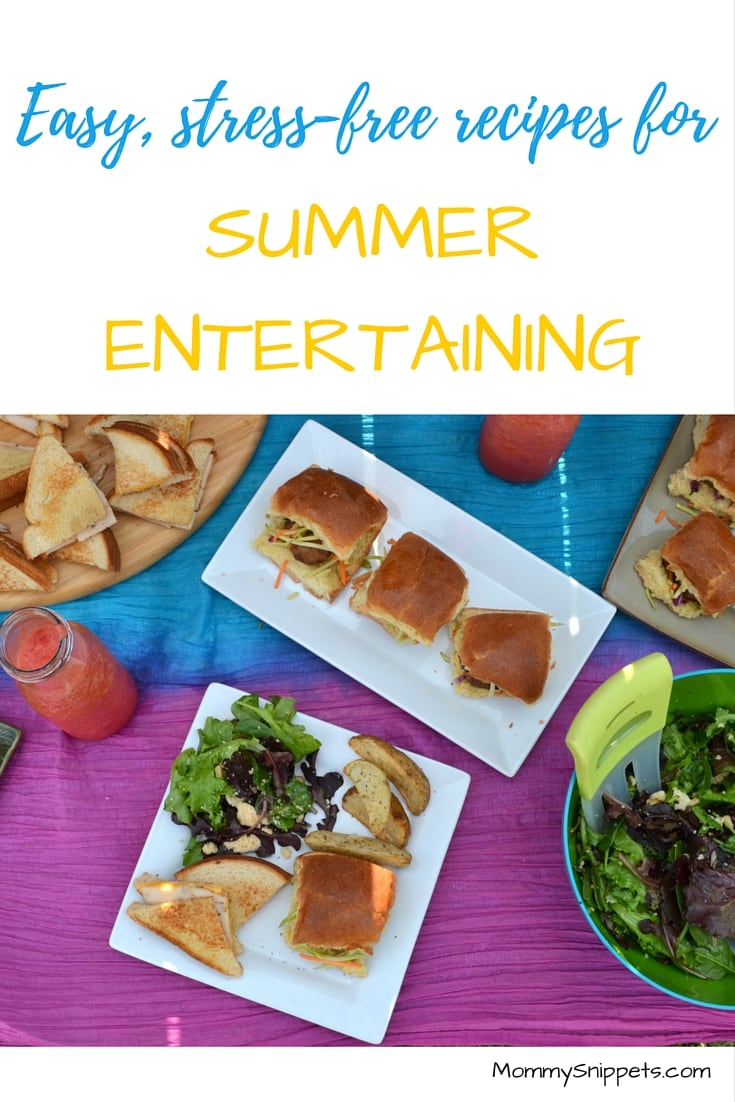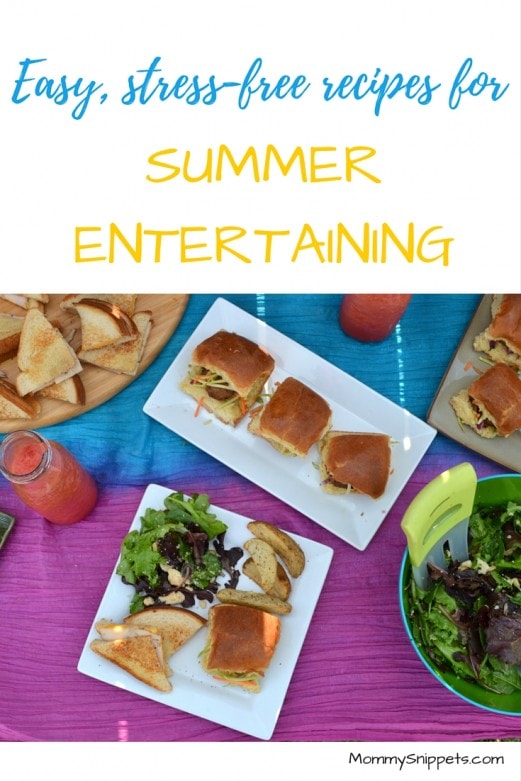 Easy, stress-free recipes for summer entertaining
When planning a menu for an outdoor get-together, don't feel like you have to go over the top.
If you don't want to heat the grill for the nth time this week, consider these simple recipes that involve the use of pre-cooked meat that is all natural and gluten free. All Aidells® products are packed with bold flavors, free of nitrates, MSG, artificial ingredients and minimally processed.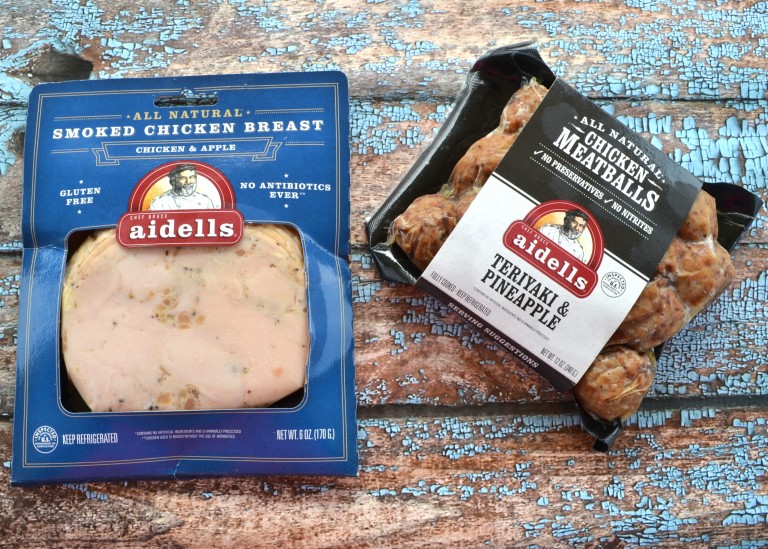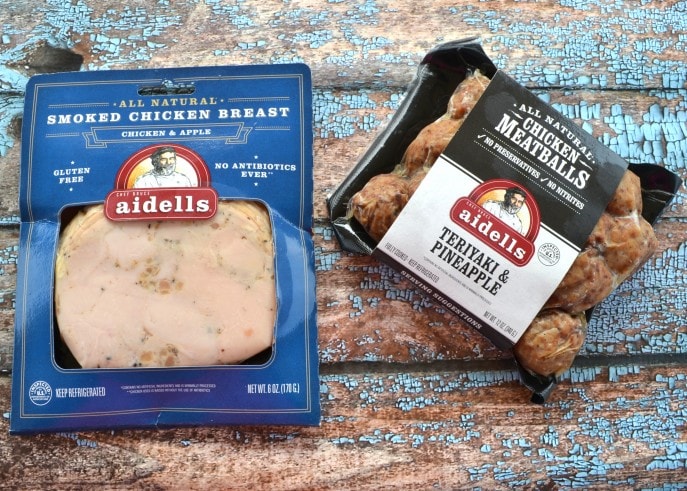 Hawaiian Meatball Sliders
With Aidells® Teriyaki and Pineapple Meatballs, Hawaiian Meatball Sliders are a walk in the park. To make these sliders you will need small dinner rolls/slider buns, the meatballs, and a delicious broccoli slaw.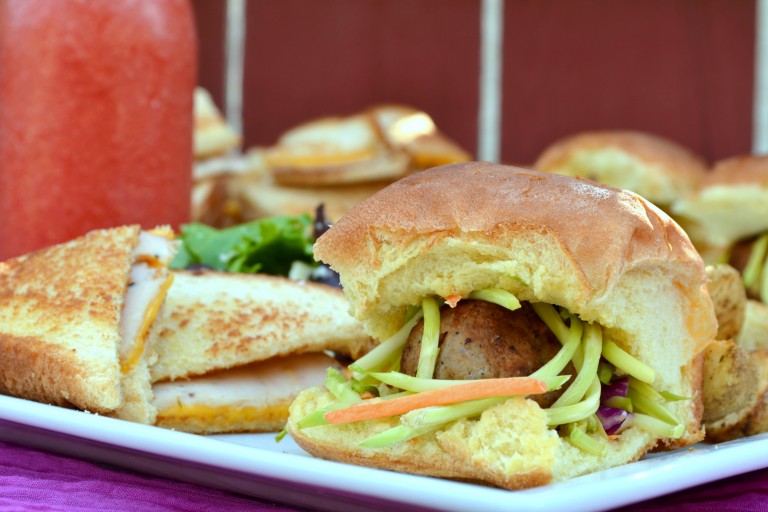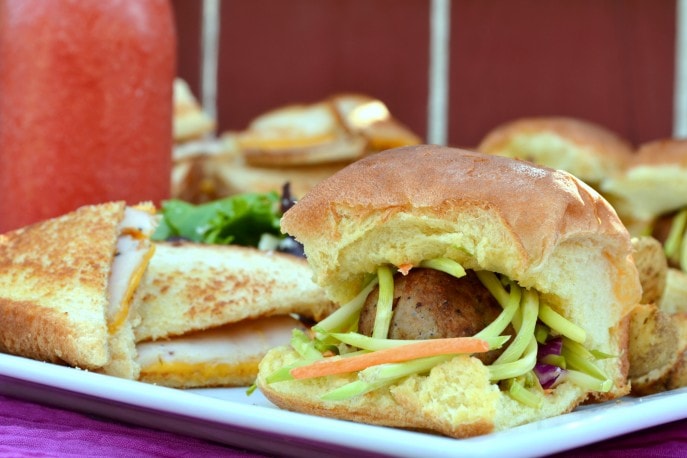 The slider buns I got were a little larger than expected so we made sure each slider cradled two meatballs to ensure the teriyaki and pineapple flavor was equally distributed for each bite!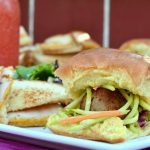 Hawaiian Broccoli Slaw
Ingredients
4

cups

of broccoli slaw

2

tbsp

rice wine vinegar

1

tbsp

soy sauce

1

tsp

fresh ginger shavings

1

tbsp

fresh pineapple juice or honey if you don't have pineapple juice.
Instructions
In a saucepan, mix the rice wine vinegar, soy sauce, ginger shavings and pineapple juice/honey, over a low heat on the stove.

Once done, set aside and once cool, mix the sauce in the broccoli slaw.
Once you place your meatball/meatballs inside each slider bun, be generous while topping the same with your Hawaiian Broccoli Slaw.
Grilled Chicken and Cheese Sandwiches
Before you groan and say grilled chicken and cheese sandwiches are boring, give Aidells® Smoked Chicken and Apple Lunchmeat. So good!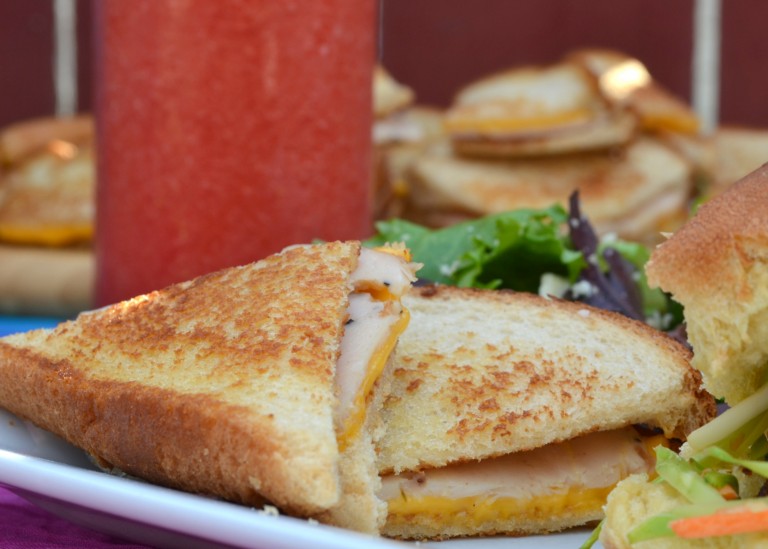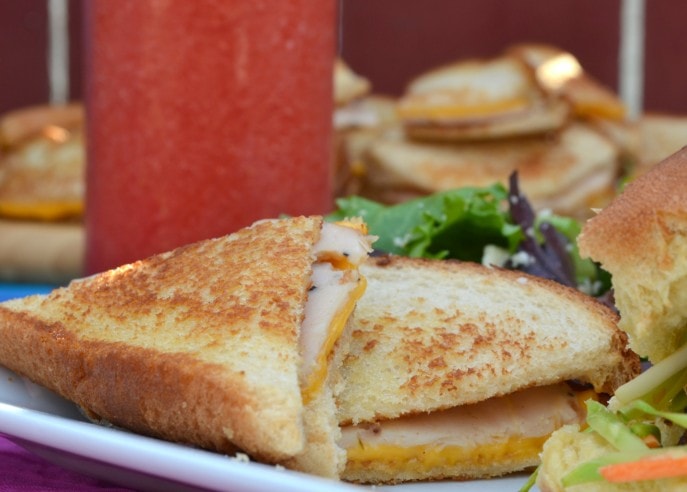 The smoky flavors of the lunchmeat marries well with the Pepper Jack and American cheeses.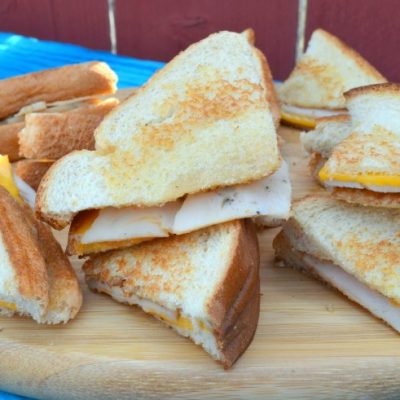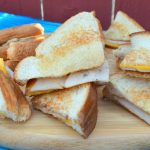 Grilled Chicken and Cheese Sandwiches
Ingredients
8

slices

of bread

4

slices

of Aidells® Smoked Chicken and Apple Lunchmeat

4

slices

of American Cheese

4

slices

of Pepper Jack Cheese

Slab of butter

room temperature
Instructions
Butter either side of each slice of bread

Place one side down on a skillet and wait till that side becomes golden brown, now do the same to the other side.

Once down, quickly place a slice of American cheese on the side that was just grilled and now sits face up. Stack on top of the cheese, a slice of lunch meat and finally a slice of Pepper Jack .

Complete the sandwich by adding a slice of bread and continue grilling either side till the cheeses melt.
You can also swap out the American for Provolone cheese.
Parmesan Crisp Garden Salad
This is such an easy salad to put together and those parmesan crisps don't just add crunch but great flavor.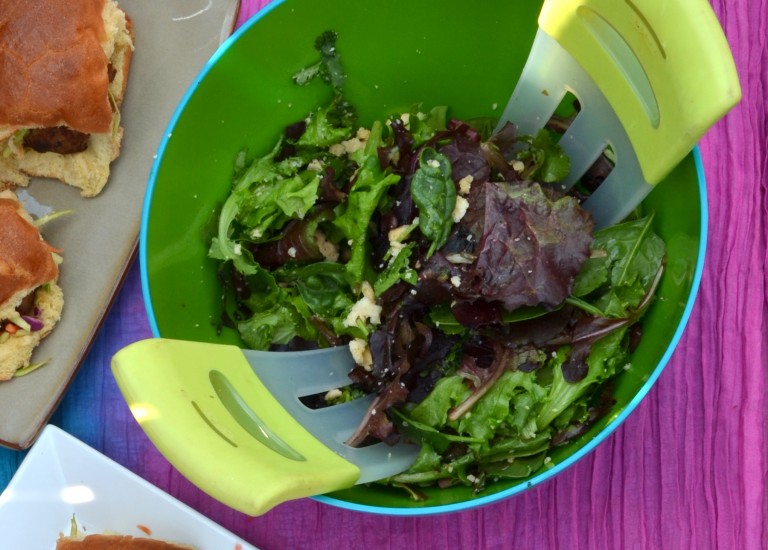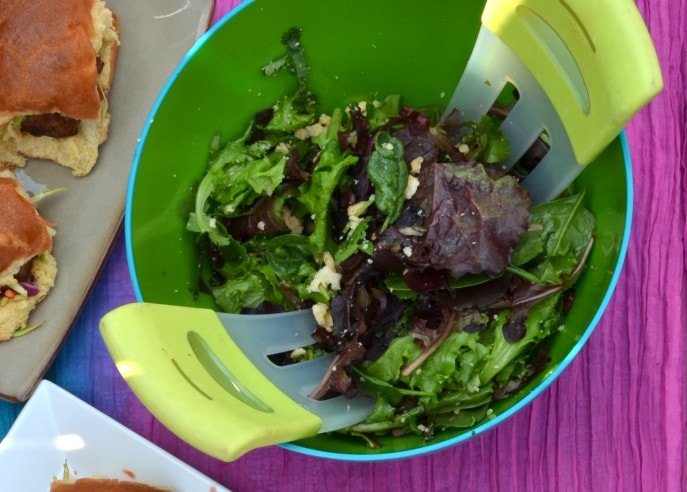 For the dressing,  a simple mix of 1/4 cup olive oil with 1/2 cup lemon juice dressing drizzled over your favorite greens works wonderfully alongside those crisps.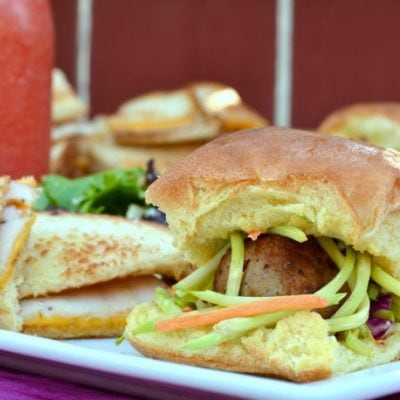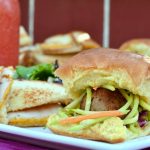 Parmesan Crisps
Ingredients
1/2

cup

grated parmesan cheese
Instructions
Preheat the oven to 400 degrees Fahrenheit

Flatten the parmesan cheese shreds on a cookie tray lined with parchment paper and bake for 4-5 minutes, making sure the cheese does not burn.
Remember the key is to keep it simple, so if making your own dressing stresses you out, buy an Italian dressing from the store.
A Watermelon Lime Drink
With the weather being the way it is, a cold refreshing drink is always welcome at any summer get together.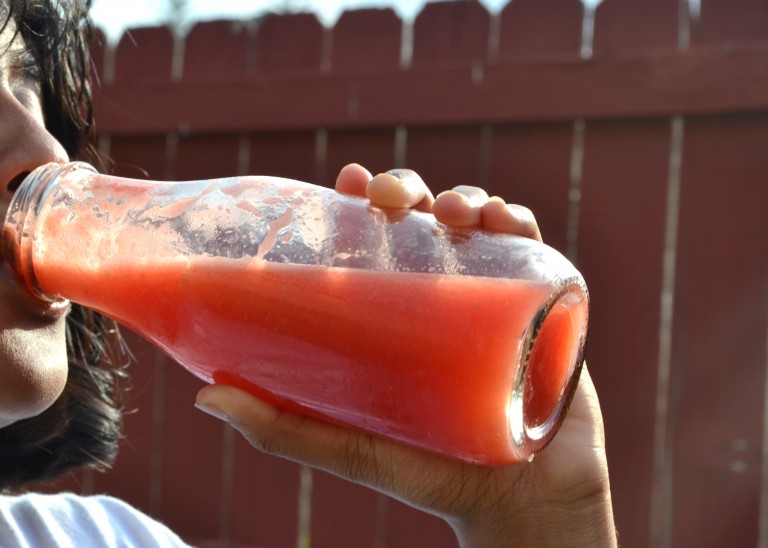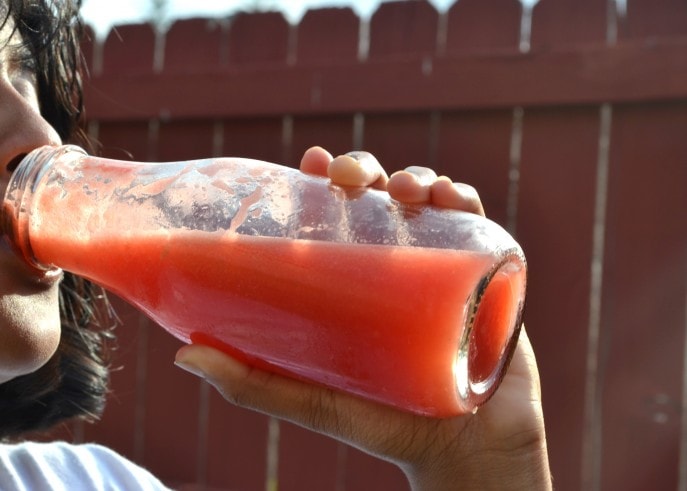 This Watermelon Lime Drink will definitely make its way out to the table for every get-together you host, once you try the same.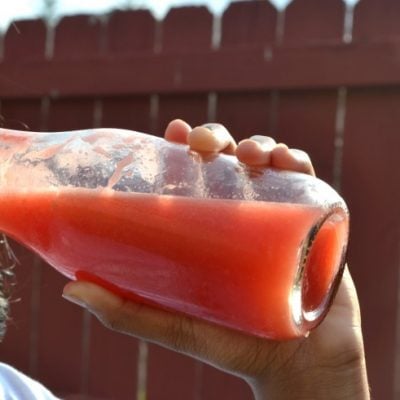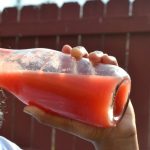 Watermelon Lime Drink
Ingredients
The juice from 3 small limes

4

cups

of freshly cut watermelon chunks

1

cup

of ice
Instructions
Blend in a mixer, blender or your Ninja, all three ingredients together till mixed.

Serve chilled.
That lime inclusion makes such a difference.
Potato wedges
Here again, you can buy frozen wedges from the store or bake your own from scratch.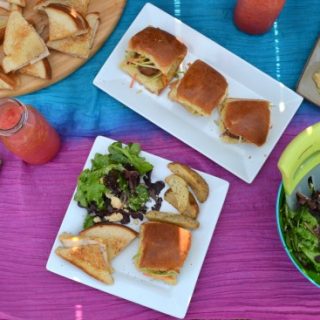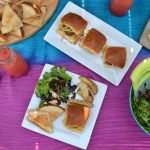 Potato Wedges
Ingredients
3

unpeeled baking potatoes-cut into wedges

1/2

tsp

garlic powder

Salt to season

Pepper to season

Olive oil -2 tbsp
Instructions
Preheat the oven to 400 degrees Fahrenheit

Mix the potato wedges with the oil, pepper, salt and garlic powder

Bake for 30 minutes or till a fork inserted in a potato wedge comes out easily and the potato is softened.
Summer entertaining just got easy, right?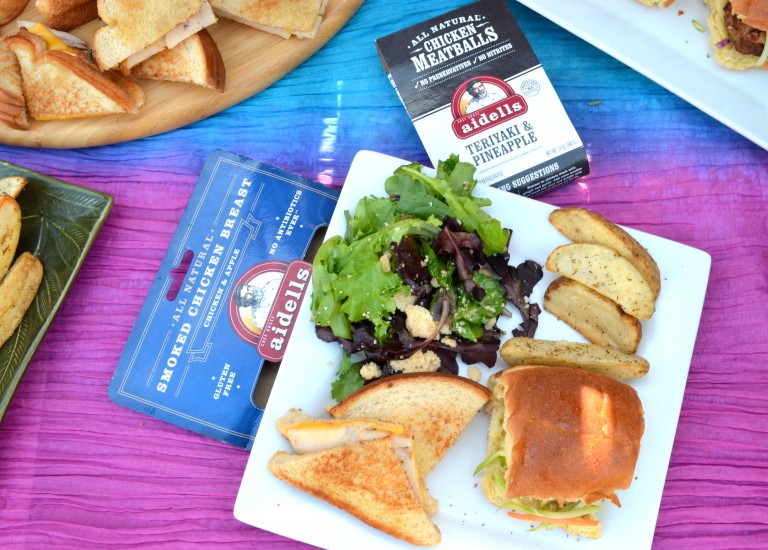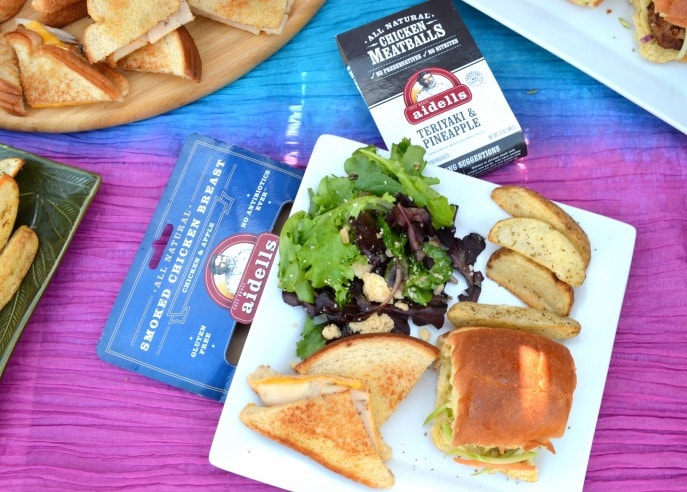 You can find the featured Aidells® products and more in your local H-E-B store on the cold Natural/Organic shelves. (Don't forget to use the coupon.)
Plan to add more dishes to the table? Try these recipes.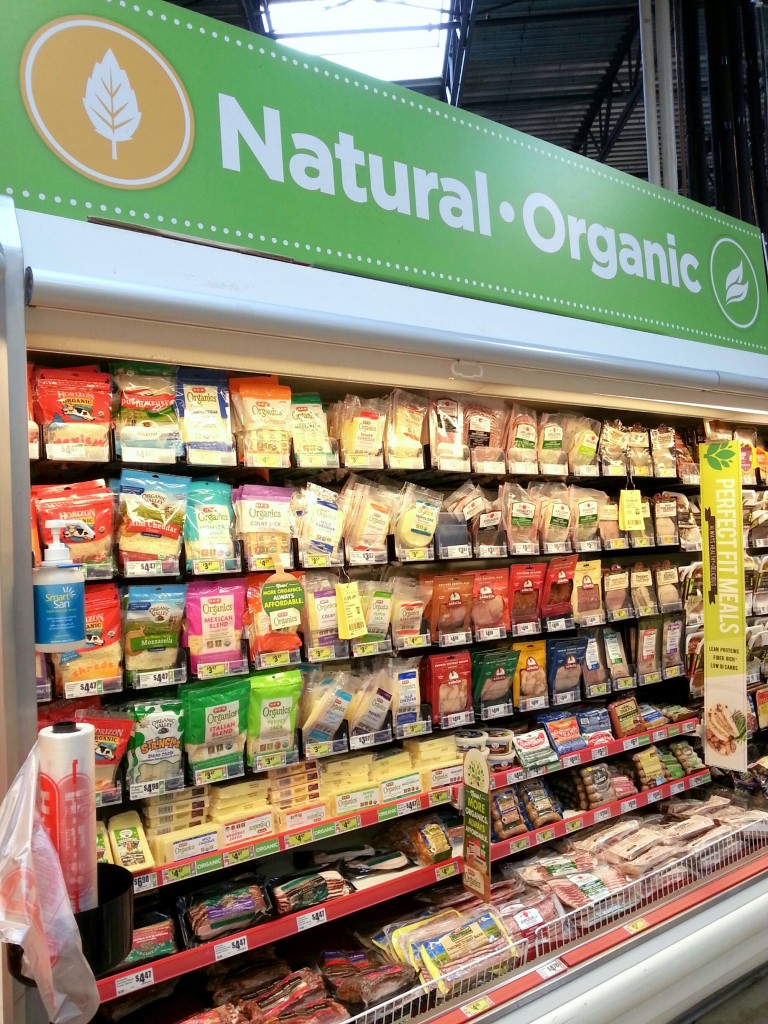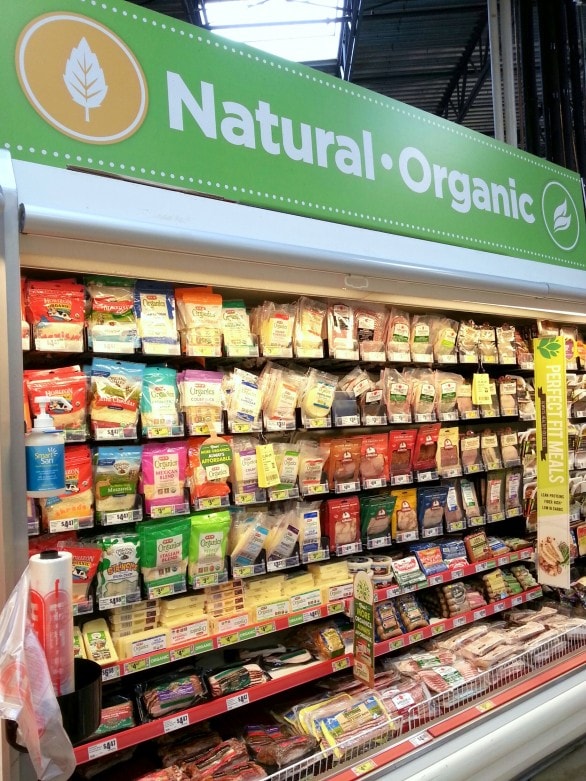 Ready to plan your first summer party?
In case you're on a time crunch, you will be thrilled to know, I made all 5 components of this great menu in well under an hour.
Now that's the sort of menu every get together should be built on, right?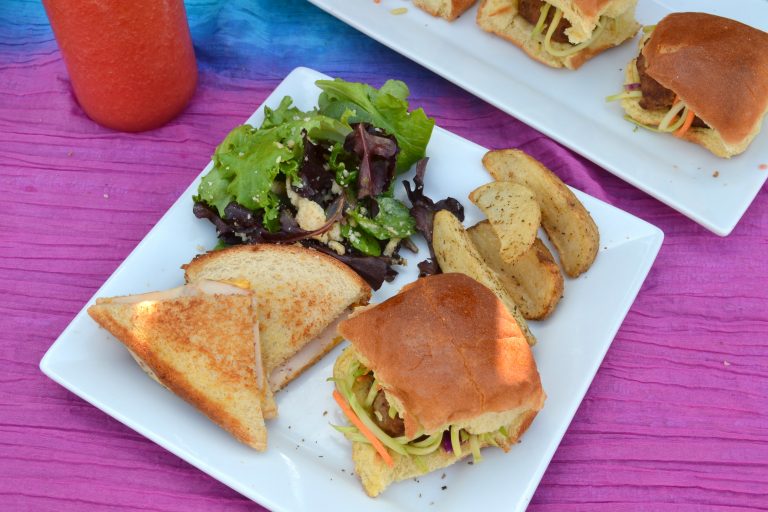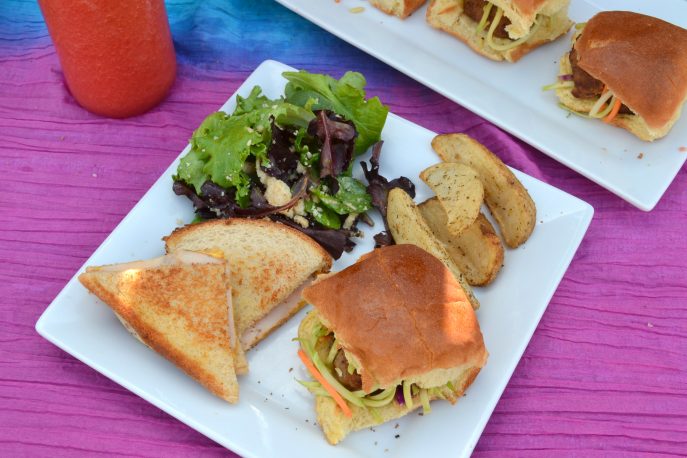 I'd love to hear from you. Hop over to chat with me on Facebook and/or Twitter