This morning I woke the kids up early and headed on down to our local Michaels Arts and Crafts store  to attend the first Passport To Imagination session for the year.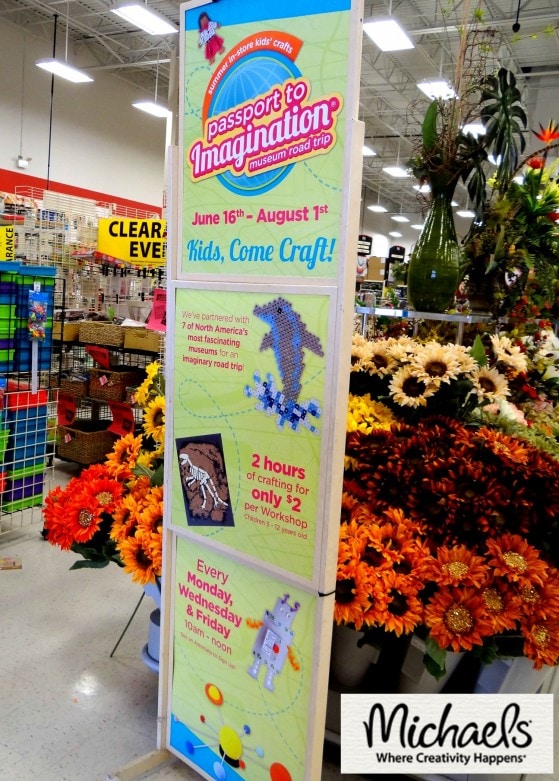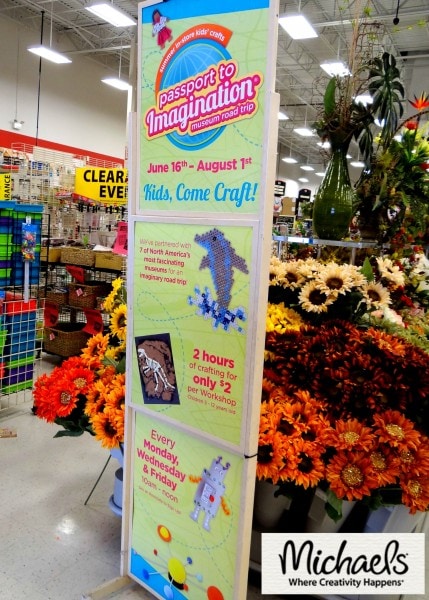 Passport to Imagination is an annual in-store summer crafting program, for kids, hosted by Michaels, throughout the Nation.
Priced at $2 a session, (One session runs from 10 am to 12 pm every week, on Monday, Wednesday and Friday.) these fun sessions are targeted towards kids 5 and older. (My son's 4 but our local store' welcomed him to join his big sister as he was excited to see dinosaurs on the crafting table! So I guess it depends on your local store.)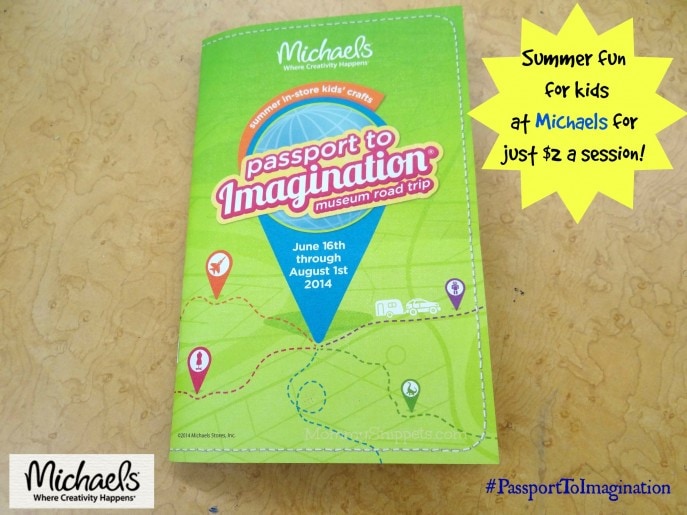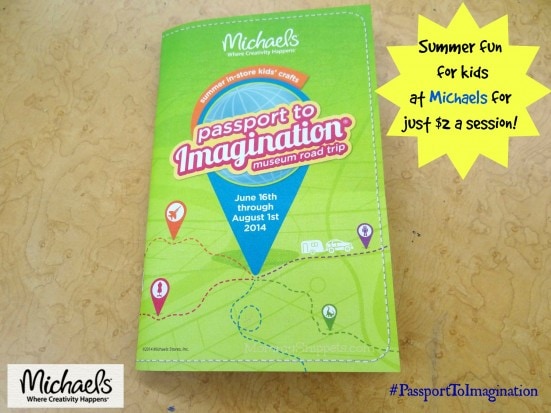 This year Michaels has partnered with 7 North American museums to introduce the Program's young participants to museums around the Nation that they're yet to visit and explore. Each week's crafts will be inspired by the featured museum for the week and its world-class exhibits.
This week, the kids will be introduced to the Field Museum in Chicago.
In today's session they crafted layers of the earth,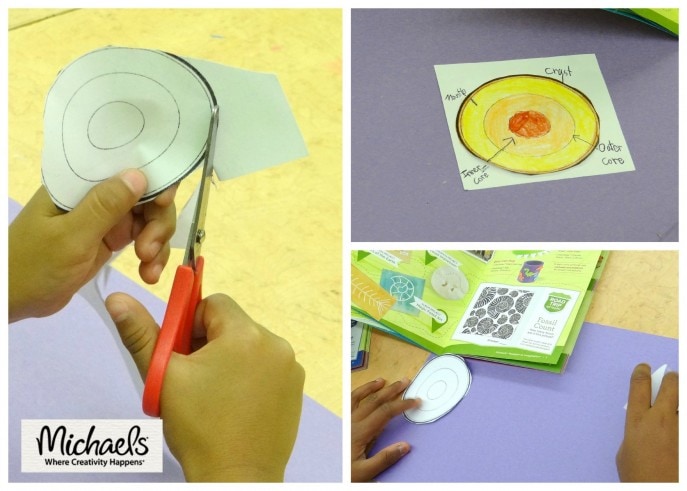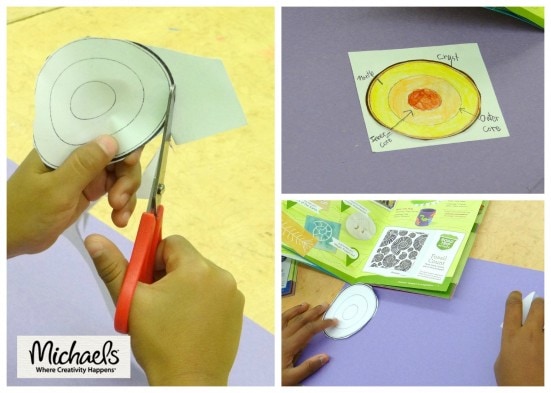 and made dinosaur fossils with modeling clay and tiny plastic dinosaurs.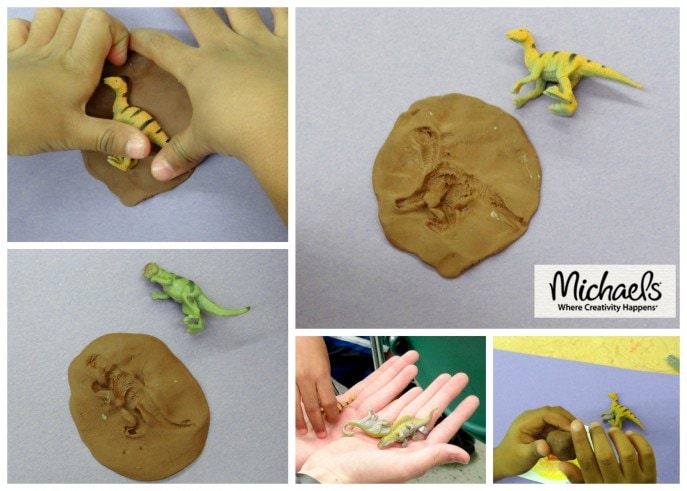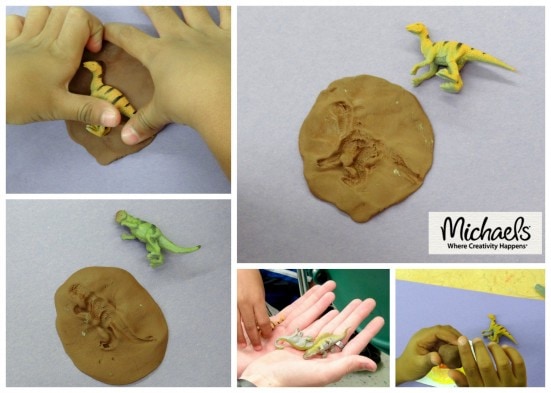 The session size is small (8-10 kids only) so it was nice and not overwhelming especially for the younger kids in the class.
And for the price I thought it was worth it as my kids had fun, got messy, learnt something new and I didn't have to clean up the crafting mess later!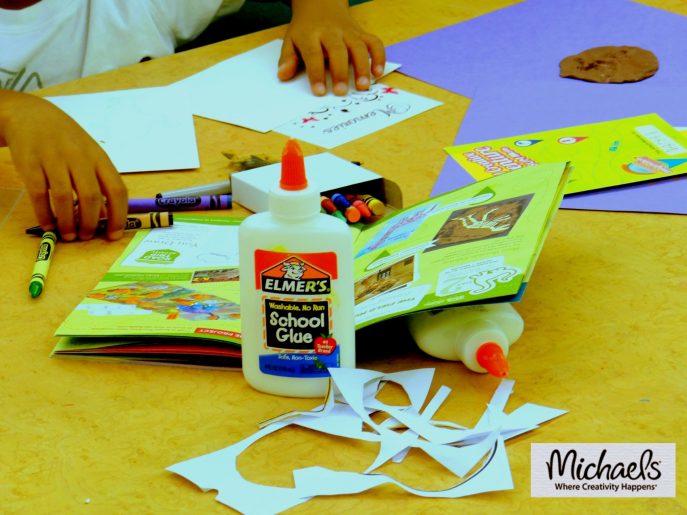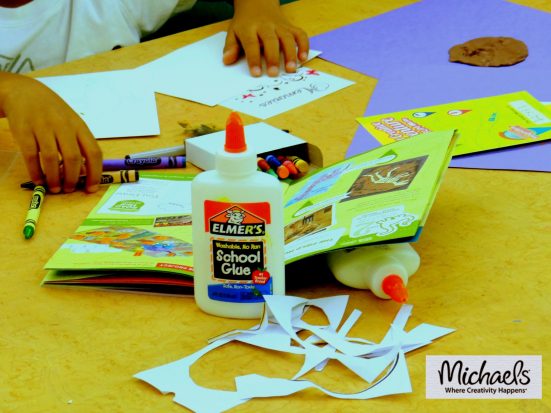 You can sign up online or at your local store.
I would suggest doing it quickly as the first 50 participants, at each Michaels location, will receive a free portfolio to store and display their work made over the period of the Program. 
We're looking forward to next week's activities featuring the Georgia Aquarium as they're all aquatic themed!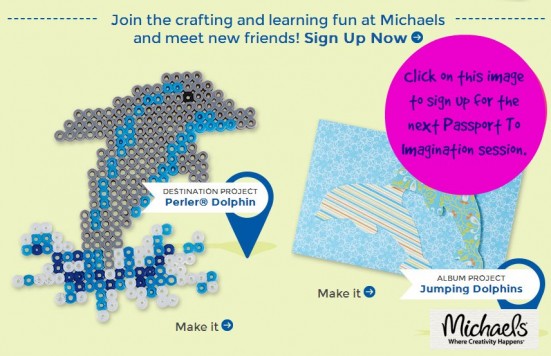 Has your child attended a Passport To Imagination session before? Does he/she love to craft?