I love being a Stay at Home Mom for more reasons than one.
One huge plus has been the ability to exclusively breastfeed my children for the first 6 months of their lives. (My older two weaned away shortly after their 1st birthdays. I'm praying my youngest will follow her older siblings' nursing steps!)
Both Dottie and Little Man never took to a bottle and so far their little sister has not shown any interest in one either. I really don't mind except when we go out and I need to arrange feeding sessions around those outings.
Most often than not my little one gets a little messy thanks to a little milk spilling onto her outfit of the moment or perhaps with a little milk excess after a burping session or spit up. And recently she has been chewing on her fingers and drooling puddles if left to enjoy gnawing on them. So yes, that doesn't help make pretty dresses stay clean and dry either!!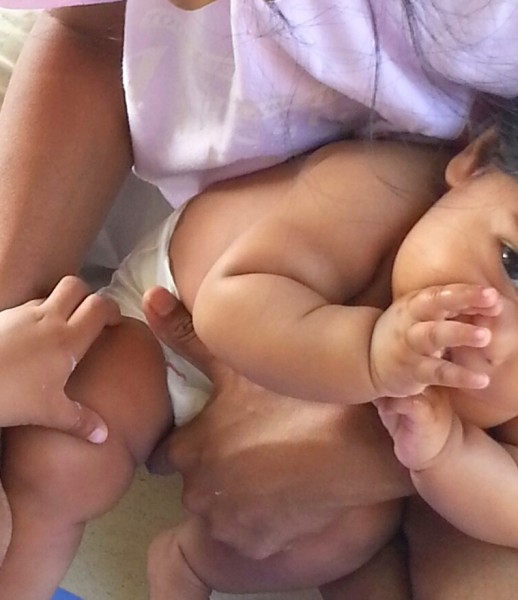 While I do carry an extra change of clothes in the diaper bag, there are times when I want her to be in the pretty dress she has been in for the occasion, like at church yesterday morning.
(Have you noticed how you dress a baby in a pretty dress and five minutes later, something gets onto it? Never fails!)
My solution?
My parenting hack that works…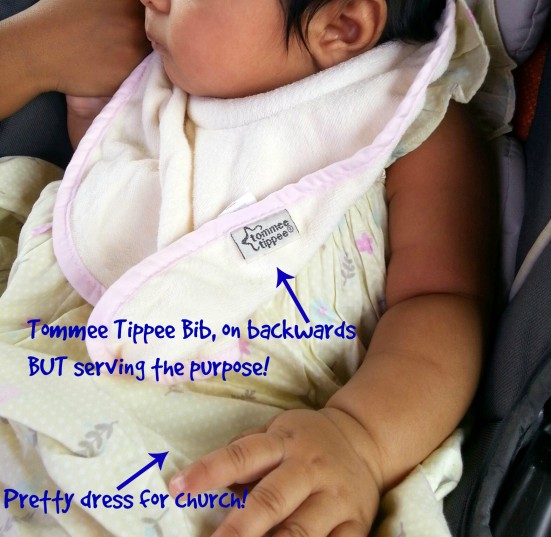 her Tommee Tippee bib.
I promise you that thing works wonders!!
It's non scratchy, soft, the perfect drool catcher and practically a part of her wardrobe now when she goes out.
When you have three kids and you're on the go most days, wouldn't you do anything to make life a little easier on yourself?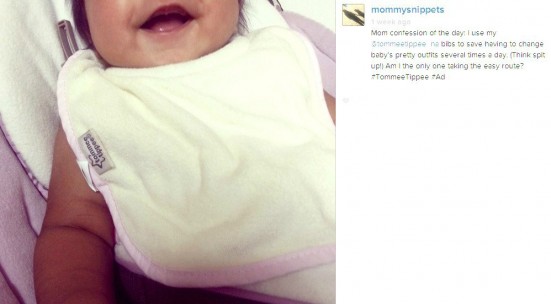 Do you have a parenting hack that helps make your life as a parent easier?