How would you like to wake up, while on vacation, to this gorgeous view?…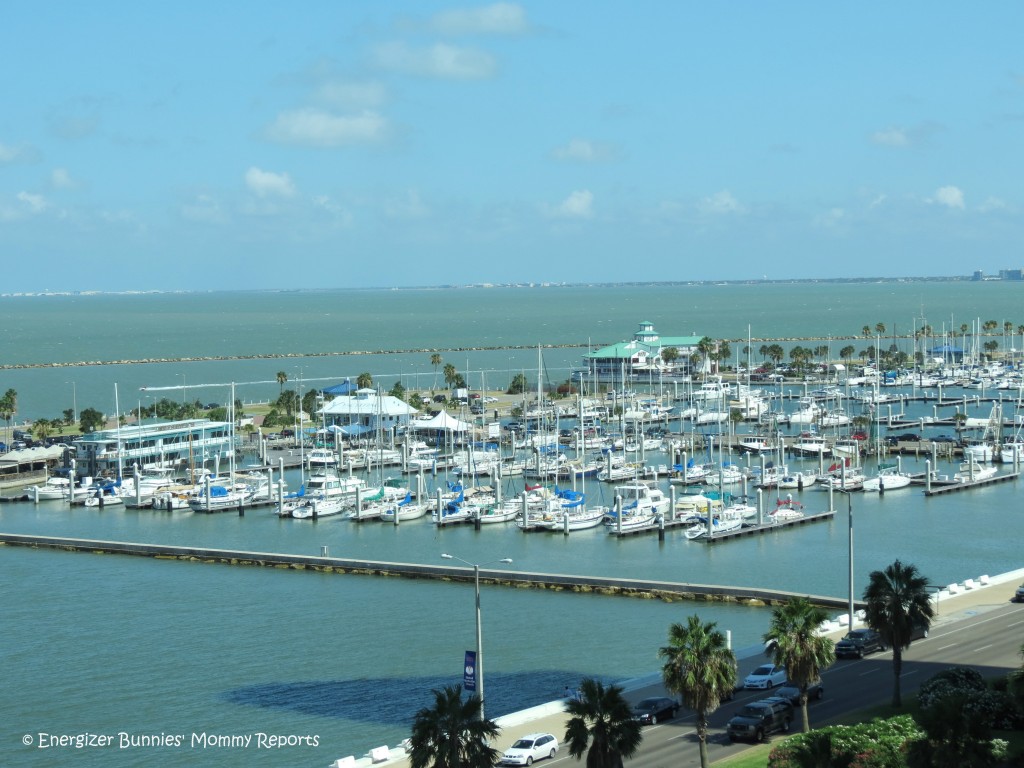 .
Well, we did…
at the Omni Corpus Christi Hotel Bayfront Tower.
.
This newly renovated Omni property is simply gorgeous. Especially if you get a room overlooking the Bay.
Those luscious blue waters and clear skies are picture postcard material!
.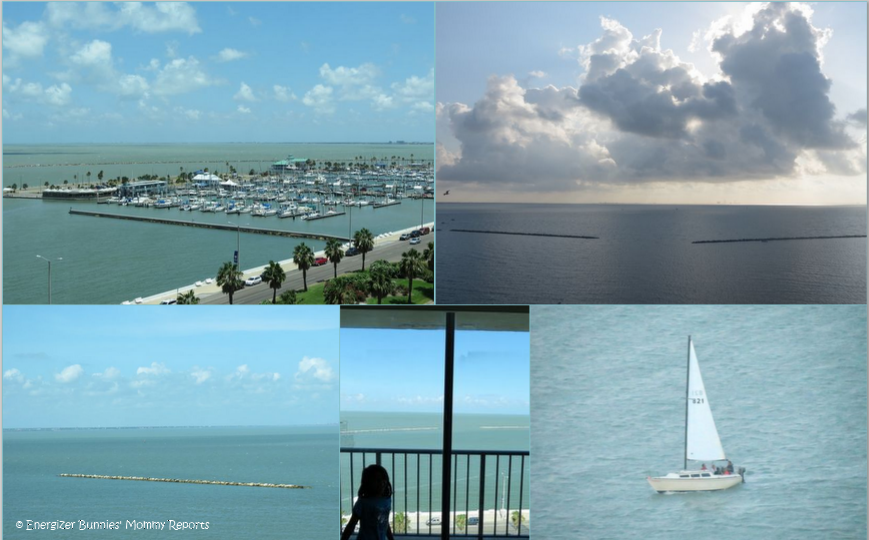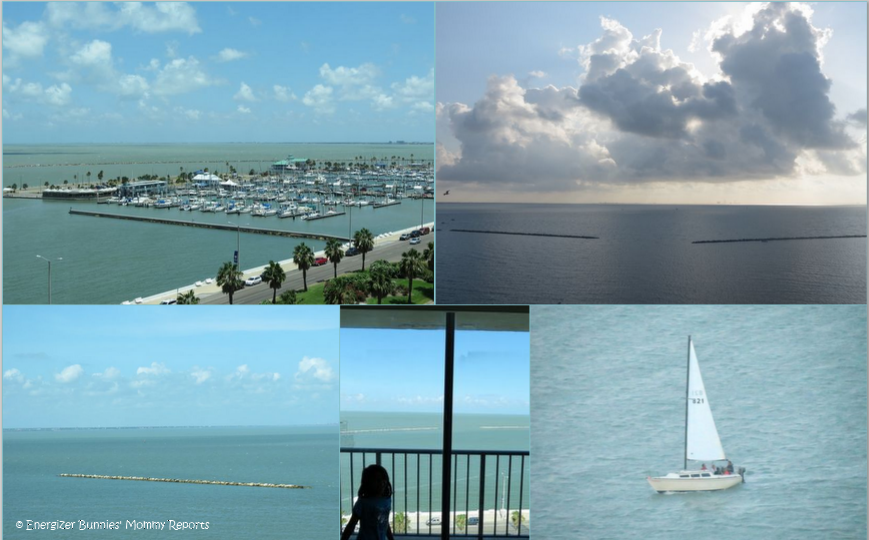 .
And if you have little kids, it's such a treat to hear their excited shrieks each time they spot a yacht or boat sail across the Bay.
Great view…but what about the rooms?
The timing of our stay was perfect. It was the weekend of our 10th wedding anniversary and Father's Day, so it was an absolute treat to open our room door to this gorgeous suite…
It was completely equipped to ensure our family relaxed and unwound comfortably.
Yes Moms, the Omni Suite has
A mini kitchen area with a fridge and cabinets. (If you need a microwave you just need to call the Front Office and ask for one.)
Enough space for the wired but tired munchkins to run around
Lots of closet space (Great for people like me who pack their entire home for a 2 day vacation!)
A quiet breakfast bar area
A lounge out space complete with a television and couches
A small but sufficient, dining area
A beautiful view that can be enjoyed on 2 mini balcony projections…that is caged in with sliding doors that are hard for a child to unlock and open. (We checked and double checked on this!)
Great Room. Great View…But what are we going to eat, Ma?
The hotel has a fantastic breakfast buffet served up at the Glass Pavillion. All my favorites were served up- fresh fruit, chocolate chip croissants, freshly made egg dishes of your choice at the hot egg station, yogurt, bread pudding just like my Mama makes, danish pastries and more!
But here's what's even more fantastic…kids upto the age of 12 years can eat free.
We ordered room service for lunch on one of the days. My soup was ok but the kids' kebabs and pizzas were yum. (Yes, we shared gobbled up their leftovers.)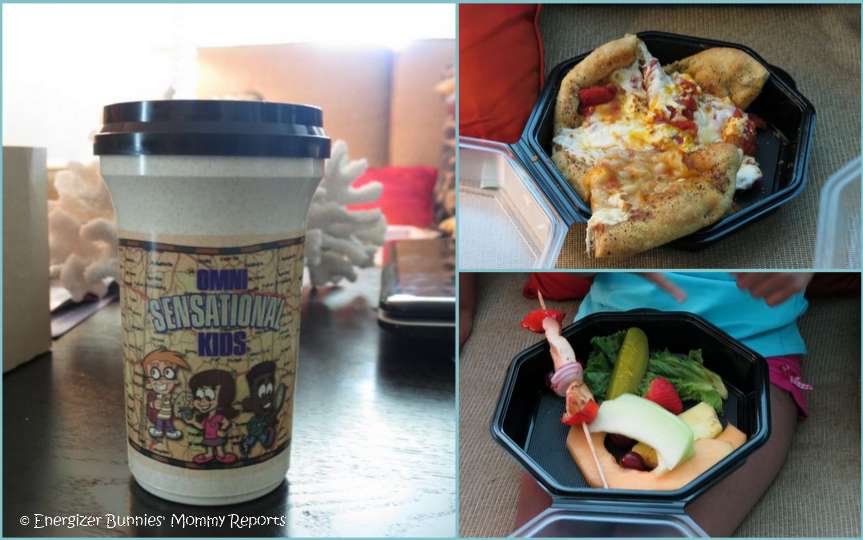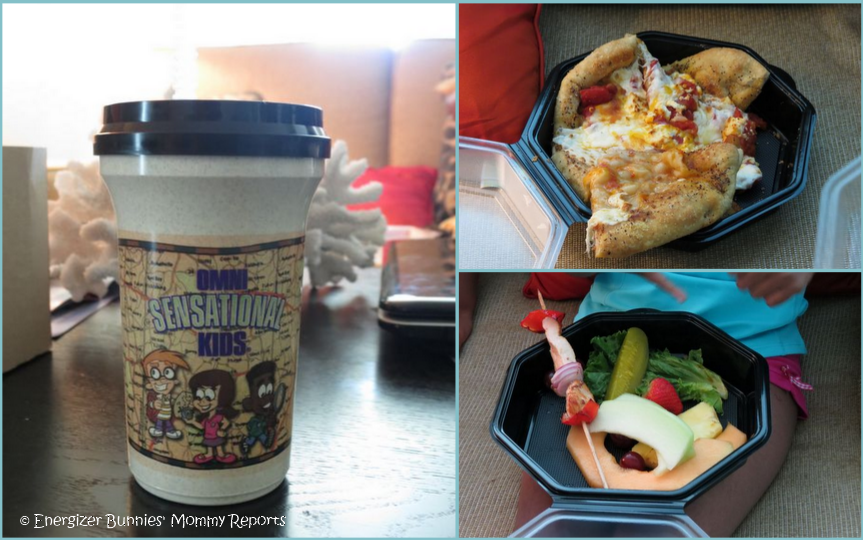 On the day of our anniversary, we dined at the Republic of Texas Bar and Grill.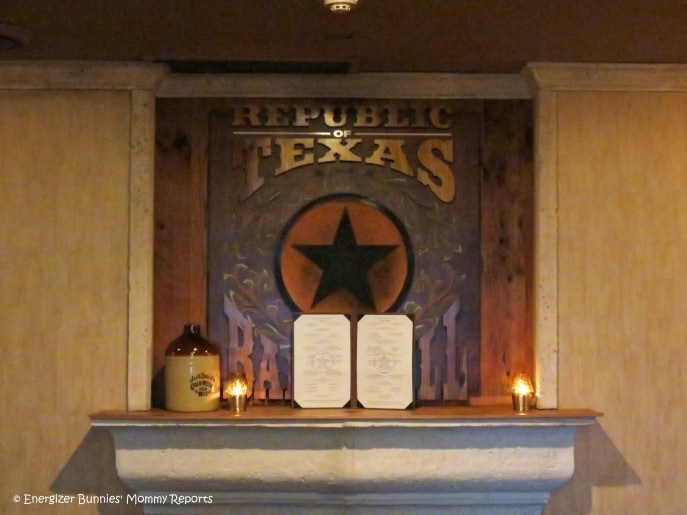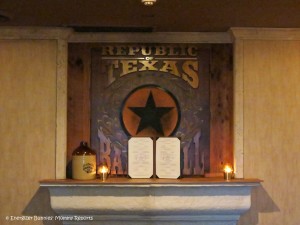 The restaurant is the only four diamond AAA restaurant in South Texas… and the food vouches for that!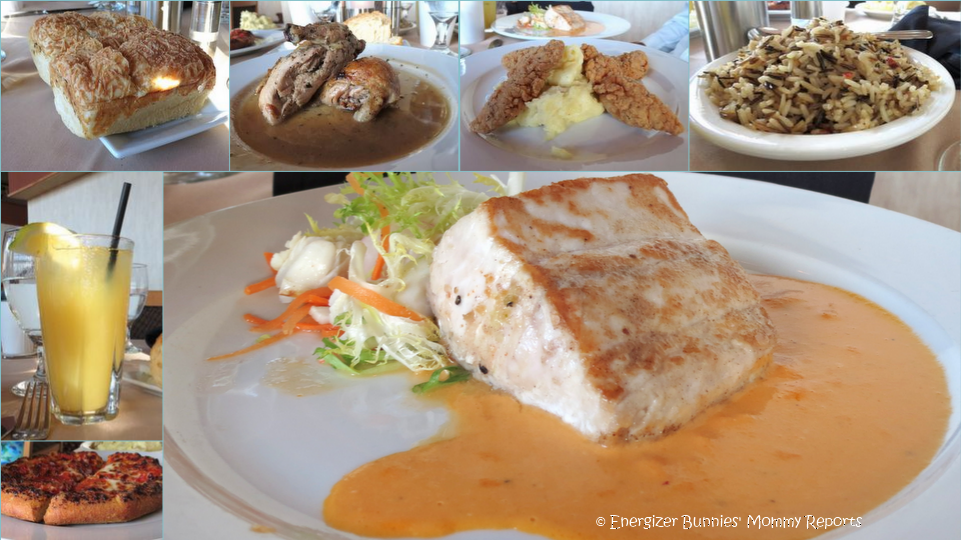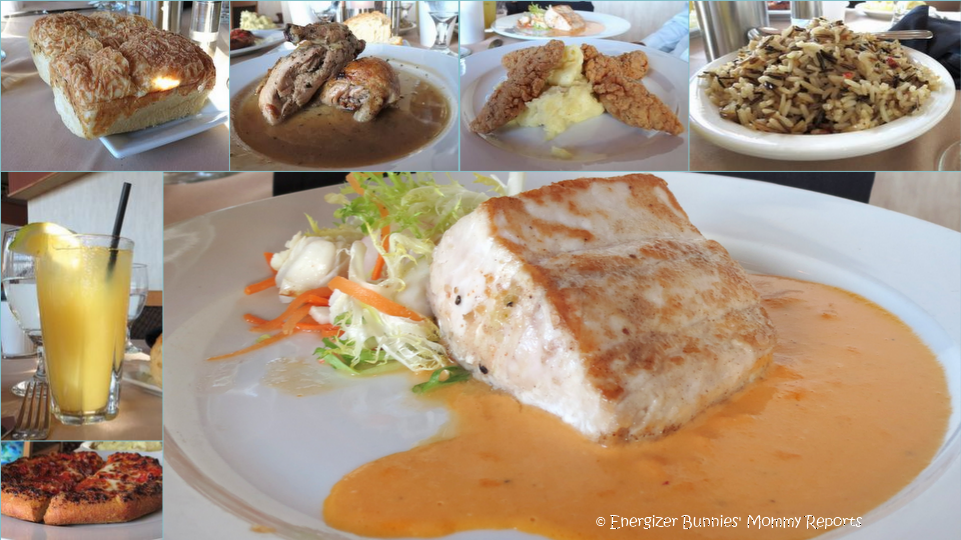 The desserts , though, are what I thought stole the spotlight. (Tiramisu, Creme Brulee and Chocolate Torte, oh my!)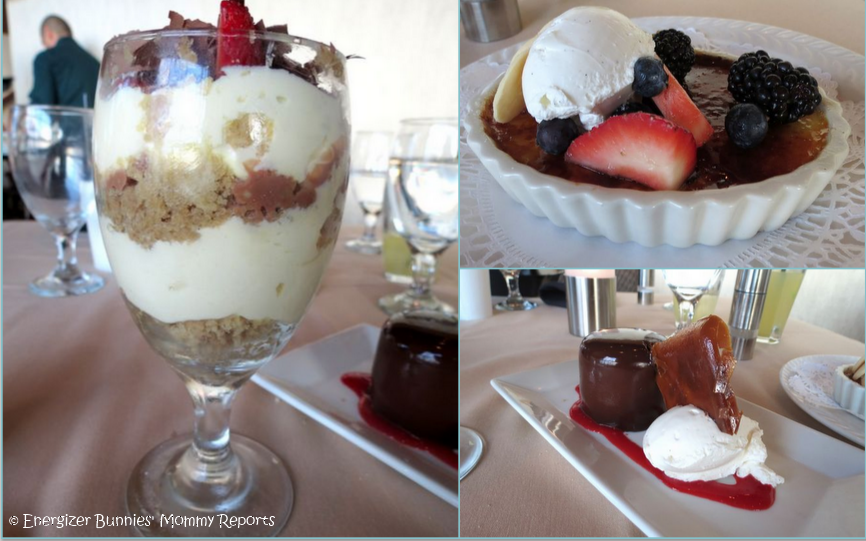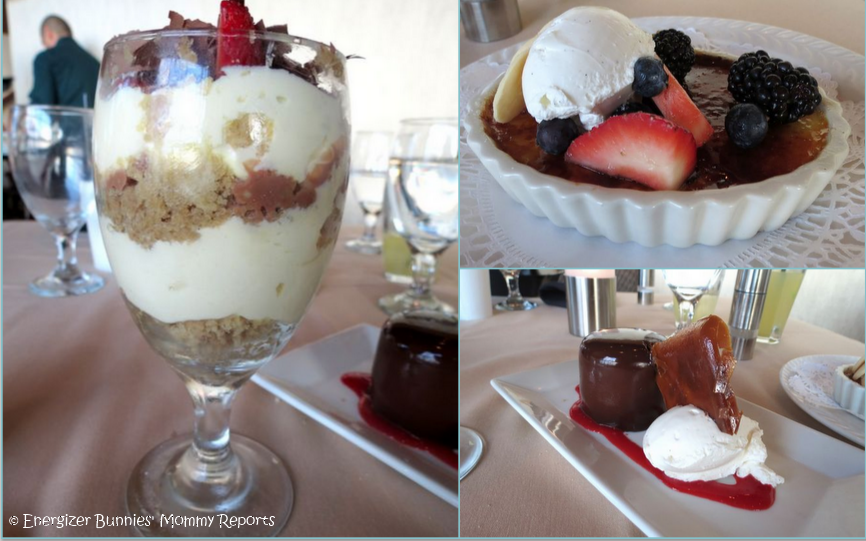 And since the restaurant is situated on the 20th floor of the hotel, you can enjoy a panoramic view of Corpus City, from that vantage point.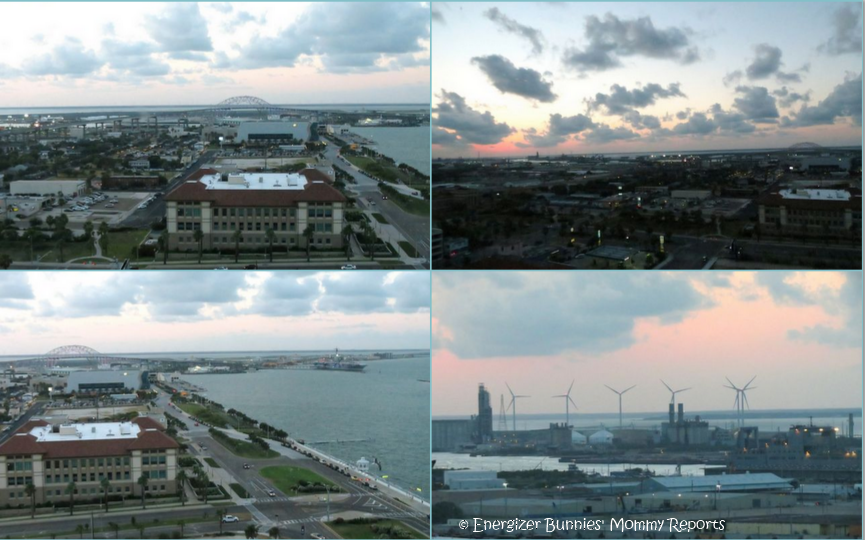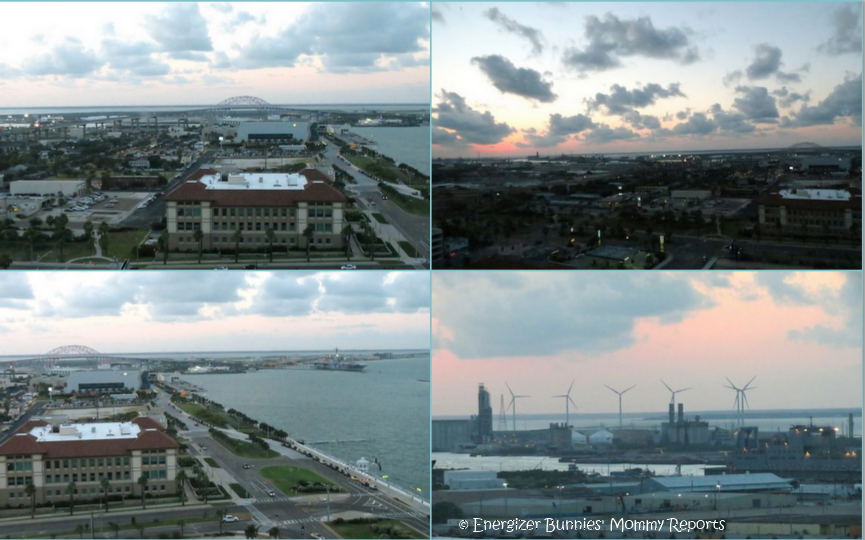 I have to add here that our family had the youngest children in the restaurant.
It is definitely a more high end, fine dining (or fancy, as my 6 year old would say) ambiance. And though our servers were wonderful with the kids, we did feel we would have been able to savor the experience more if it was just the grown-ups.
The Little Things
There's just something about the way Omni does things that sets the standards in the hospitality industry.
The little things…
Getting the little Omni kids backpacks as we checked in (All Omni properties follow the "Kids Rule" policy!)
Being offered chilled lemonade and chocolate chip cookies by the sweetest lady, who could have passed off as Grandma to all the kids that walked by. She handed out those cookies with such love, as if she'd just baked the batch herself!
Have the evening staff knock on our door with a tray of milk and cookies for our kids. (An Omni Kids privilege)
Smiles…big, huge, smiles on everyone's faces. Irrespective of whether they worked in the Front Office, Housekeeping or in the Restaurant.
And to help a visiting tourist out, they've put together Corpus Christi-centric Vacation Packages to add a little more spice to the vacation.
Oh and the

free sign up for the Omni Select Guest Program

helps make that stay even better. (Free wifi is definitely my top perk on that list!)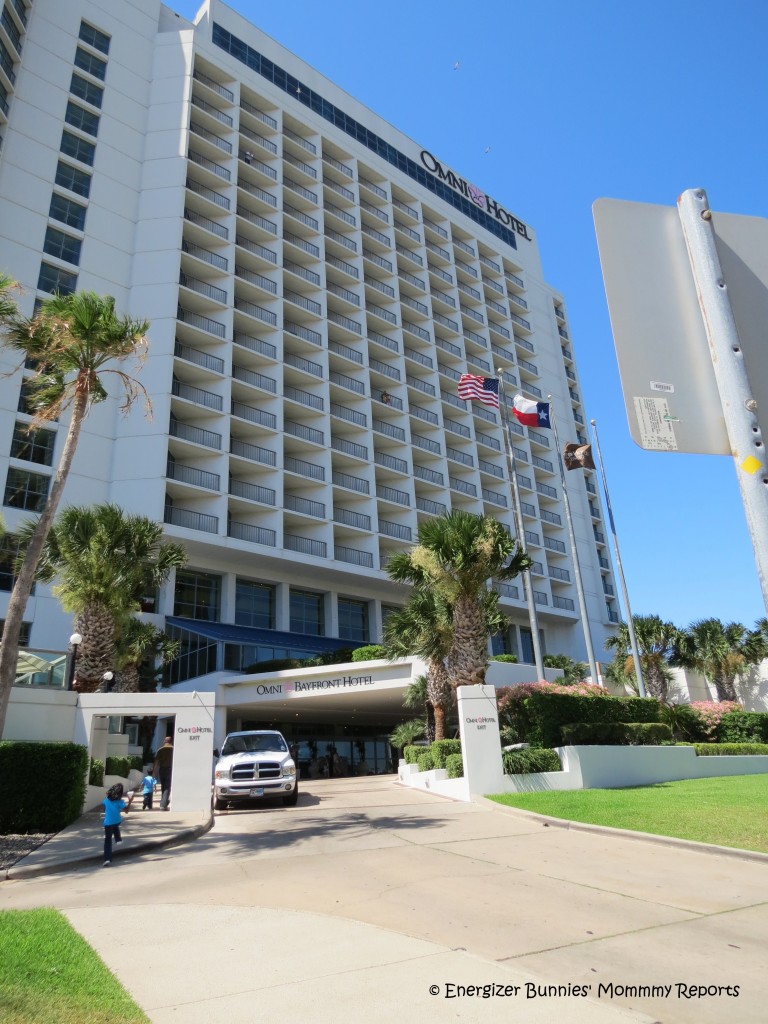 All those little things add up!
It's no wonder this hotel was ranked one of the World's Best Hotels on Expedia Insiders Select List, 2009 & 2010.
 .
Would we go back?
Without a doubt! The hospitality at an Omni is so crisply obvious. The team at the Omni Bayfront made sure they did what they could to make our stay comfortable.
Yes, our 2 day vacation was packed with lots of activity but we were able to shake off all that fatigue as soon as we stepped back into our room.
And no, I'm not ashamed to admit that I did pretend our Suite was our vacation beach home away from home!