When you're in my corner of Texas, the only way you can begin to really make it feel like Fall is by pulling out all those wonderful recipes one bakes during this time of the year. So to kick my Fall baking into full gear, I stopped by Kohls to pick up some baking trays to replace the ones that need desperate retirement.
Partnering with Kohls has been such a wonderful experience. Not only do I get to learn of the new changes in-store but also get previews of great seasonal additions and, as if I needed any urging, shop my picks from the same.
This last visit to the store had muffin trays as a must-pick up on my list. I walked out of the store with a mini loaf pan, an air insulated cookie sheet and mini doughnut pans instead. (Blame Food Network for displaying such a variety of baking aids!)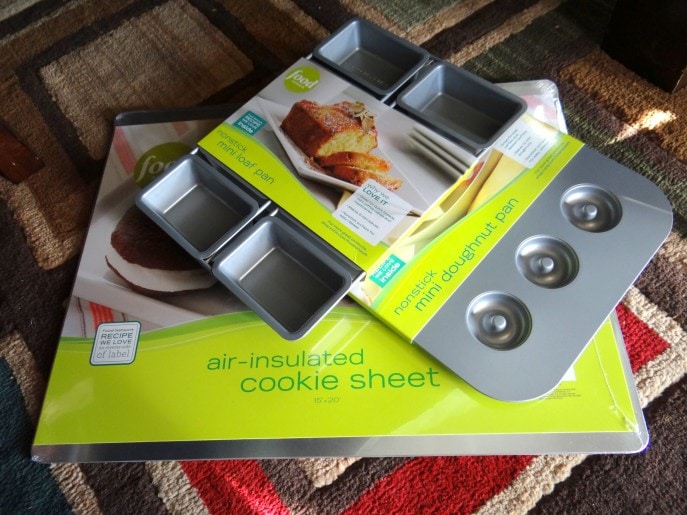 Needless to say, I'm thrilled!
I'm looking forward to baking my Healthy Pumpkin Banana Chocolate Chip Bread in the mini loaf pan, this weekend and perhaps even try doing some Easy Sausage and Cheese loaves in the same.
I did bake the kids a batch of Pumpkin Spice Doughnuts and love how they turned out thanks to the mini doughnut pans. They were just the perfect size to add in their snack boxes for school.
While I love my mini loaf pan and doughnut pans, I have to admit I'm head over heels with my air insulated cookie sheet. That thing's amazing!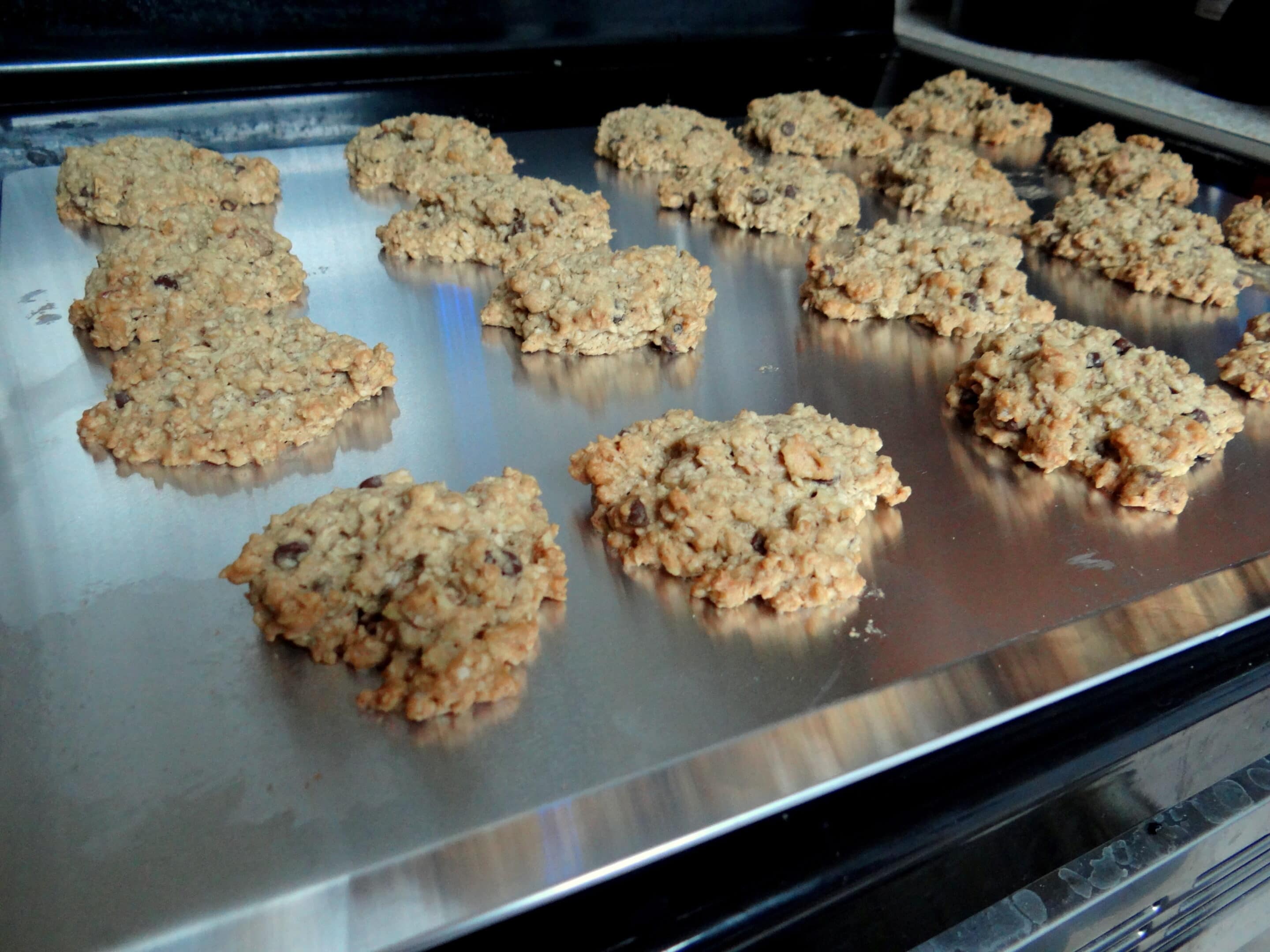 I was able to bake 20 generously sized Oatmeal Chocolate Chip Walnut Cookies and they browned perfectly.
That's not all…
I could remove the cookies off the tray and wash the negligible cookie remains with a soft sponge and warm, soapy water easily. I'm in love!!
The tray retails for $25.99 but when is anything ever full price at Kohls, right? With the 15% sale that was on all Food Network baking essentials and pairing my 15% off coupon plus getting a $10 Kohls cash back, you can say I walked out a very happy shopper!
To celebrate, why don't you have an, oh-so-good, Oatmeal Chocolate Chip Walnut Cookie?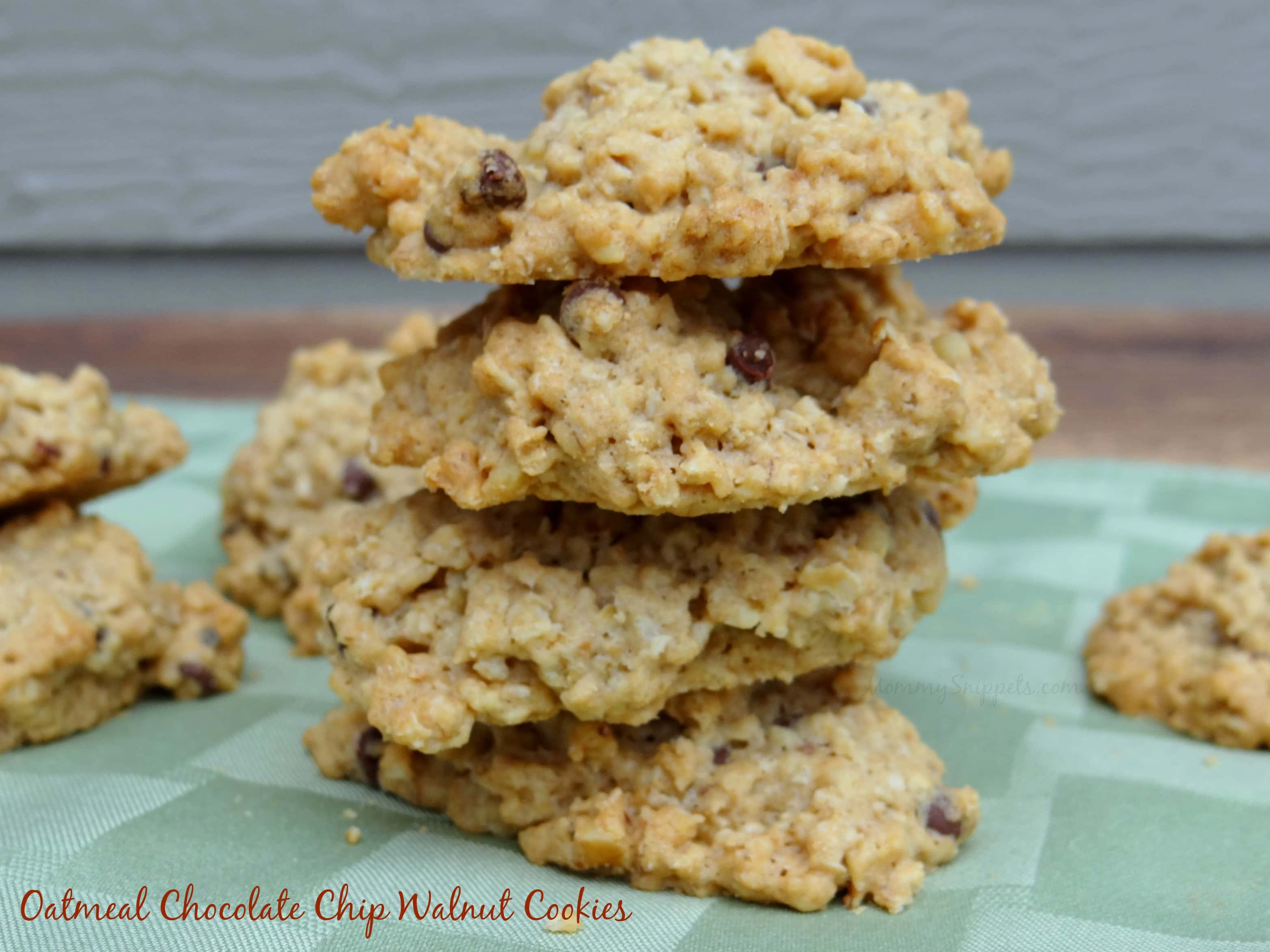 This is a recipe I adapted from a cookbook my Mama passed on to me. She clipped this out from a magazine so I really don't know who to credit the original recipe to. They're yummy and I love that this recipe does not call for the use of shortening. If you are looking for a healthy alternative to this recipe, swap out the butter for applesauce. I have to add here that they will be more muffin-y in texture and not crispy. (My kids prefer crispy cookies)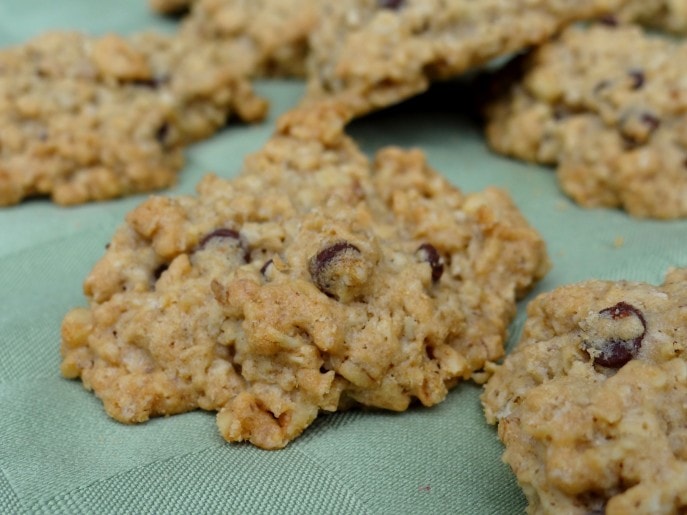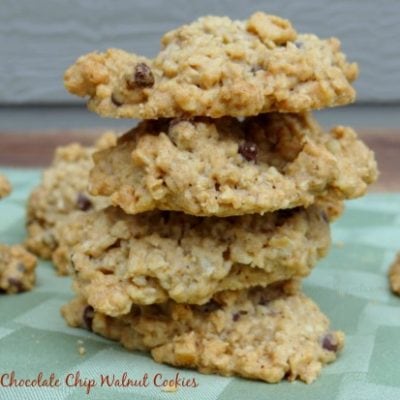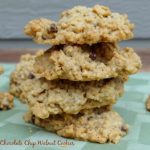 .
Do you have a favorite cookie recipe you love to bake on repeat?