I'm so thankful my children have been blessed with amazing teachers that have been perfectly placed in their lives for specific seasons.
When my son started Kinder he was a quiet, shy little boy who would dissolve into tears as soon as I dropped him to his classroom. His Kinder teacher was a loving support and gradually encouraged him to come out of his shell. Today he's nothing like the shy, scared little boy who first started Kinder. Thank God for Mrs P in his life.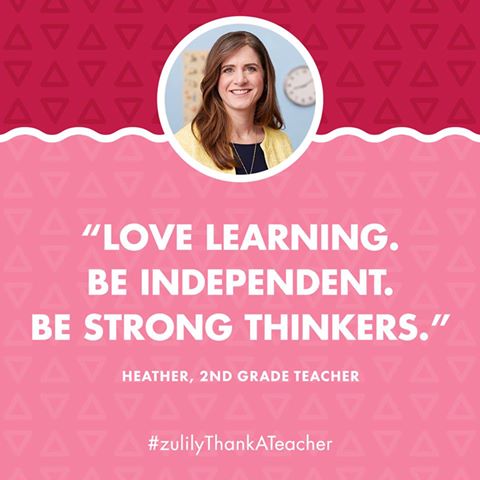 Nominate your favorite teacher for an AWESOME classroom makeover
Do you know a teacher who has made a difference in y0ur child's life? Have you wondered what would be the perfect way to thank them for all they've poured into your child's life?
With the Thank A Teacher Contest, zulily is inviting everyone to submit nominations for their favorite teachers…those teachers who have really made a difference, be it in preschool, college or even in post graduate school.
From the nominations, selected teachers will be chosen to receive a classroom makeover with $500 in zulily credit (and for nominating the winning teacher, you could win $50 in zulily credit!)
zulily recognizes that there are many teachers who invest quite a sum into their classrooms.
The Education Market Association says that virtually all teachers wind up paying out of pocket for supplies, and it's not chump change, either. On average, most spent nearly $500 last year, and one in 10 spent $1,000 or more. All told, a total of $1.6 billion in school supply costs is shifted from parents — or, increasingly, from cash-strapped districts — onto teachers themselves.
That's no small amount!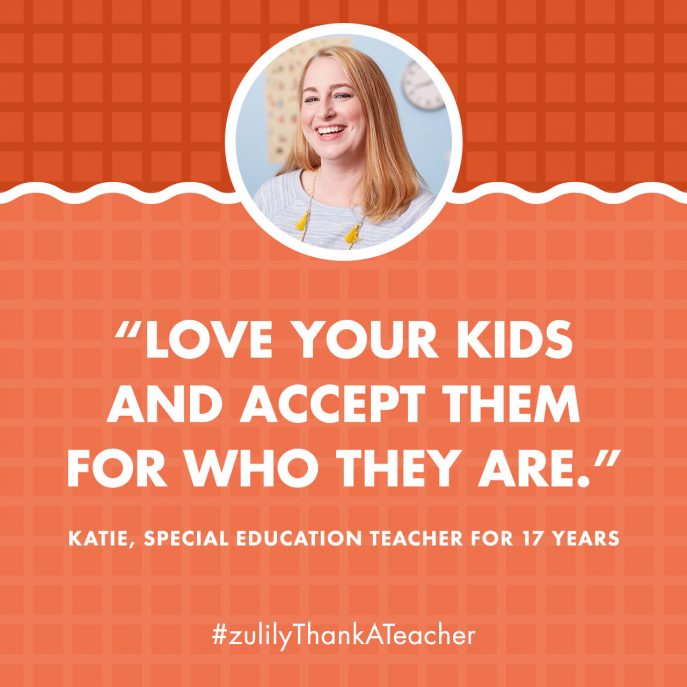 Nominations close on Sunday, April 9th, 2017 at 11.59 pm PDT, so hurry and get those nominations in.
Track the #zulilyThankATeacher on Facebook, Twitter and Instagram to learn about teachers who've gone that extra mile.
I'd love to hear from you. Hop over to chat with me on Facebook and/or Twitter