This post contains editorial samples and/or affiliate links to products I recommend. While this adds no additional cost to you, I will earn a small commission on any sales made.
Grilling season has begun!
Yes, it has been warm in our corner of  Texas for some time now, but with summer rolling in I would have to say grilling and barbecuing officially kicks into high gear now.
This definitely means more entertaining!
This past weekend we made a batch of mince buns to complement the spread we whipped up for our daughter's dedication celebration on Sunday.
Both are incredibly easy dishes to whip up and are great to add to your table the next time you have friends and family over.
The roasted veggies (cauliflower florets, broccoli florets, carrots, onion slices and garlic slivers) just require coating the assortment with olive oil and seasoning the same with freshly ground pepper and salt.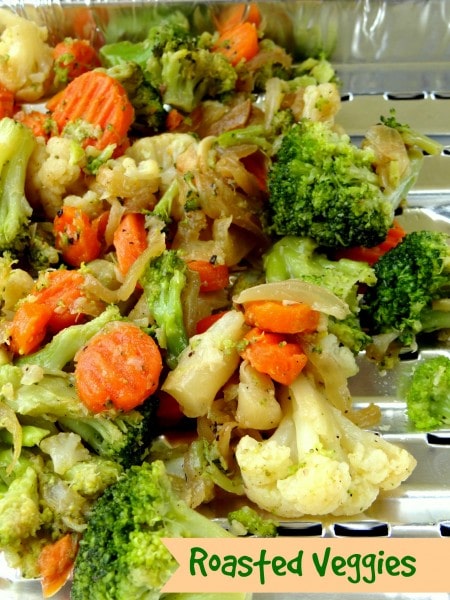 Mince Buns
My mince buns recipe has become a frequent add on to our table while entertaining through the year. They're quick, grab-and-go, appetizer bites while waiting for the BBQ goods to get to the table.
And for the kids, the buns become a decent sized stomach filler while waiting (or even a great add-on to the lunch box when school rolls back in.)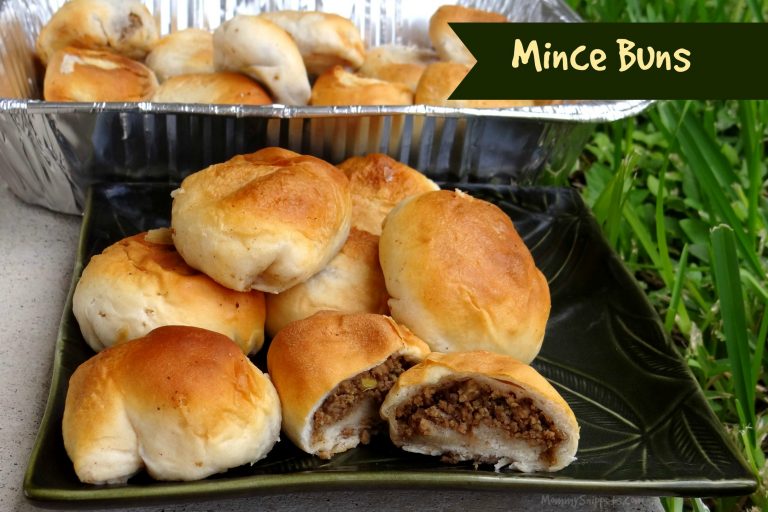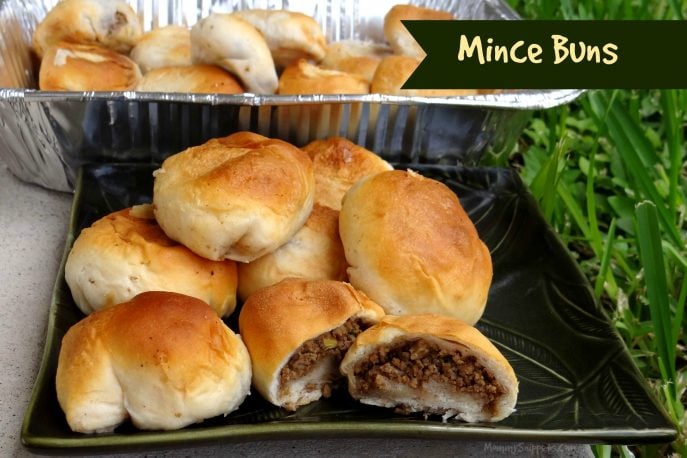 Since I love sneaking veggies into the food my kids love, I add spinach and kale to the mince mix while cooking. Taste-wise, the kids can't tell the greens are in there, so it's a win-win both ways!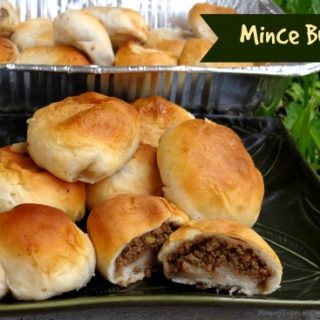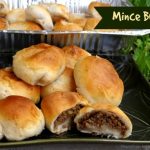 Mince Buns
Ingredients
1

lb

ground meat/ minced meat

You can use lamb, beef, chicken or turkey

1

medium sized onion

chopped fine

1/2

inch

fresh ginger

chopped fine and crushed

1/2

serrano pepper

finely chopped (You can add less or more, based on how spicy you want this to be. This is optional and may be omitted if you prefer)

Cilantro leaves

chopped- 1/2 cup

Juice from 1/2 a lemon

Freshly ground pepper to season

Salt to flavor- add as much as is required

Freshly chopped spinach and kale leaves- 2 cups

optional

3

tubes of Pillsbury Grands Jr. Buttermilk Biscuit dough or any other brand

10 per tube.

Olive oil- 2-3 tbsps
Instructions
In a saute pan, add olive oil and wait till the oil warms before you throw in the onions, ginger and serrano pepper

Once the onions are golden brown, add the mince (and the greens if you choose to include the same) and season the mix with salt and pepper.

Once the mince is cooked and completely dry, add the cilantro and lemon juice.

Mix well and set aside to cool.

Once the mince is cool, spoon a tablespoon or more into the center of an uncooked, flattened biscuit pocket.

Now fold the dough on the sides to envelop the mince into a bun. Make sure there aren't any openings anywhere. The bun will crack open while baking, if so.

Place the stuffed buns on the tray, leaving a 2 inch gap between each and bake at 400 degrees Fahrenheit for 8-11 minutes.

Once the buns are golden brown, take the same out of the oven and serve piping hot with a dash of ketchup.
If you're looking for a biscuit recipe from scratch, try the one I use for my Easy Sausage and Cheese Muffins (Just omit the cheese and sausage and you're good to go!)
What can you see being grilled/roasted the next time you bbq?