– Energizer Bunnies' Mommy Reports will be compensated for evaluating this site. Regardless, all opinions expressed in this post are still 100% my own.- 
I love technology but haven't people heard, too much of a good thing can be bad?
Remember my post "Hello!! Am I missing something here?" published over a year ago?
Here's an excerpt from the same…

Considering things could backfire if technology was snatched from the hands of their growing children, a group of Canadian parents put their heads together and came up with Me in a Tree!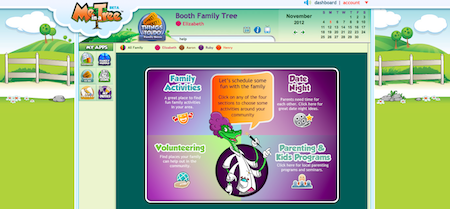 Me in a Tree…and what it is.
Me in a Tree is an interactive, online application designed to help families work with technology rather than against it. Since its inception in 2009, it has grown exponentially gathering attention from families and investors across North America.

 

This interactive awareness tool is designed for families to increase the efficiency of communication within the household, family time, options for activities, and a stronger connection and bond between family members.  Me in a Tree doesn't tell parents how to parent, but is instead full of resources, tools, strategies and activities that help parents and children build on their own strengths and capabilities for creating happy households and grow stronger families. 
Each family member, from the youngest to the oldest gets to create and customize their very own online representations.
And each member has his/her very own dashboard that can be personalized to his/her tastes.
Check out our family avatars. Now don't I have a cute family?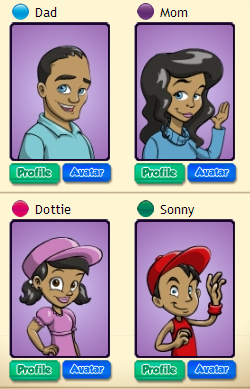 Parents can use the online tools to create a family event, schedule out and assign chores to be done, fun challenges to be cracked through the day or just plan a family huddle to e-talk things out.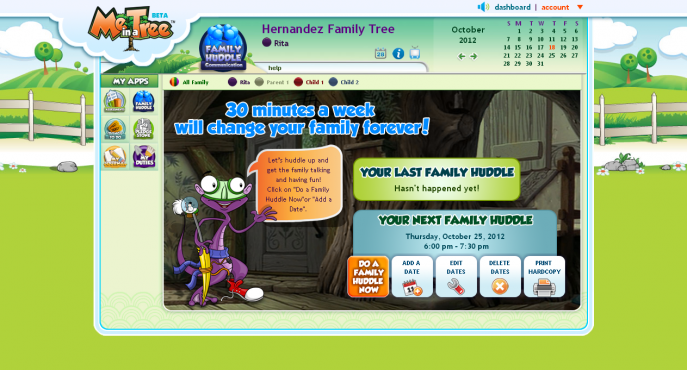 I love that the site also works on empowering parents with resources and parental support via a dedicated forum. (We all know how it's sometimes easier to voice concerns or seek advice about your child to an online buddy than one in real life, right?)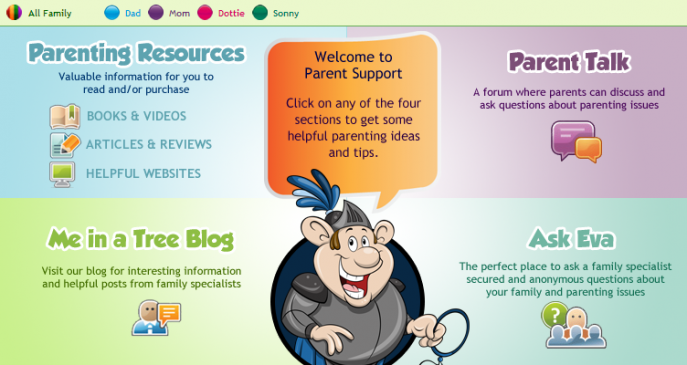 Worth the membership?
Let me put it this way…
Are you struggling to keep your family connected? Are you finding it hard to communicate regularly and just get everyone to bond together as a family?
If you answered yes to either one, or both questions, then I'd say give it a shot.
You can start with the free two week trial and then consider investing in the membership based on how it works for your family.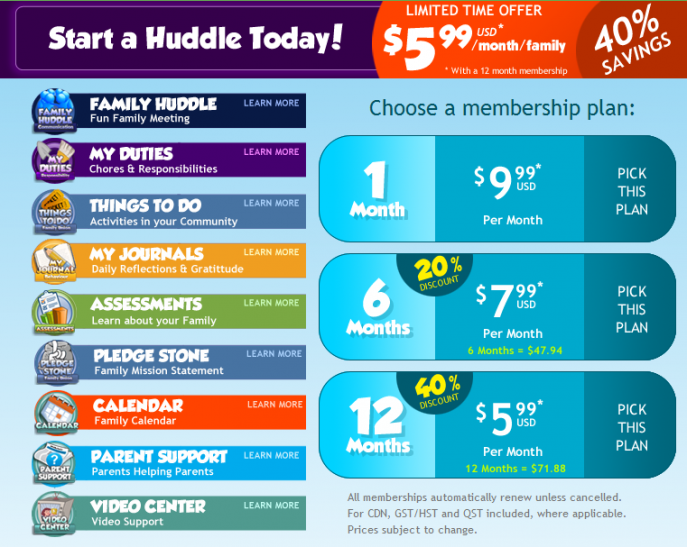 I can definitely see this working fantastically in a family with older kids especially when everyone has different school, college and work schedules.
This just may be that fun medium to get your family to re-connect, bond and nurture love in possibly strained tween/teen/young adult relationships,  when things get really busy in each person's lives.
Tell me, what do you to make sure your family stays "connected"?