In 1949, today's Leukemia and Lymphoma Society was first founded by the de Villier's family whose son had leukemia. Since then its mission to work towards curing leukemia, lymphoma, Hodgkin's disease, myeloma and other blood cancers has only become stronger.
The Leukemia and Lymphoma Society continues to be the leading source for  highly specialized blood cancer information, education and support for patients, survivors, families and healthcare professionals.
Their Make Some Day Is Today campaign strives to encourage people to choose to help make a difference in the lives of a person fighting a battle he can't fight alone.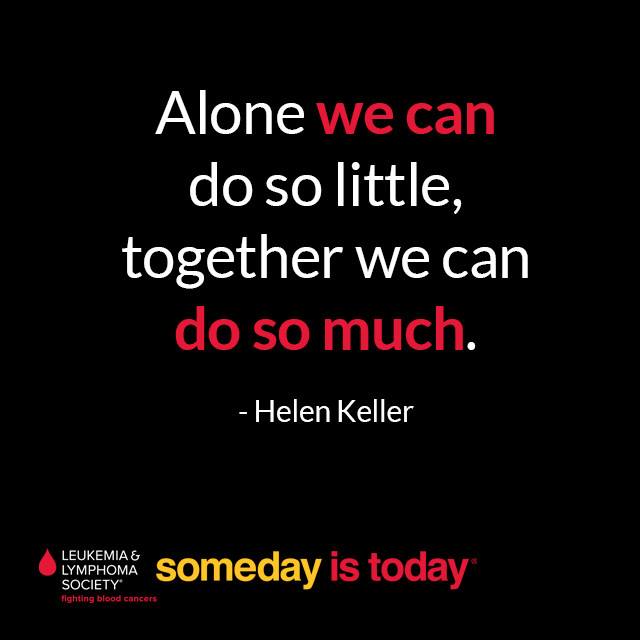 How can I help The Leukemia & Lymphoma Society?
On April 14th, 2016, all Chipotle Texas restaurants are hosting a fundraising day from 11am – 10pm.
Whatever you order something off the Chipotle menu to-go or dine-in, 50% of your bill will be donated to The Leukemia and Lymphoma Society.
All you need to do is mention the fundraiser, print the flyer below or just show the screen shot of the same on your mobile device.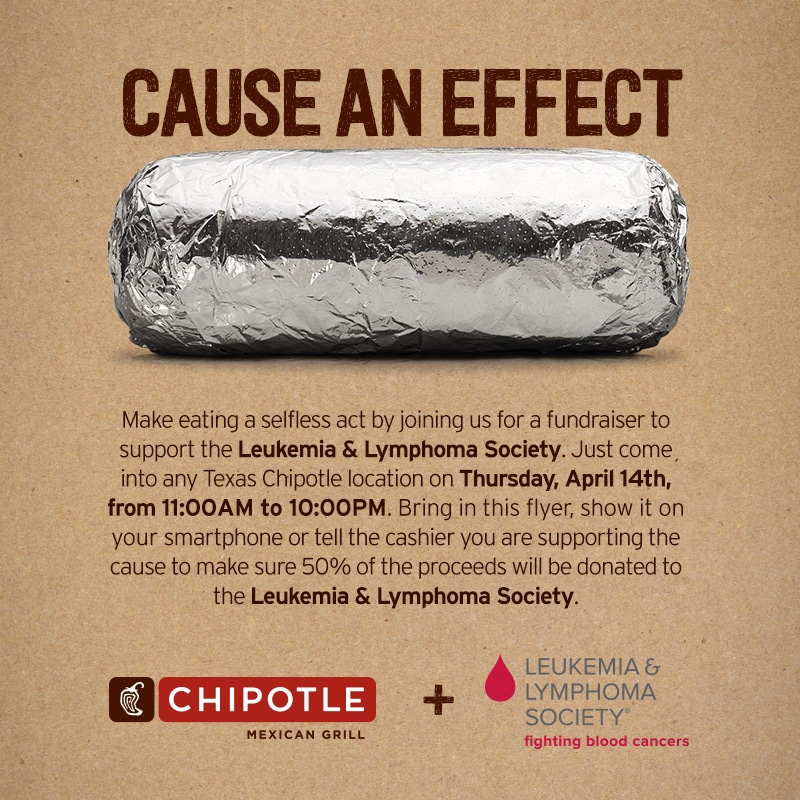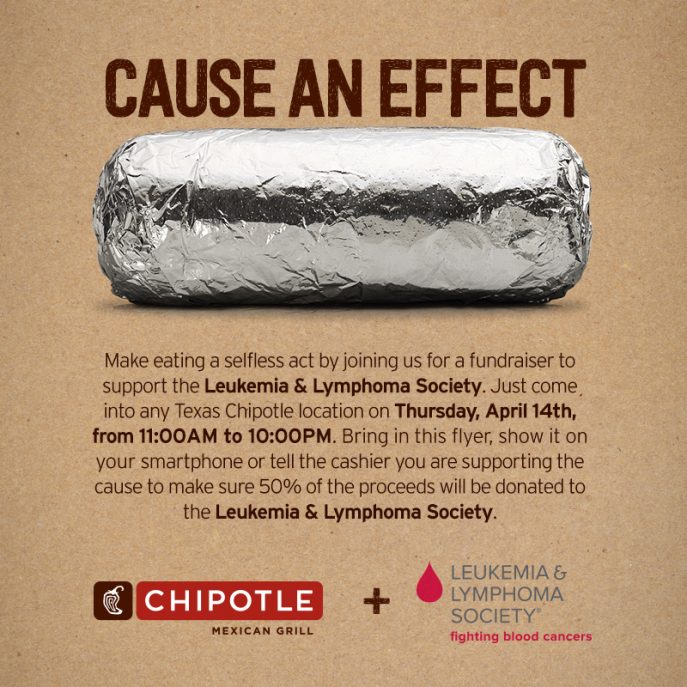 This is such a worthy cause to support and enjoy a wholesome meal while doing so.
Please share this with friends and family in Texas.
Alone we can do so little, together we can do so much.
I'd love to hear from you. Hop over to chat with me on Facebook and/or Twitter