With the way the economy's turning, the months ahead don't look like they will be a walk in the park.
Yes, our trust is in God and His Providence for each day but if you aren't doing the groundwork to safeguard your financial interests, I'm afraid I can't say it will be easy. If you haven't invested in life insurance for yourself, it's never too late to start. And with Christmas right around the corner, I've got the perfect gift suggestion for your spouse!/
Life Insurance…the best Christmas gift for your spouse
I see you just did a double take but yes, why not gift your spouse with a worthwhile, practical gift that won't be like those gifts from past Christmases that were swapped, stuffed into a corner in the closet and not the right size, color or preference?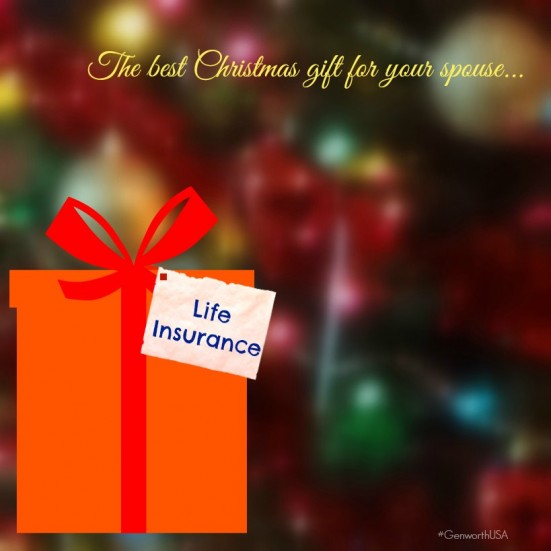 One would think life insurance was something everyone had but apparently a survey conducted earlier this year states that 30% of US households have no life insurance whatsoever.
Most often the reason why life insurance is not considered a crucial must-have, is mainly because its importance is not fully understood. It is said if you have someone who depends upon you, be it a spouse, child, parent or even a family member you are a care-giver to, the investment into a life insurance policy is a must.
Life is uncertain and though each one of us would love to live a good, long, independent and fruitful life, the uncertainties of life can bring along curve balls that could cut that life span short.
Learning about your options is important and getting sound financial advice from consultants always helps bring direction to those decisions.
Wouldn't you say getting yourself a life insurance policy is the best Christmas gift for your spouse?