LeapTV, the  interactive, educative, kid-centric, parent approved gaming system that can be played in 3 modes and promises to get your child out of his/her seat to jump, swing, hop and boogie, is finally up for pre-order.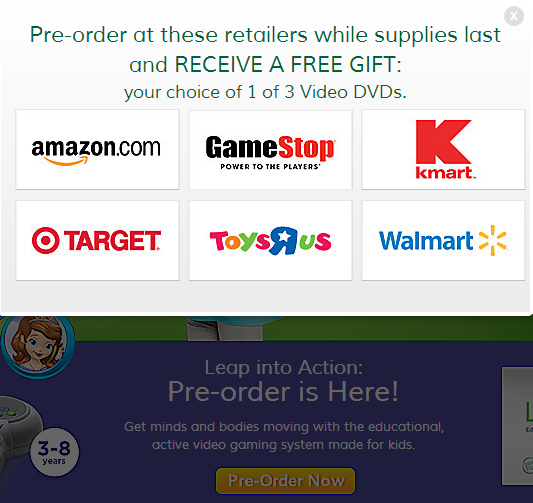 LeapFrog's newest educational gaming introduction to the market features favorite cartoon characters who will encourage your kids to think, learn and absorb, while having fun.
(I'm not sure who will have more fun with the dancing though, the kiddos or the kids at heart- Mom and Dad!)
And yes, Miss Sophie, the CEO (Child Executive Officer), has ensured there will be a lot of moving and grooving!!
I'm sure this will be featured in toy guides all through this Christmas.
I wonder if this will be one of those must grab toys this Black Friday?
To avoid those long lines, here's the link to pre-order.
Does your child have a favorite cartoon character he/she would love to see on LeapTV?