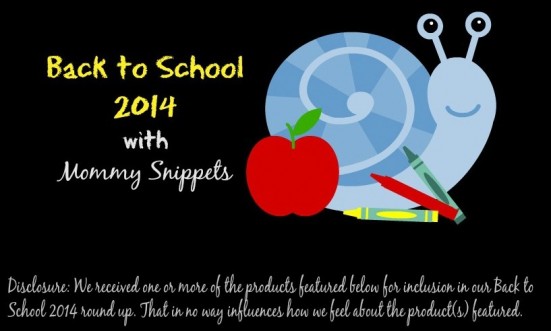 If school hasn't started already, it will in a few days time. I'm sure your kids are excited to start a whole new year of learning. Whether you home-school or send your child to a regular school, it's always important to supplement what they learn in fun ways. And in today's word of technology gadgets and "toys", the LeapPad 3 definitely stands out to be a strong contender in the running when picking the right electronic supplement for your child.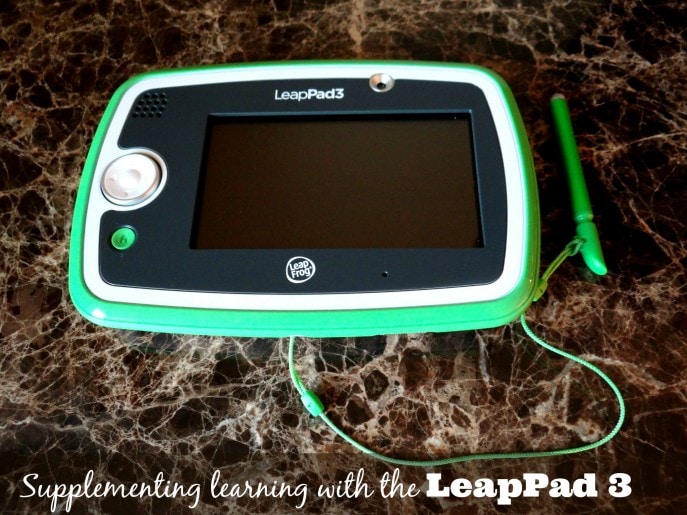 This 7.5″ x 2″ x 1″, wi-fi enabled tablet from LeapFrog is affordably priced at $99.99,  when you think of the hours of learning through fun your kids will have. This particular tablet comes pre-loaded with 10 apps.
I love that while your child has the freedom to play, experiment, create and explore , you, at the same time, can monitor what he/she is doing via the 4 digit security coded, parental controls panel.
And what's great is the easy-for-any-child-to-understand tutorials make self-learning on the tablet possible.
If your child has used the LeapPad, then this will be very similar except it's way better!
The LeapPad 3 runs on a built in lithium battery that requires charging only after 6+ hours. So, yes, this is a great carry-along for long road-trips, flight stopovers and even those otherwise difficult doctor's office waits!
If your kids are like mine and love the Pet app, they will be excited with the new Pet Chat app. With the app, they can communicate with siblings or friends, with the same app, on LeapPad devices closeby.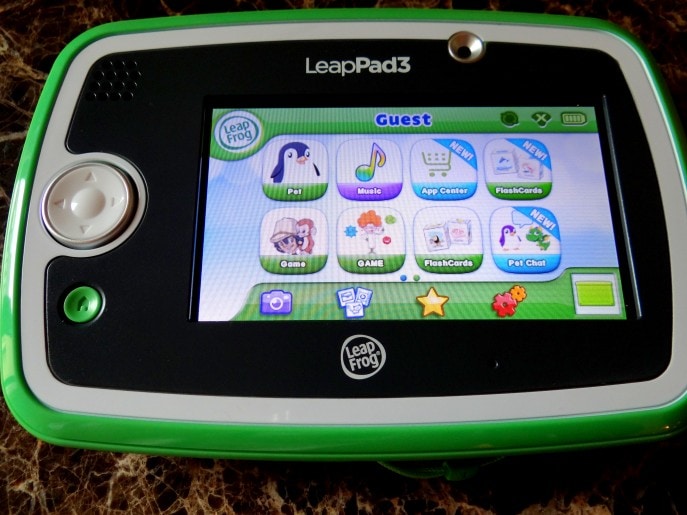 The built in video recorder has a 480 P video recording and the camera, a 2 MP front and back. My 8 year old loves recording herself pretending to be a news journalist and my 4 year old prefers sneaking up on us, taking photographs and then editing the same with some crazy graphics!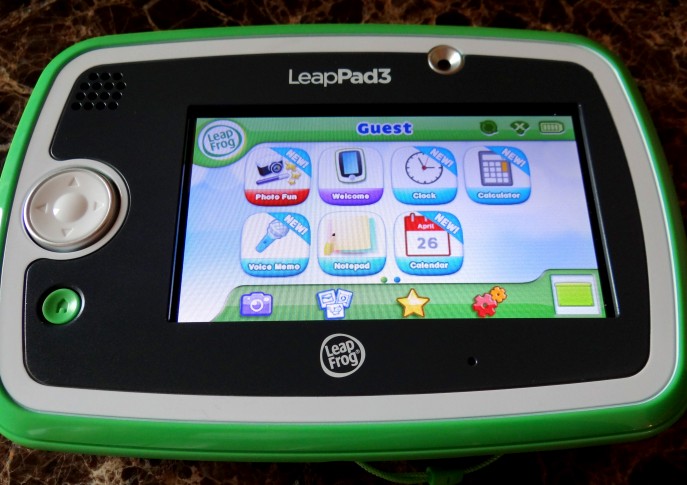 I'm particularly fond of the way LeapFrog creatively brings hard to retain concepts, facts and information to life through games. While the tablet comes with set games, you can easily access the 1000+ app database to get more apps and/or games. While you will need to buy additional apps/games, you will be relieved to know your kids can't purchase this unless you approve via the Parents Panel.
(Smart Suggestion: Create an App Wishlist for your child's birthday or Christmas and ask friends and family to buy apps instead of gifts. A win-win situation, right?!)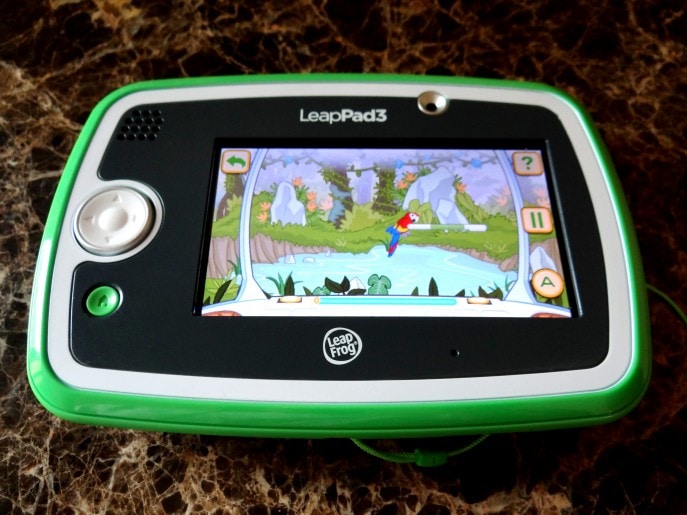 While you can create upto 3 dedicated profiles for each child, you have the option of a 4th or 5th player playing as a "Guest" on the same. The advantage of creating a profile though, is to allow your child's experience on the tablet being 100% customized to his/her learning level, thereby making skill development and learning more effective.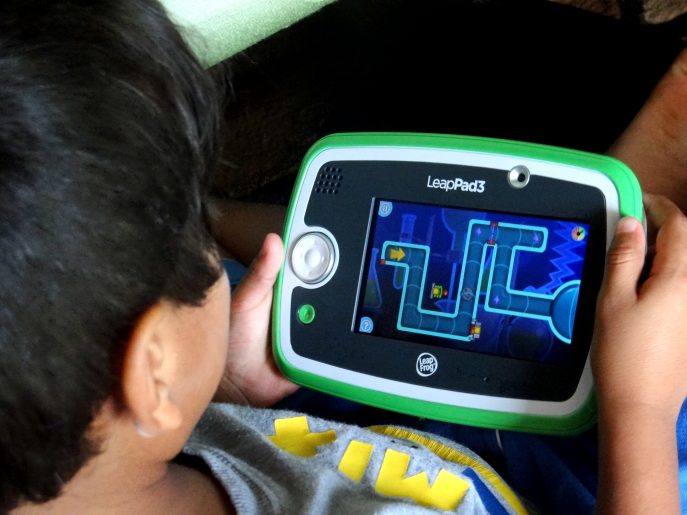 The inclusion of wi-fi enabled viewing gives the young user access to videos and games on the web that are screened by educators, age appropriate and parent approved.
(The LeapSearch feature on the tablet is powered by kid-safe entertainment services provider, Zui)
Taking into consideration all the features and the fun my kids have using the tablet, I have to agree that this is a worthwhile investment.
The LeapPad 3 definitely encourages fine motor skills, creativity and analytic thinking. Listening and memory retention skills are also sharpened.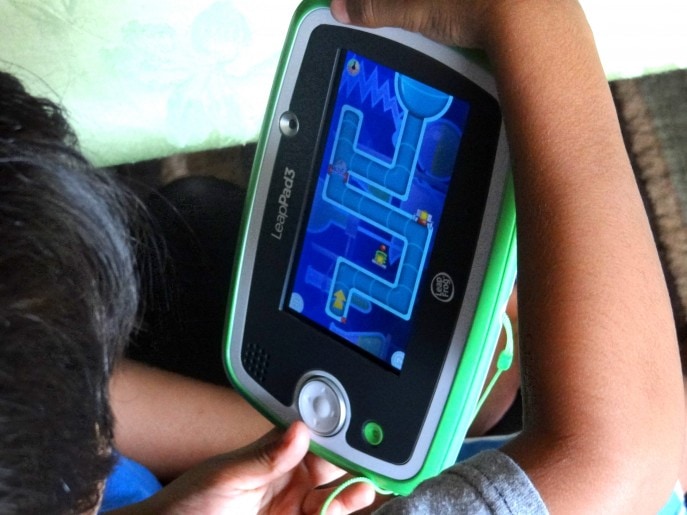 Here again I need to stress that this in no way is to replace the learning your child receives at school or when you home-school but is a great aid to supplement all that he/she is learning.
What one feature in the LeapPad 3 stands out, making this a tablet you would get your kids?