I love cooking up a storm in my kitchen, but I will be quick to admit, cleaning up after, is never fun.
Piled up dishes, food-stained counters, leftovers to put away, an overflowing trash bag…
no bueno!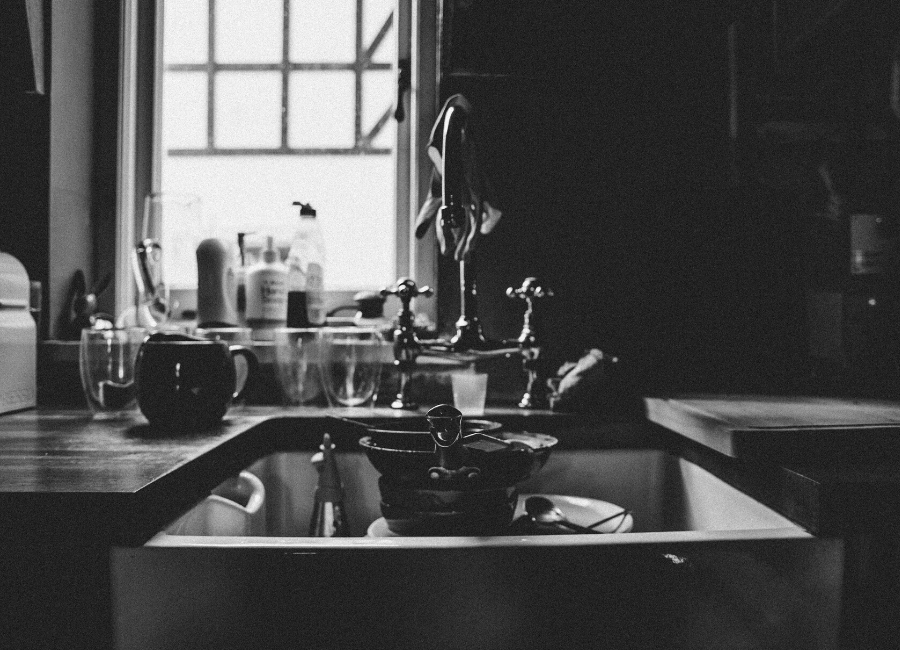 Feel my pain?
Making just a few changes in the way you work in your kitchen will make clean up at the end so much easier.
This feature has been sponsored by Best Buy. Nevertheless, all opinions are my own.
3 Kitchen Cleaning Tips You Will Want To Adopt
Avoid Piling Your Sink With Dishes
Instead, pop them in your dishwasher when you know you don't need to use that chopping board or bowl anymore. This way, when dinner is ready, all you have to do is wait for the meal to be over, load the family's dinner plates in and get that load going.
If your current dishwasher is on its last legs or you just haven't replaced the one that died on you several months ago, consider investing in an ENERGY STAR qualified, Bosch 800 Series Dishwasher, equipped with CrystalDry™ Technology.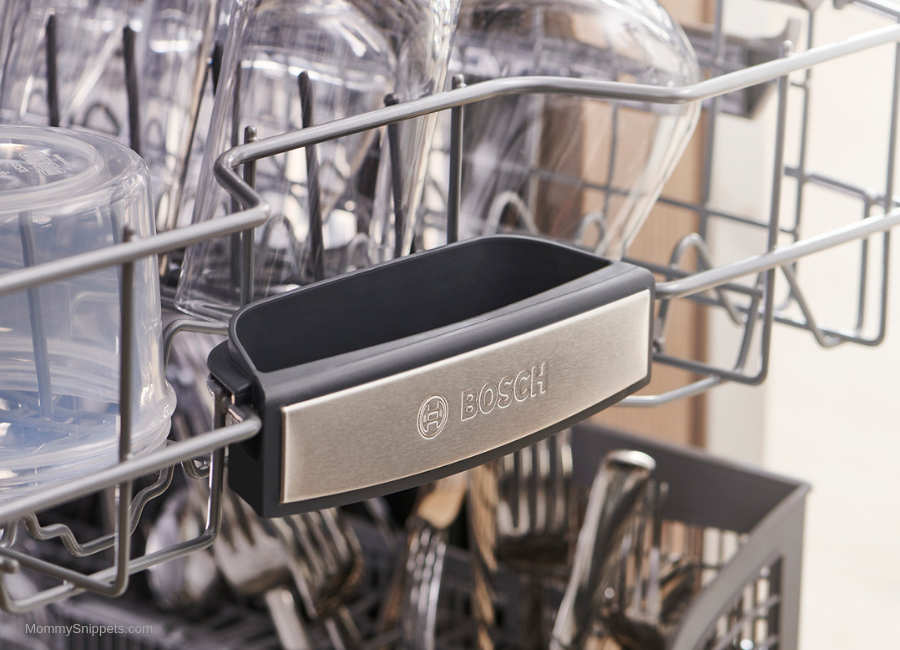 The CrystalDry™ Technology delivers 60% better drying technology* and the advanced PrecisionWash technology ensures continuous scanning and checking of each dish, cleaning each with a powerful spray, to clean without leaving any food particles.
*This is based on aggregate average drying performance of Bosch Dishwashers with CrystalDry on combined household load including plastics, glass, steel, and porcelain as compared to Bosch Dishwashers with PureDry.  Drying performance may vary by dish type.
These dishwashers are also quieter with 18 unique sound-reducing technologies (Including multiple insulation layers, grindless food filtration, and a sound absorbing base) and more spacious, allowing 16 place settings.
This means you can load those dirty dishes and have the dishwasher doing its thing while your family enjoys an undisturbed night's rest, after that delicious meal you cooked.
These dishwashers also hold Bosch's largest 3rd rack- the MyWay rack that allows for extra loading space for those larger utensils and bowls. The Rackmatic® adjustable rack on top adjusts to 9 different positions to allow larger vessels, glasses etc to accommodate easily in the same.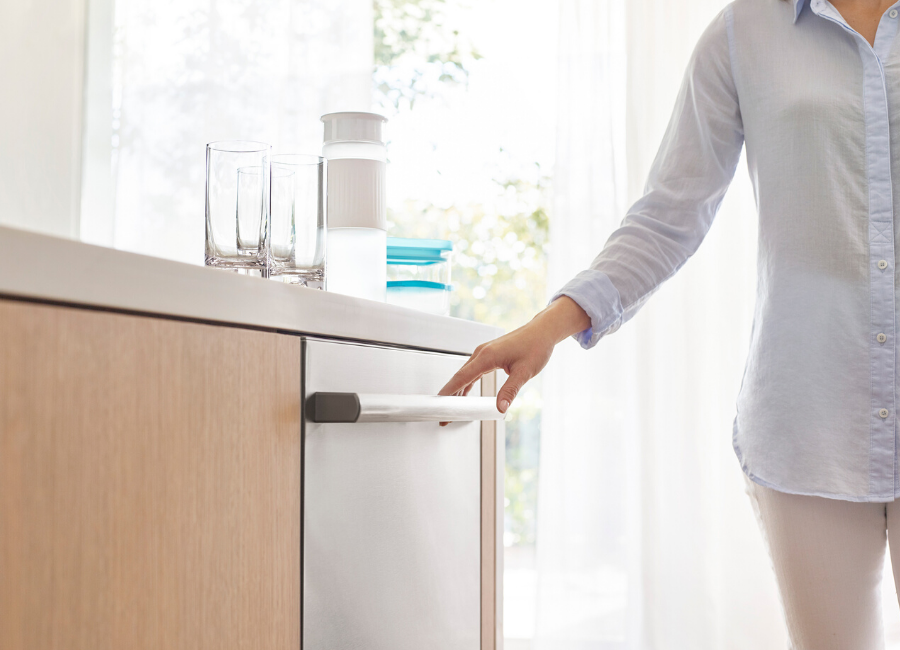 Visit your local Best Buy or
BestBuy.com
for more details and pricing.
Put Things Away Pronto!
If you aren't using a bowl, utensils or that extra chopping board, put it away when your eyes fall upon it. Don't wait till you finish all the cooking to do that.
Wipe Down Food Stains and Spills Immediately
Make your own natural cleaning spray with 1 cup water, 1 cup vinegar and a squeeze of fresh lemon juice (about a tsp). Spray the soiled area and wipe down with a paper towel. So much quicker than scraping off a hardened food residue!
Sure these tips aren't anything out of the ordinary and yes, they're simple, but quickly overlooked. Adopt all three and you will find yourself less stressed.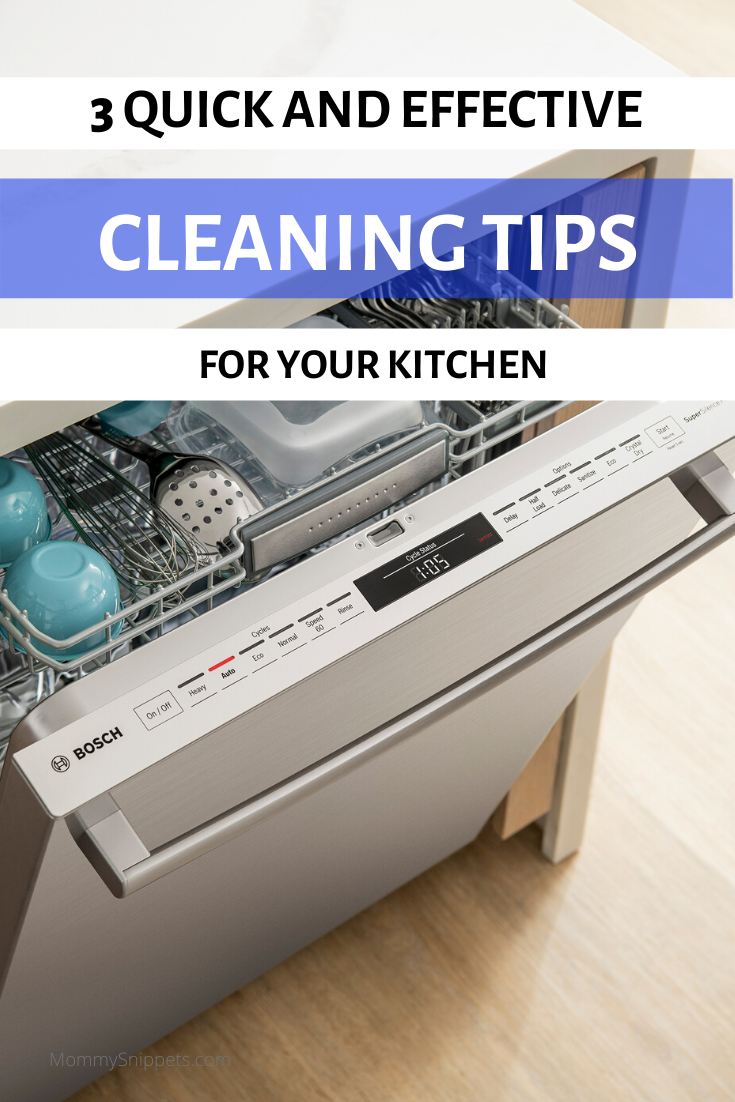 I'd love to hear from you. Hop over to chat with me on Facebook and/or Twitter