"I wrote this review while participating in a campaign for Mom Central Consulting on behalf of Playskool. I received product samples to facilitate my party and review, and a promotional item to thank me for participating."
When my oldest was a toddler, she was first introduced to Elmo and he became a part of our family. Thankfully when she was "too old" to watch Elmo light up the screen, her little brother was just the right age to enjoy Sesame Street's chief resident (or at least in our eyes!). And now, when he feels he's "too old", baby sister will carry on the family tradition of watching Elmo. (Yes, this Mama is secretly excited that Elmo will still be a big part of our family for the next few years!)
Elmo in his own furry, lovable way has reinforced in my older two, the alphabet, numbers, how to overcome their fear of riding a bicycle, shapes, comparisons and so much more. One of the biggest things he has encouraged them to fosteris a BIG imagination. So when we were asked to host an #ImagineWithElmo party play-date with friends, we were excited.
Our chief guest at the party was the star himself, Let's Imagine Elmo!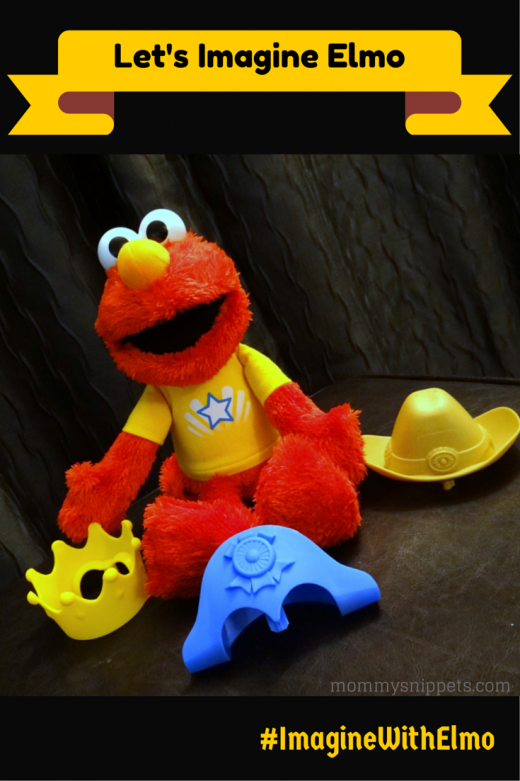 Let's Imagine With Elmo is Playskool's latest child favorite, interactive, toy out in the market. Elmo comes with 3 interchangeable hats, which when worn, brings him into full character based on the hat he wears. (Elmo becomes a Prince, a cowboy and even a pirate out at sea.) He encourages his young buddy to tickle his tummy, squeeze his nose, identify certain sounds during a song and even count along and sing with him. 
Our invites instructed our young guests to come dressed with a BIG IMAGINATION and an appetite for fun!
As the guests entered, they were greeted by his Furry Loveliness himself and, unknown to them, goodies to play with at the play-date…
and take home. (Except Elmo but he's on a birthday wish list already and yes, Christmas lists too!)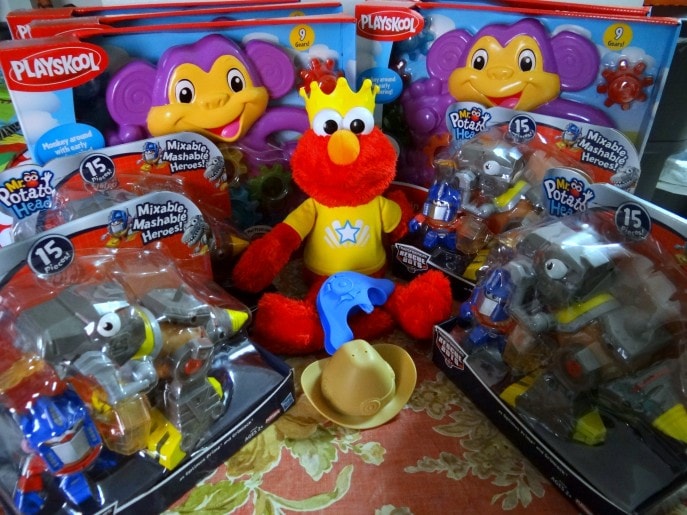 Irrespective of what time you host a play-date, kids are always hungry so we had the kids feed their tummies as fuel for their "imagination tanks"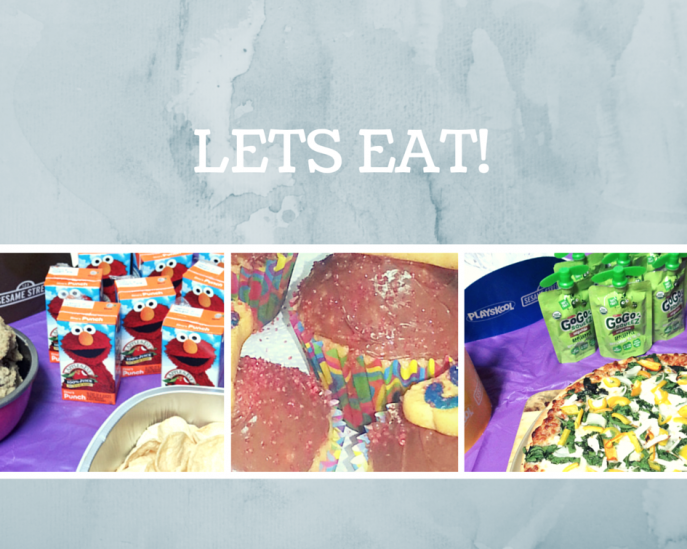 and then had them tell us what they imagined they would be when they grew up.
We then had them play Pin The Nose on Elmo,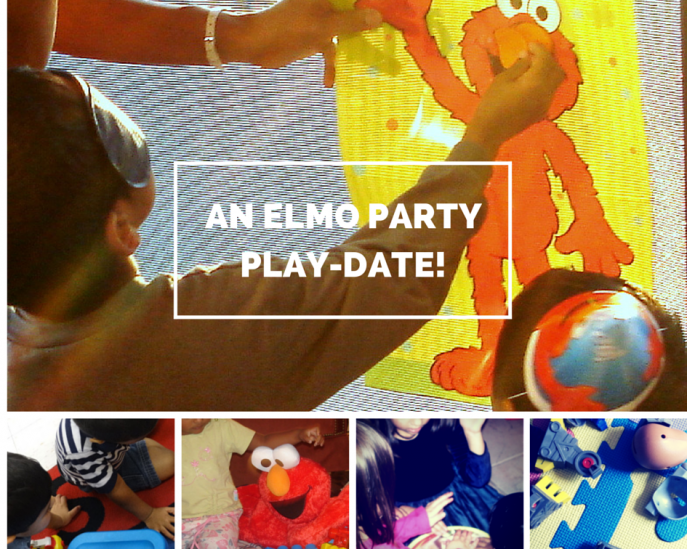 before trying to put together their Mr. Potato Head Mixable Mashable Heroes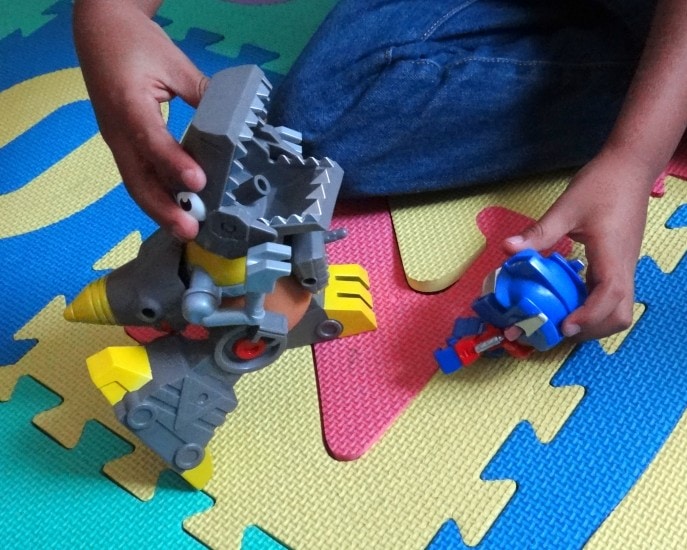 The younger kids were kept engaged with the Playskool Stack and Spin Monkey Gears Toys.
(The spinning gears and lights had my 8 month old enrapt for a while till she realized the gears could be removed and gnawed on!!)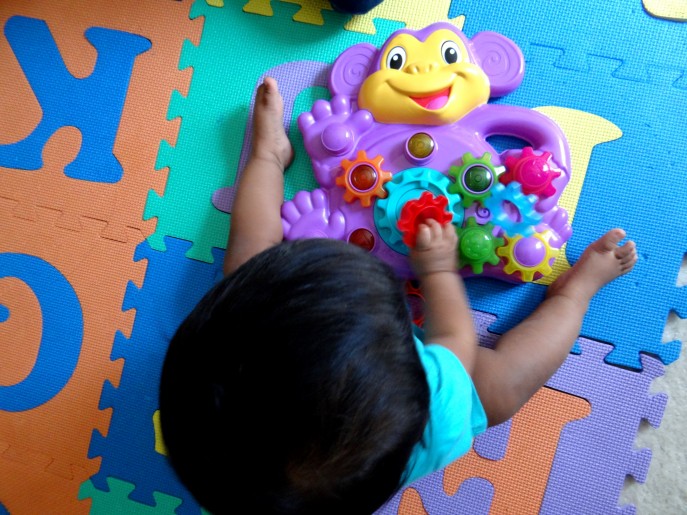 While the toys were fun, the star of the evening was definitely Elmo.
It was hard (oh so hard!) to get the kids to take turns playing with this interactive toy. We ultimately had to set a timer to allow for each child to enjoy cuddling with Elmo and playing with him!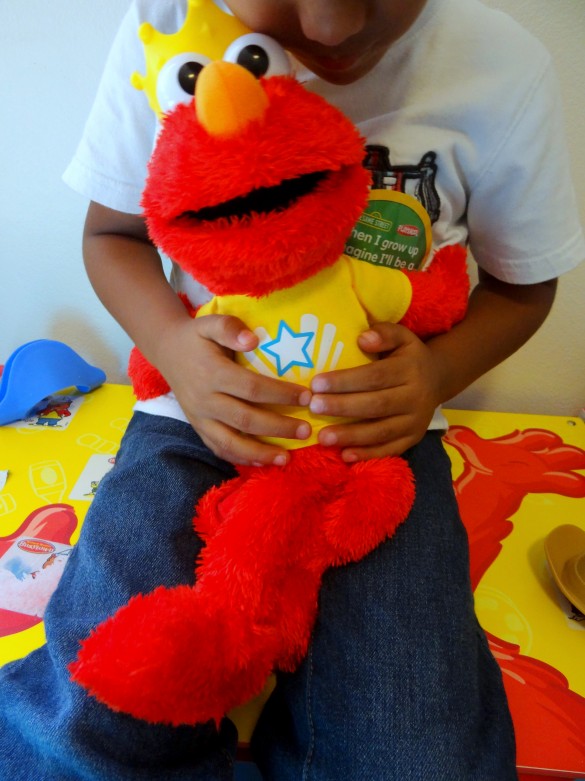 The play-date ended with the kids heading outdoors to play, explore and bask in the gorgeous weather we've been enjoying here in our corner of Texas.
I can definitely affirm that big imaginations fueled with fun and food always makes any play-date party a rocking success!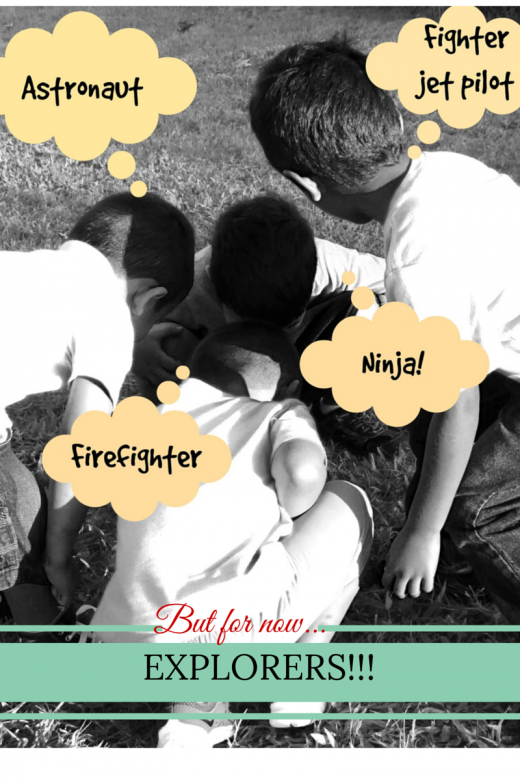 Look out for a video on my YouTube channel, over the next week, showing our Let's Imagine Elmo in action. He's a definite winner!