Bunny girl is a week old 1st grader. And her first week couldn't have gone any better.
She was all set to start a new year, even a week prior to school began. I think that helped ease the jitters in a big way.
Now I know most of you already have kids that have started a new school year… but I do know there are a good number who are yet to start.
This will help you get all organize what you want in the school uniforms, backpacks and lunch kit  departments.
Uniform shopping…
I did all my uniform shopping online with French Toast…the online home for the best selection of quality, kids school uniforms.
I picked up Bunny girl's pique red polo, her navy pants with adjustable waist snappers, navy skorts, black shoes and a navy sweater at this one store.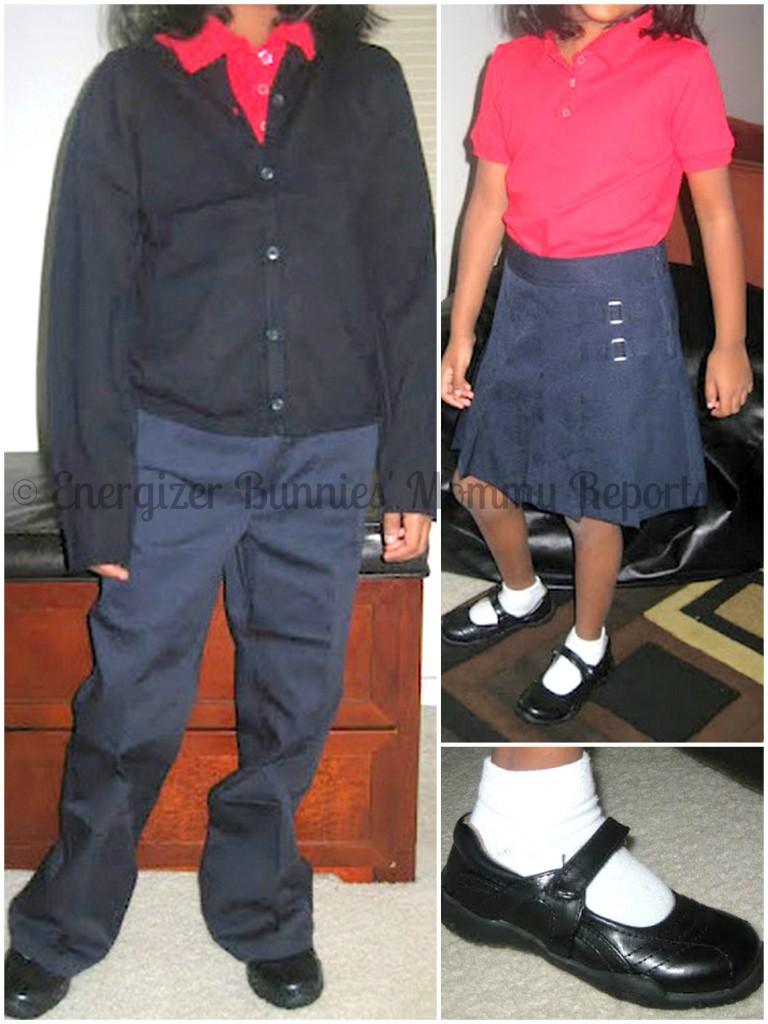 I've shopped with French Toast for over a year now to know that their quality, prices and customer service are definitely worthy of my loyal patronage.
(Bunny girl's sets from Kinder were in such awesome condition, a friend of ours asked if she could use them for her daughter this year!)
Oh and if you're wondering whether the collection of girls school uniforms over-rides that of the boys… I urge you to hop over to see how extensive the picks for boys school uniforms are.
I definitely know where I'll be shopping for Bunny Boo's uniforms three years from now!    
Backpack shopping…
This year I was introduced to the new line of backpacks from Coleman (Yep! The online suppliers for all things outdoor!)… MadDog Gear!
Since Bunny girl's backpack from last year is still a perfect size for her 1st Grade needs, we decided to skip looking for something appropriate for her and instead looked around at what one would pick up for a middle school, high school or college student.
This Deluxe Bungee Backpack fit the bill…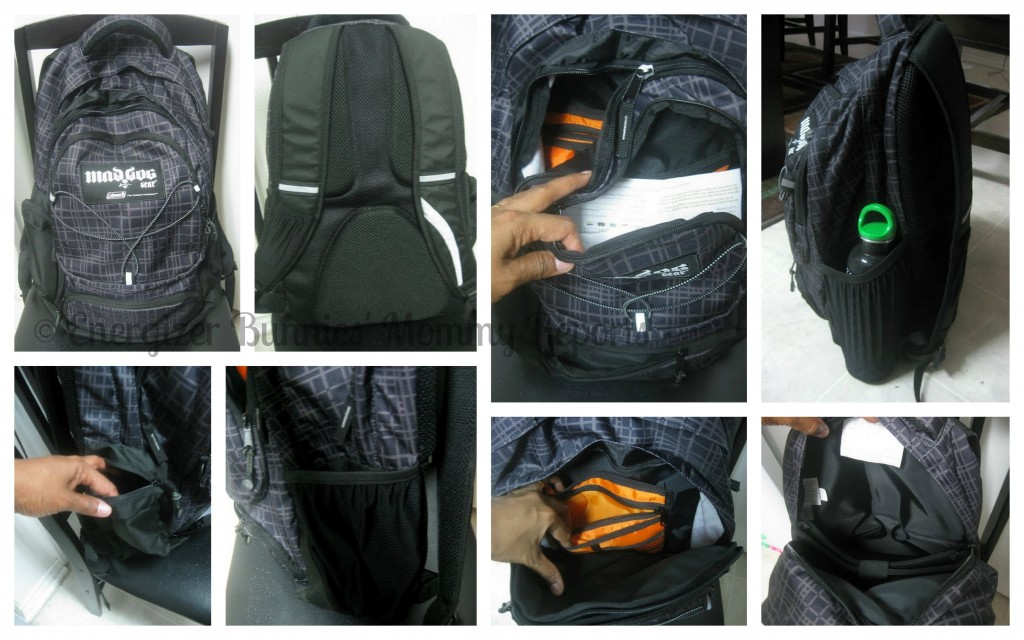 A backpack with over 3 compartments, 6 pockets and a laptop compartment is definitely what I'd term a useful backpack!
And synonymous to the Coleman brand of products, this backpack is sturdy, durable and price-worthy.
As a new line, the choice of backpacks is few. But judging by the quality of the backpack received, I'm sure I'd re-visit to buy hopeful fun, kid-centric designs over the coming year…
Oh and shipping on any backpack is free!
Lunch kit shopping…
The Thermos brand is the brand I pick when it comes to shopping for lunch containers and flasks.
The brand has proven its worth over the years. And their fun-tainers and flasks are recommended choices by parents all over the world.
I didn't know they had a choice of lunch kits, till Bunny girl was sent an adorable, house-shaped Hello Kitty novelty lunch kit.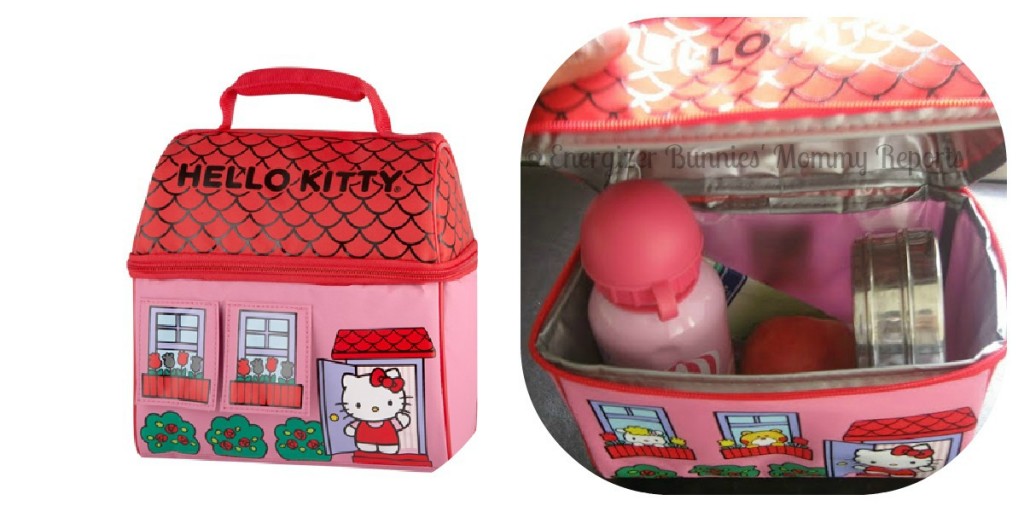 I love that the 8.5″ x 4.5″ x8.25″ "house" is roomy enough to fit a lunch box, her water flask and a fruit or a mini snack container. (…and tissues, cutlery and snack packs)
It's easy to wipe down and dries quickly…
and most importantly is 100% PVC free.
A definite winner!
Great picks, right?
Awesome!
Guess what we're giving away?…
A 140$ Gift Pack that will include-
2 tops and 1 bottom of choice from French Toast

1 MadDog Gear backpack of choice and

1 Hello Kitty or Barbie lunch kit (if you win this for a girl) or a Ninja lunch kit (if you win this for a boy)
..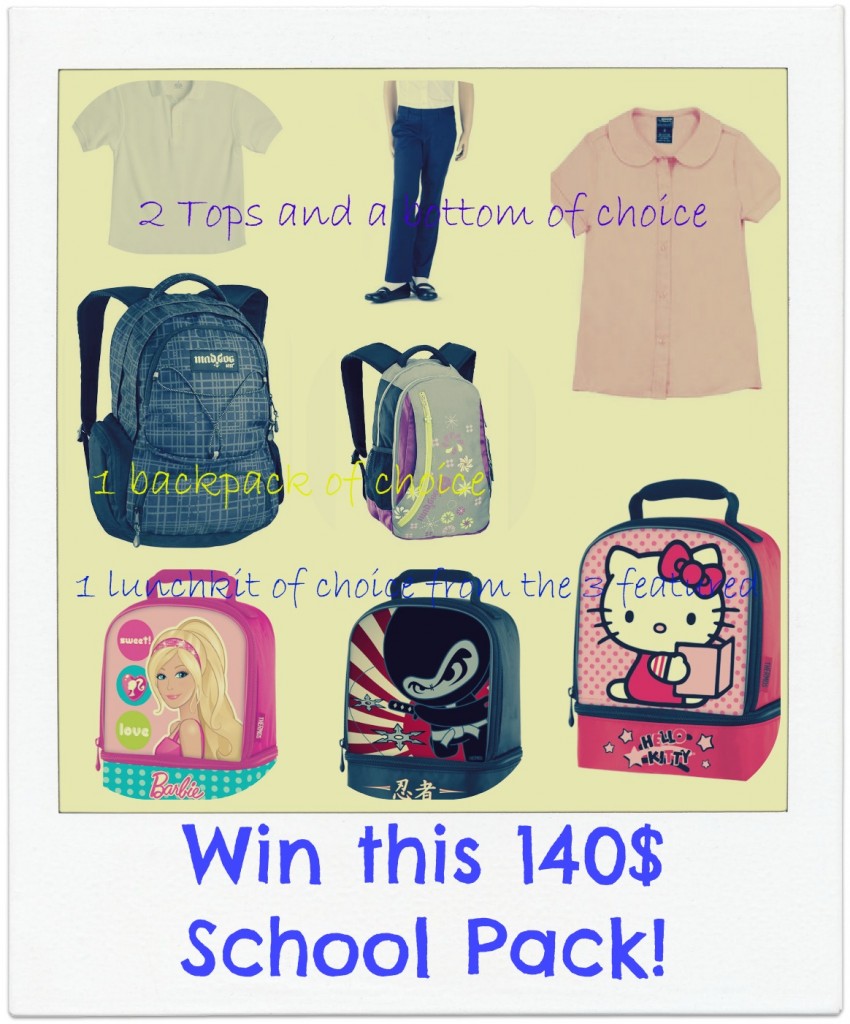 Here's what you need to do enter the Giveaway…
 .
Use the Rafflecopter form provided below to enter this giveaway. Entries not recorded in the same will be disqualified.
..