How to Make a Love Book -My Reasons Why I Love You Book Idea for Kids
This post contains editorial samples and/or affiliate links to products I recommend. While this adds no additional cost to you, I will earn a small commission on any sales made.
How to Make A Love Book- My Reasons Why I Love You Book Idea is DIY Mother's Gift feature on ReadersDigest.com
As we neared Hubby's 40th birthday, I scoured through Pinterest hoping to find some inspiration for a unique birthday gift the kids could make.
I found a bunch of different things but nothing "one of a kind" that could be slotted under the "I will never forget this gift ever" category.
So we decided to put together a bunch of different ideas and finally came up with the most perfect handmade gift, for really any occasion-
a milestone birthday, Father's Day, Mother's Day, Valentine's Day, Grandparent's Day.
The kids made their very own…
LOVE book!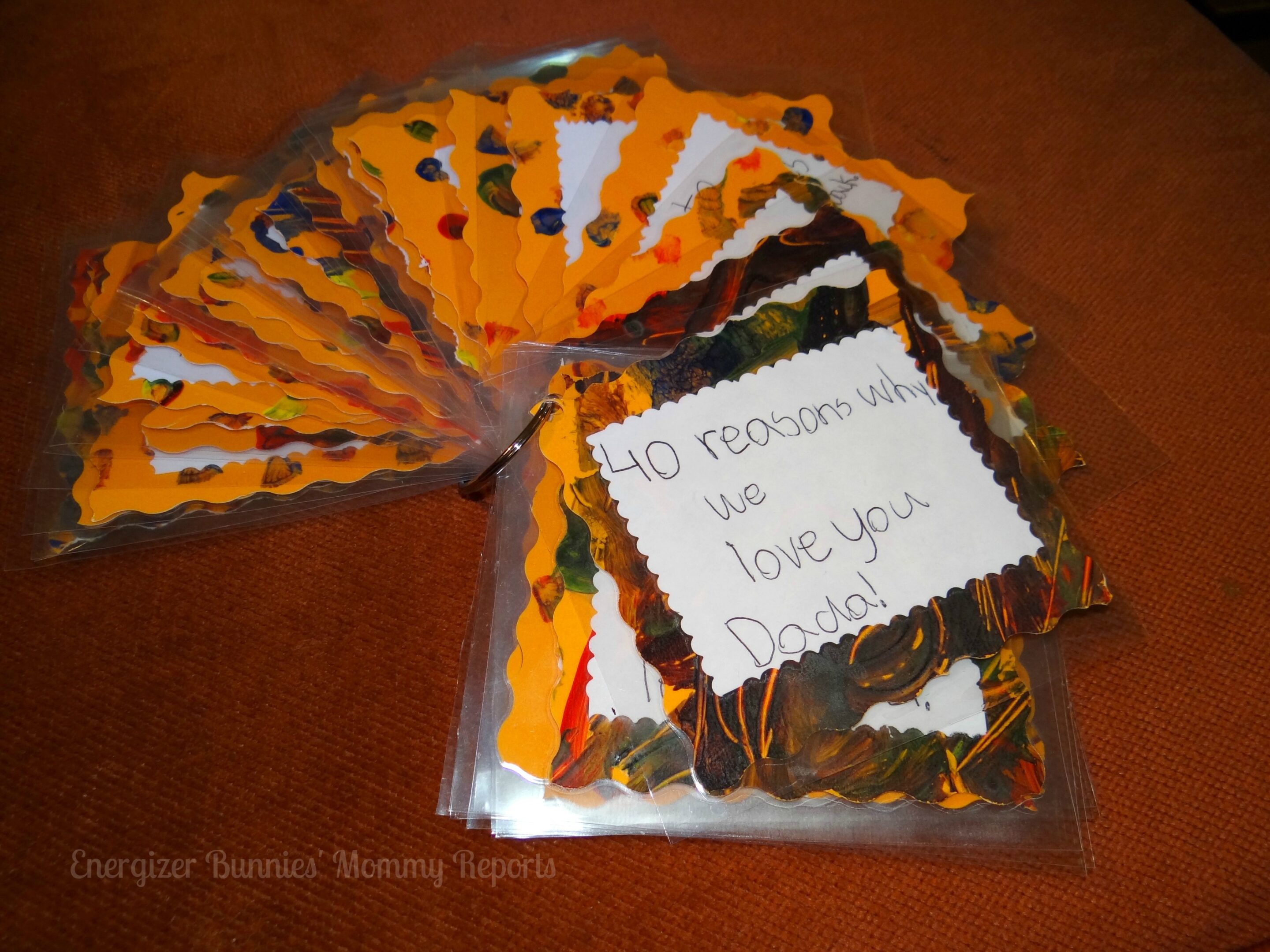 How to Make A Love Book- My Reasons Why I Love You Book DIY Gift Idea
The LOVE book is such a unique kids' handmade gift, that holds all the reasons why your child loves the recipient.
Isn't that cute?
What makes this a memorable gift is it's 100% personalized and hand-made with love by the kids.
And no it isn't hard to make.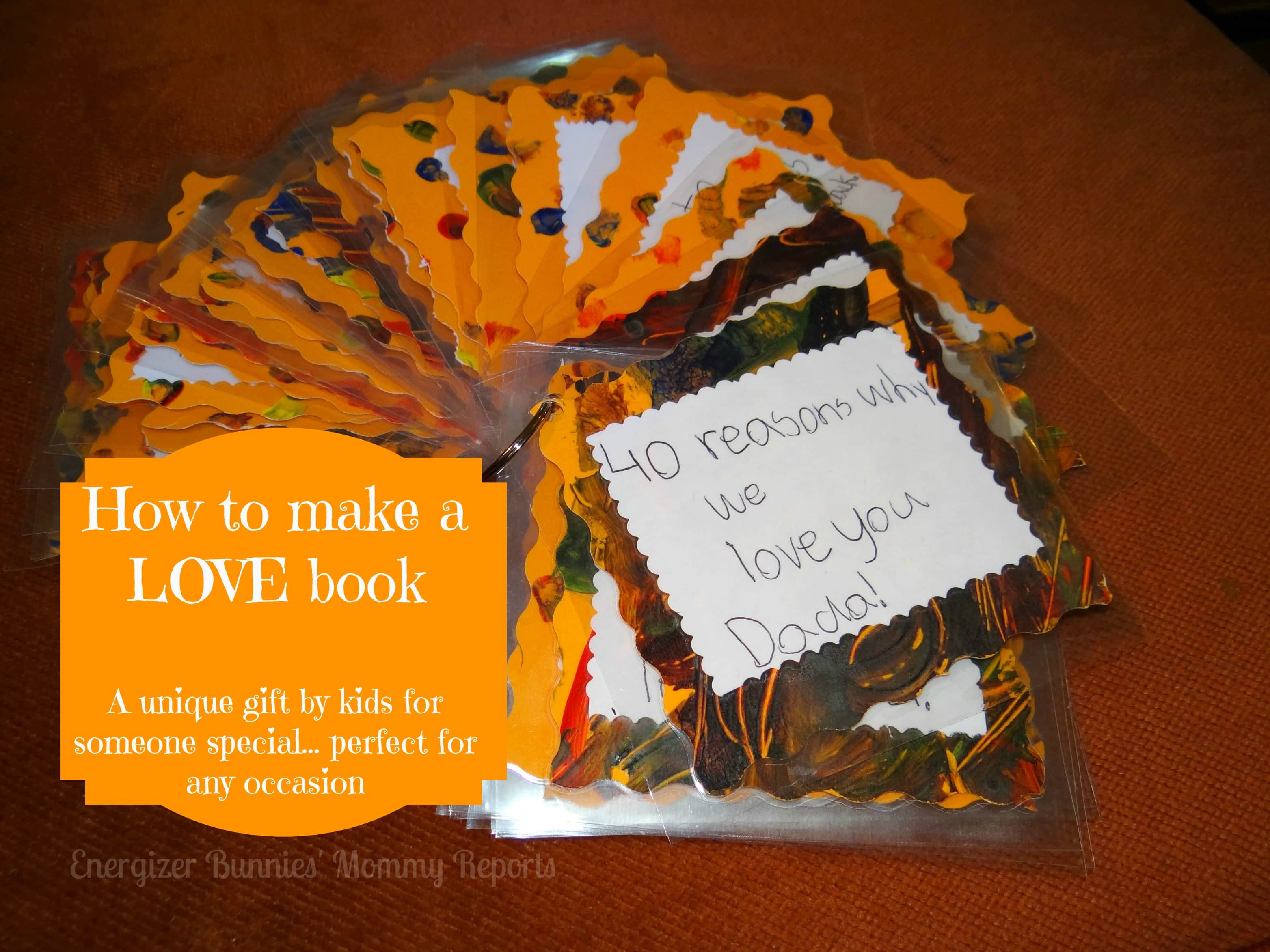 To make This easy handmade gift you need:
Colored card stock paper (We used orange to ensure the kids' paint art stood out)
White paper
Paint (We used washable finger paints as my 2 year old was involved in the project)
Paintbrushes /Toothbrushes
1 Key Ring (We took borrowed ours off an old key chain!)
Craft scissors (To cut the paper with pretty designs. You can use regular scissors but these are prettier.)
Pen/Markers/Dark Colored Pencil (If your child isn't comfortable writing with a pen/markers)
Laminator (This is optional but highly suggested if you want your book to stay preserved. We used our Fellowes Laminator. Super easy to use!)
A book to jot down your child's "love" gushes!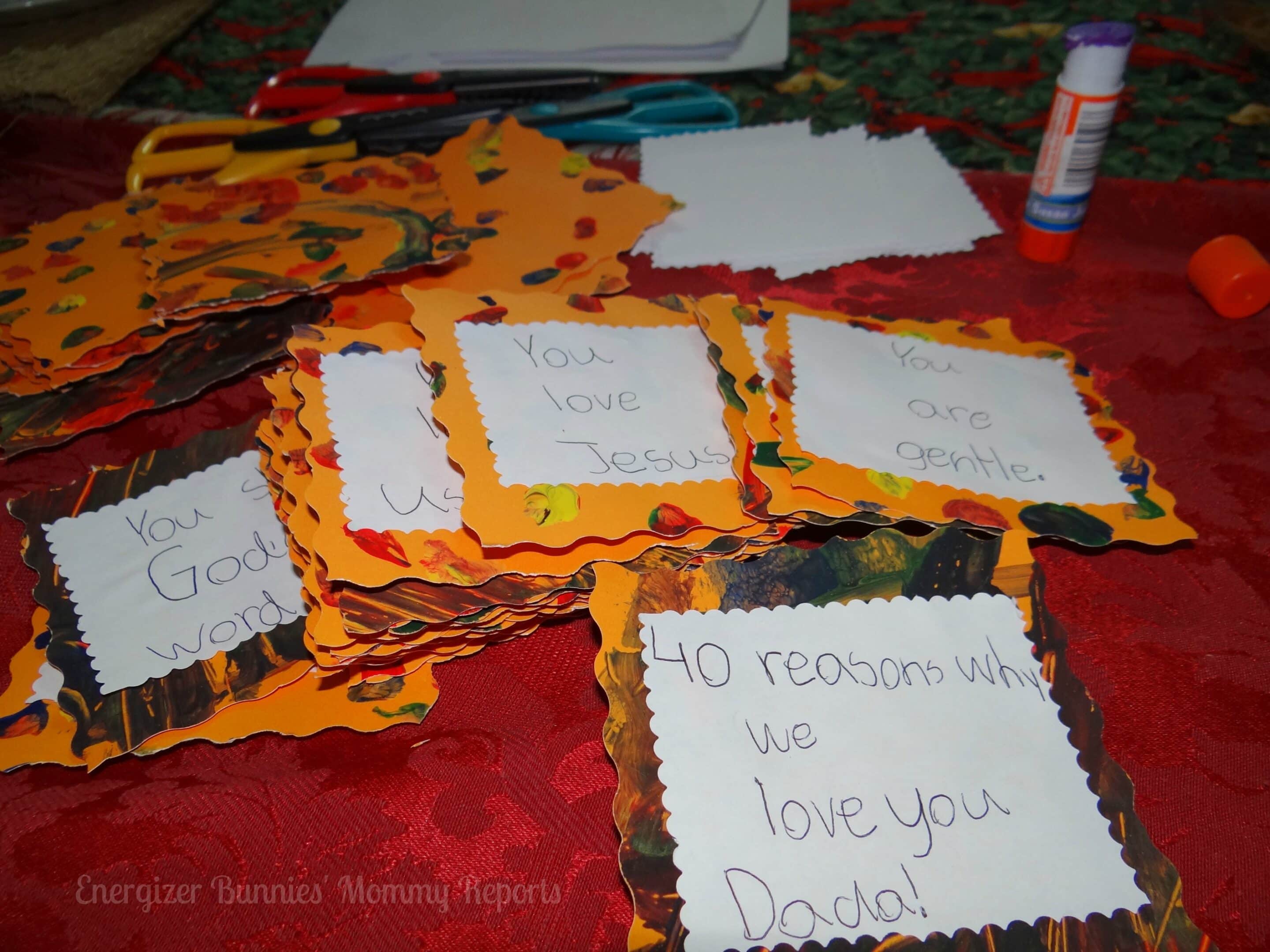 Making the LOVE Book:
1. Begin with painting your card stock.
You can use a paintbrush to do dots, patterns or a toothbrush to spray paint designs. If your child is younger you can finger paint.
(With younger kids the painting process can be spread over a few days or even weeks.)
2. While you wait for the paint to dry/ complete the background artwork, list out the "X' number of reasons why your child loves your LOVE book recipient in a book.
It's easier to have a completed list when you begin to write it out on paper.
Since we were making our book for Hubs' 40th birthday we did 40 reasons why the kids love him. My 6-year-old did all the thinking barring 2 inputs from my 2-year-old!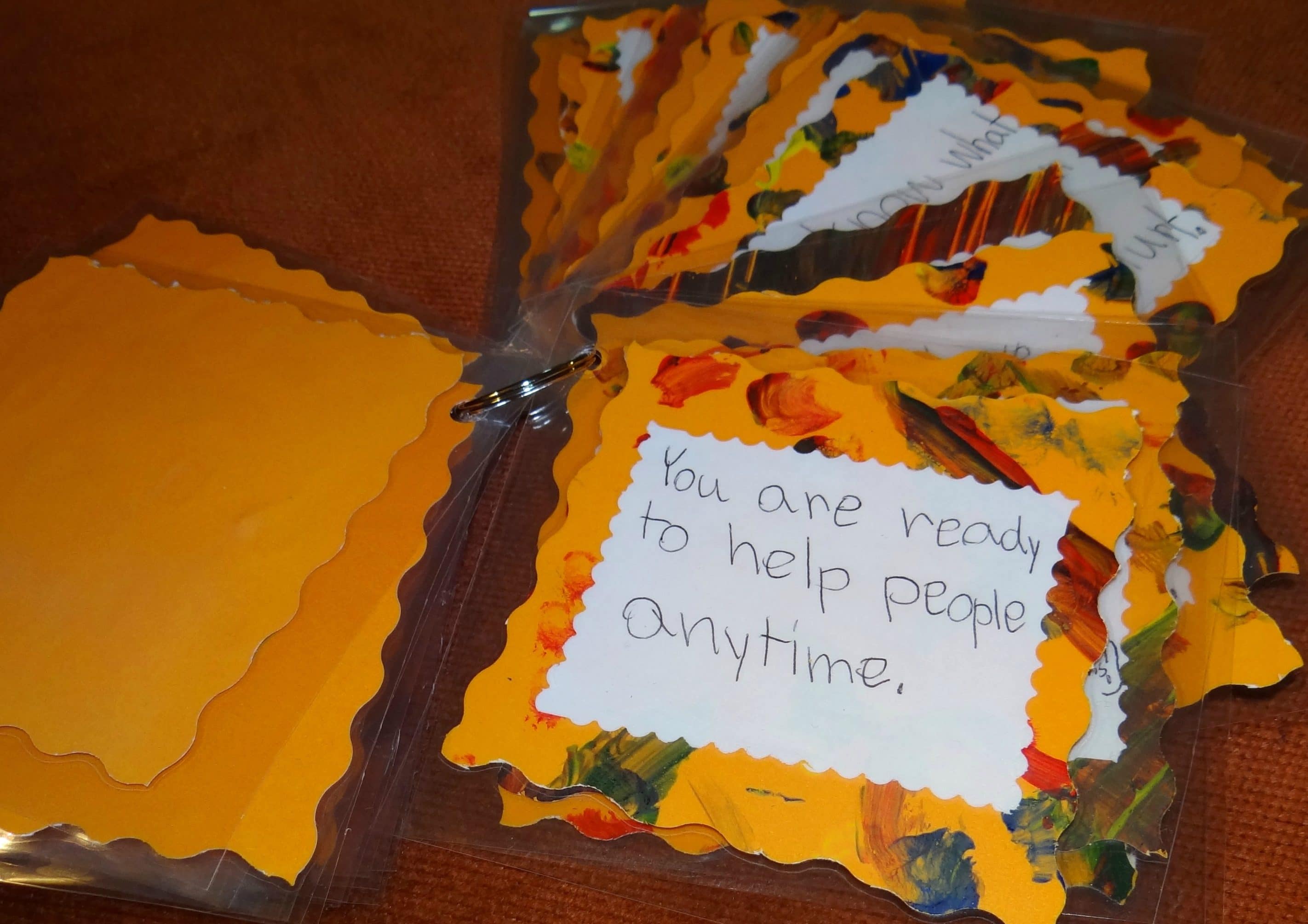 3. Once the paint on the card stock is dry, using your craft scissors, cut out equal-sized squares.
Cut smaller-sized squares using white paper so that the painted art peeps through the sides.
(Card stock dimensions we used: 4″ x 4″ , white paper dimensions: 3″ x 3″)
4. Have your child write out one "love reason" per white paper square.
Or if your child is too young to write, here's where you begin writing!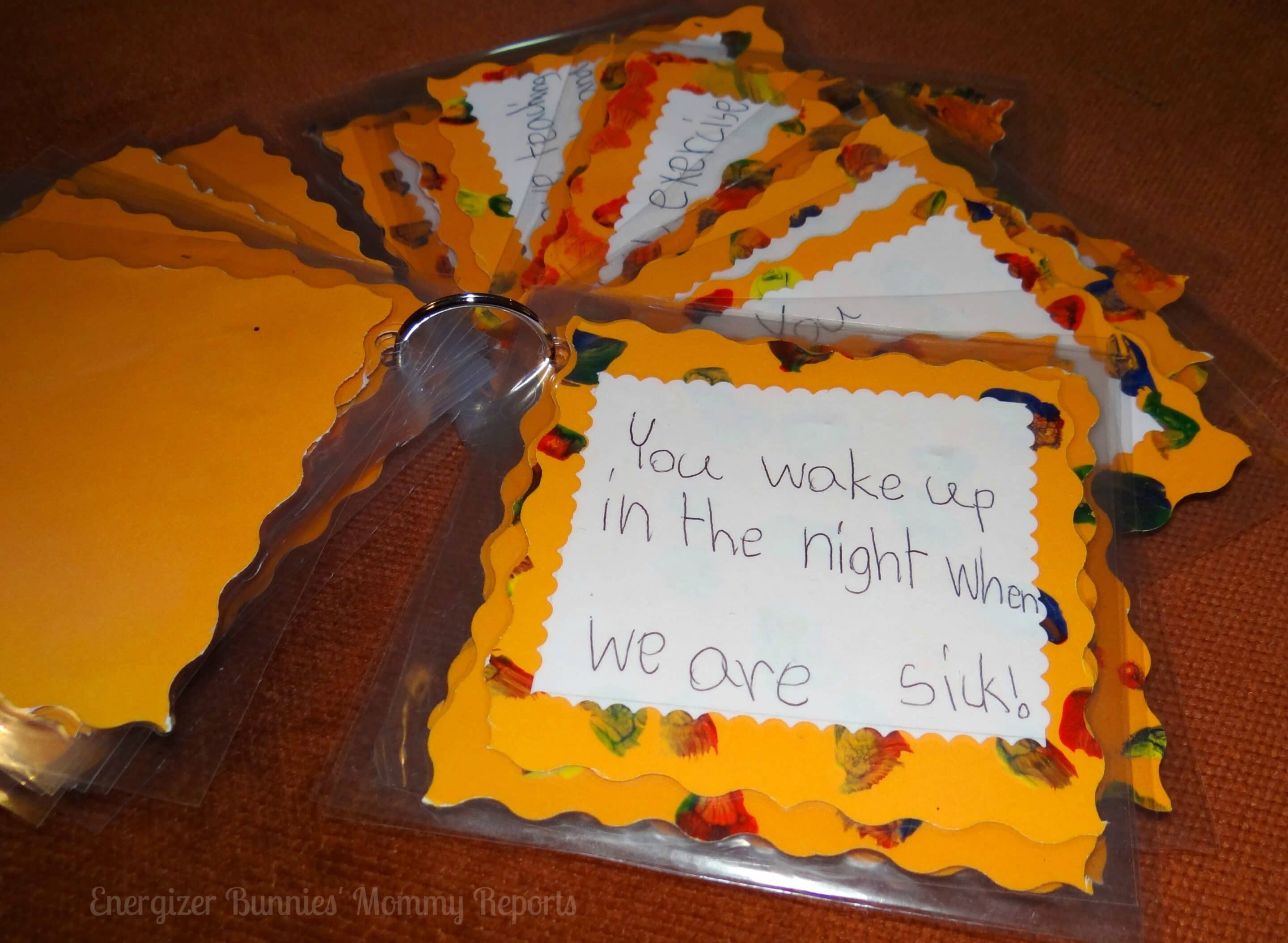 5. Stick each white square on a painted art card stock square.
6. Once done. Arrange the possible number of "LOVE" squares in a laminated sleeve and run them through the Laminator.
(An A4 sized sleeve should hold 4 squares)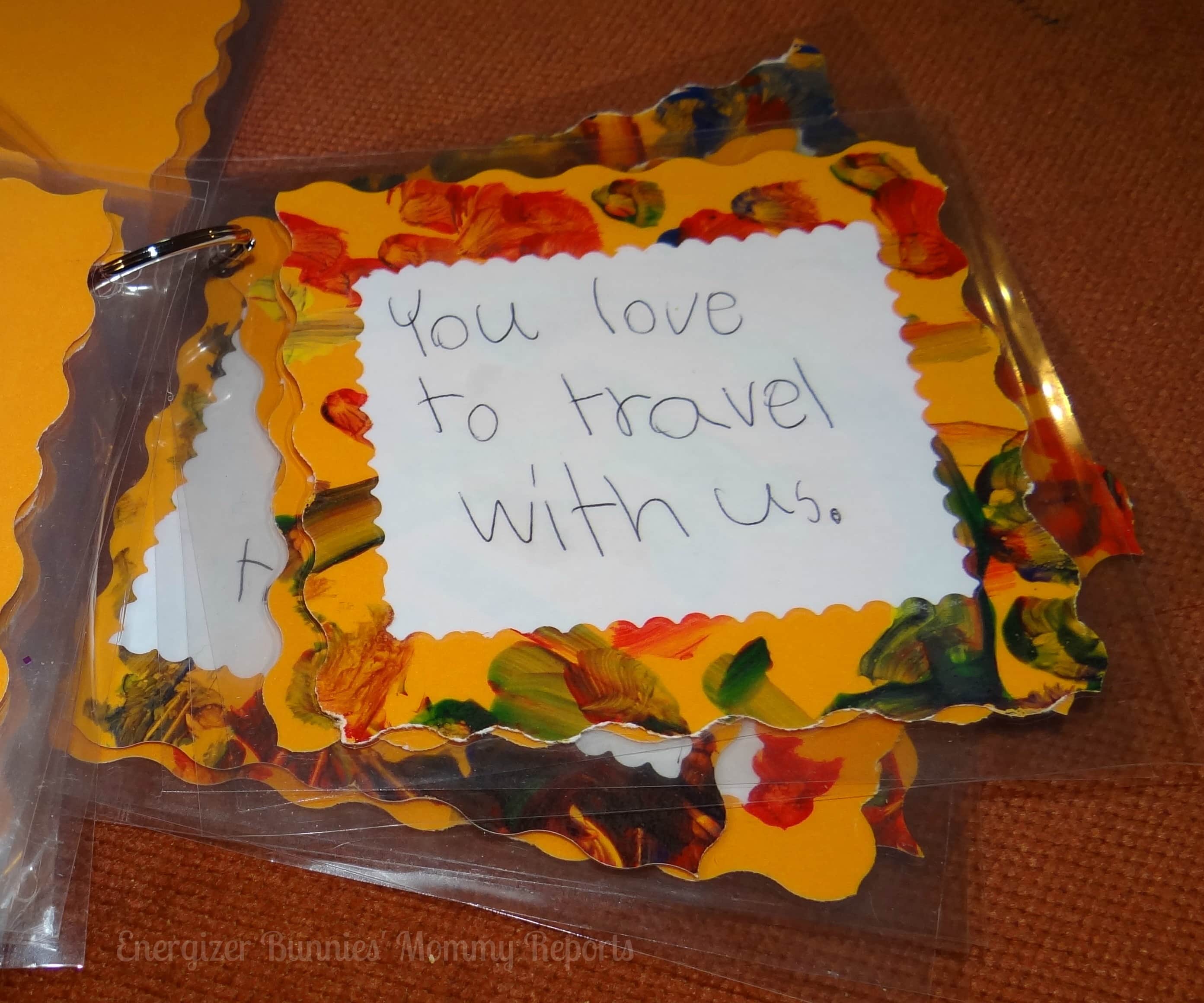 7. Now punch a hole in the upper, left-hand corner of each laminated square.
8. Slide each punched square through the keyring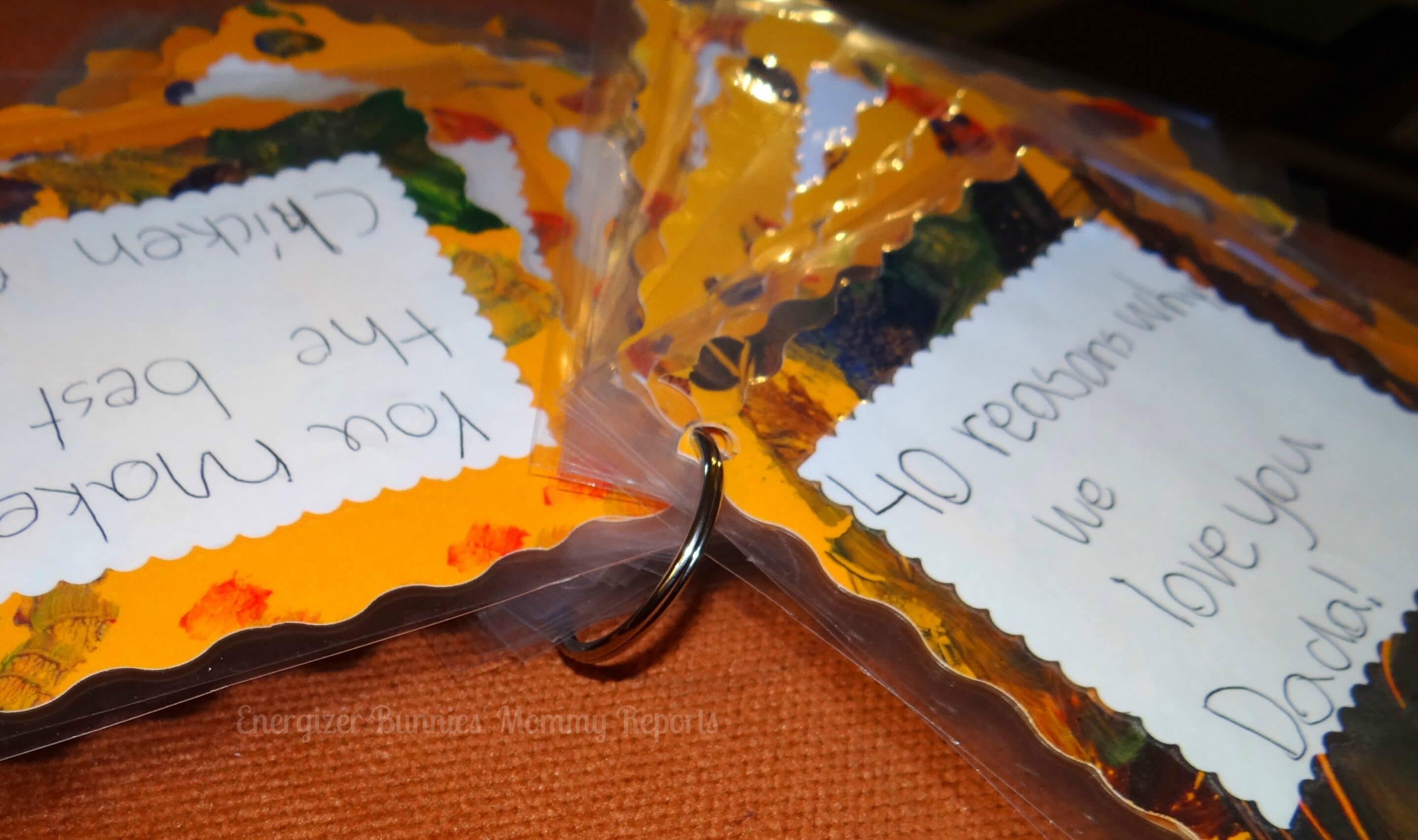 And there you have it.
A gift that can never have a price tag slapped on to it…
it's simply priceless!
The only problem is finding a gift to top this one next year!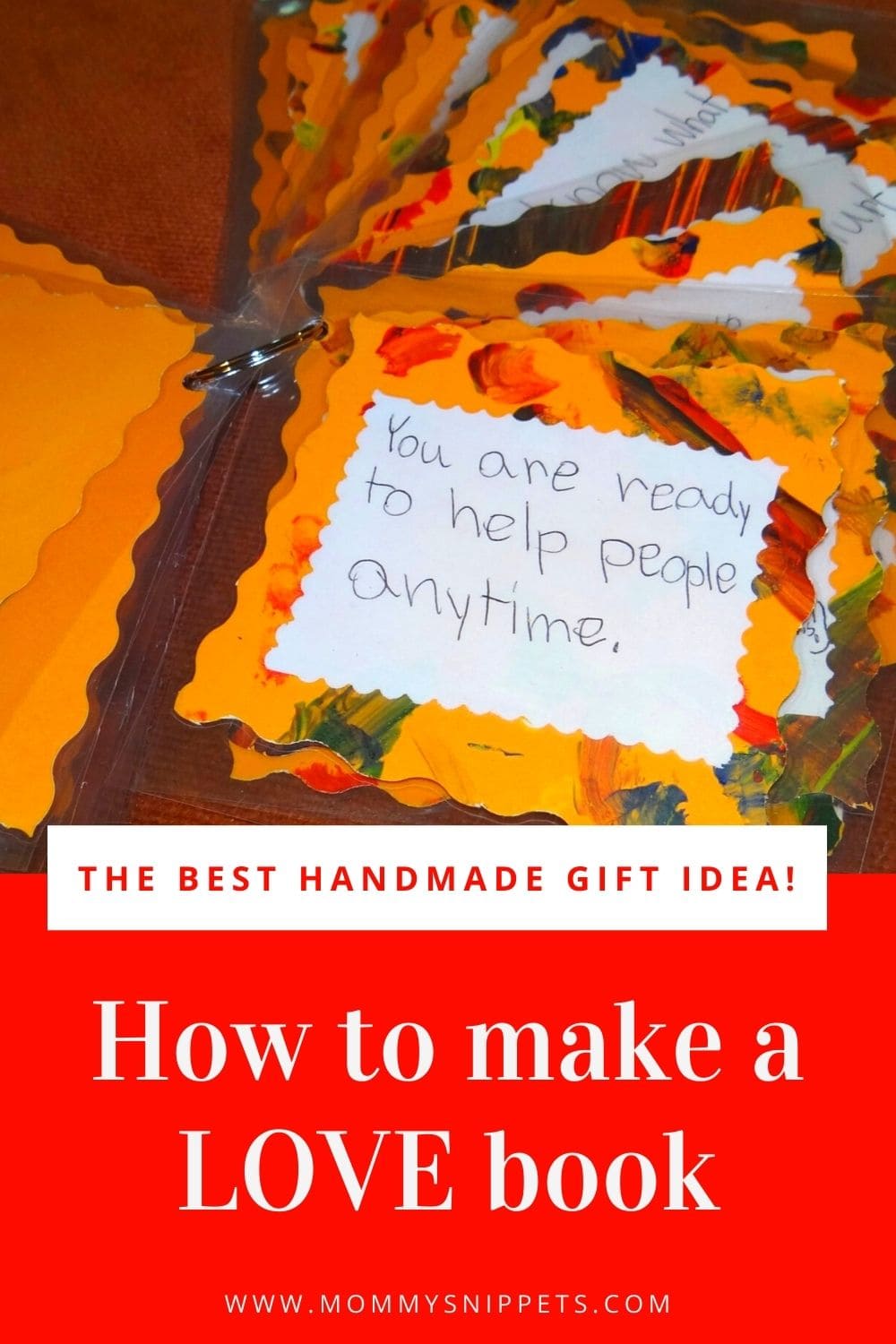 Psst! Teacher's Appreciation Week is the first week of May.
Make your child's teacher an unforgettable Love Book and pair it with this beautiful, handmade pencil holder.
Who do you think will have the honor of receiving your kids' first LOVE book creation?.