– Energizer Bunnies' Mommy Reports received the featured product for evaluation purposes. Regardless, all opinions expressed in this post are still 100% my own.– 
I know people say it's important to walk around every hour, if you have a job that involves sitting in front of the computer/laptop. But nope, once I'm engrossed in a train of thought involving an article I may be typing out, I will not budge till I'm done.
So, yep. That does mean you need I'm glued to my seat for a good long while.
Not good!
I guess that was the reason Hubs insisted we needed to get a decent chair for our "home office".
But who said shopping for an office chair is easy?
So to help those of you who are in the market for a new chair, I've put together a few "keep-in-minds" for when you do go hunt.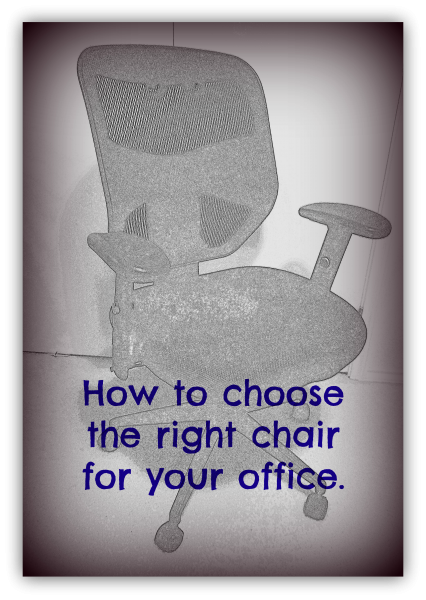 1. Read the reviews but pick a chair based on your needs.
Both Hubs and I suffer from occasional lower back aches especially when we sit on an unsupported chair for long periods of time. So we knew we needed to pick a chair that provided a firm support for our lumbar regions.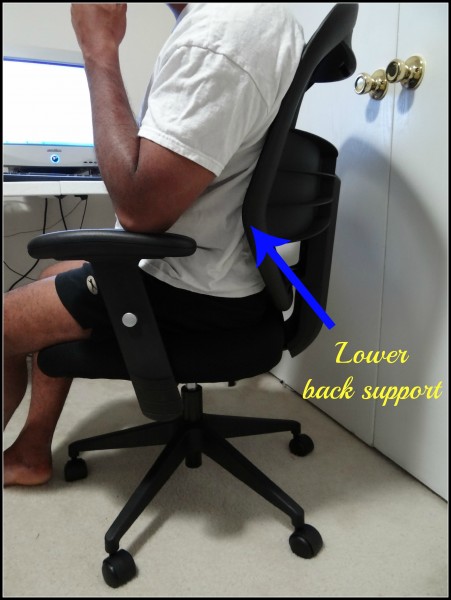 2. Look for a chair that comes with an adjustable height , arm rest adjustment and seat-back inclination.
If you find a chair that provides all three, half your work is done. These three features are important in customizing your sitting experience (yes there is such a thing!) and ensuring your body is comfortable and your frame is well supported as you sit.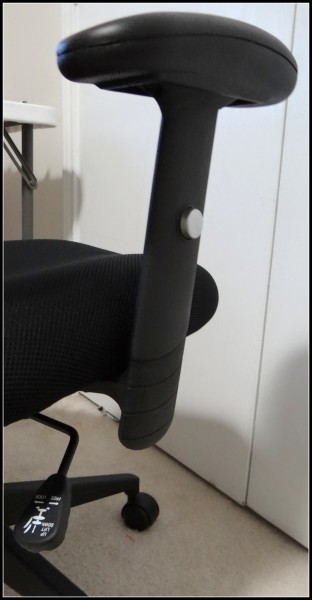 For me the seat-back inclination is a big deal as Hubs prefers a more lounge-back position while working on the computer. I, on the other hand, definitely prefer a more upright, "sit-in-class" kind of position. So with the inclination adjustment feature, it's a win-win for both of us!
3. Find a chair that embraces your back and "seat" generously. 
I've seen several office chairs with narrow backrests and seats.
Honestly?…The broader the better. (Especially if your chair will be a multi-use chair!)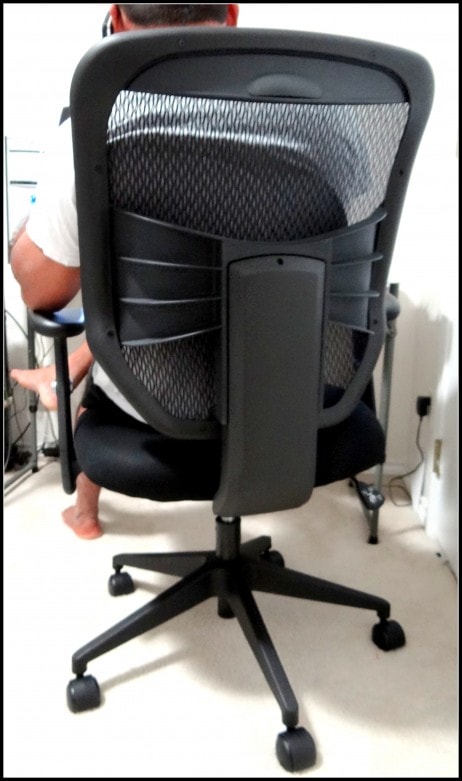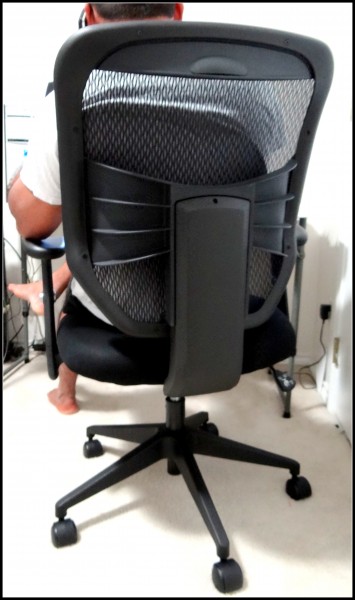 4. Pick a chair with a 360 degree swivel and wheels.
Why?
It just makes mobility, reaching out to grab things from one of the desk and ease of functionality so much easier.
And if you have kids, they will think their home has the coolest ride in the world. (Sigh! Ask my son!!)
5. Don't allow price to stand in the way of your purchase
Now I don't mean you should splurge above your budget but if you see something a little more pricey than what you'd estimated but has all the features you need, go for it.
Thankfully we found a site that offers buyers a variety of executive chair options at slashed down prices!
ReStockIt.com had the Basyx by Hon VL531 Mesh High Back Executive Chair 47% off regular retail price. How could we not sit up and take notice especially since the chair's features include everything Hubs and I were looking for in the right chair for our office?


And though this chair didn't have any reviews attached to it, the features listed helped us make the decision.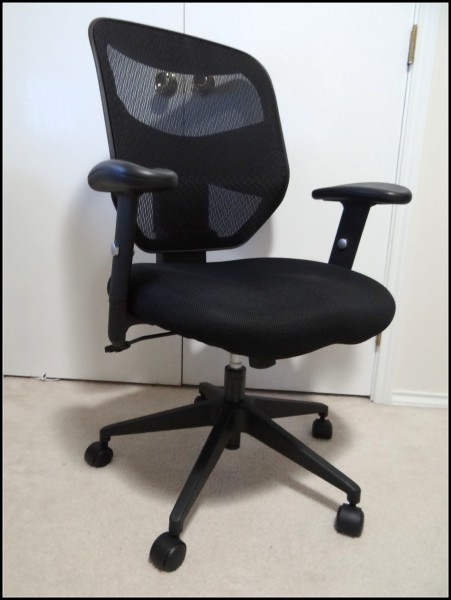 We're yet to regret the decision. The chair is by far the most supportive one we've had!
ReStockIt.com also carries a host of products that are essentials for your business/home office. And best of all, they're priced at lower prices than most retailers.
They also have a fun reward program that works on a point-system. The more points you accumulate the greater your rewards get. (Score!)
So yep, we finally have the chair we've been looking for since…
forever. (Truth!)
What about you?…
Do you have the right chair for your office?