This is a Fashionista Event and a promotional item was provided to me by HomeZada. Hosts for this event are Still Blonde after all these Years and ModlyChic.
Our youngest is now 3 months old and we love her to bits. Spending time watching her every gurgle and smile is priceless and most often than not, most household chores get pushed to the side.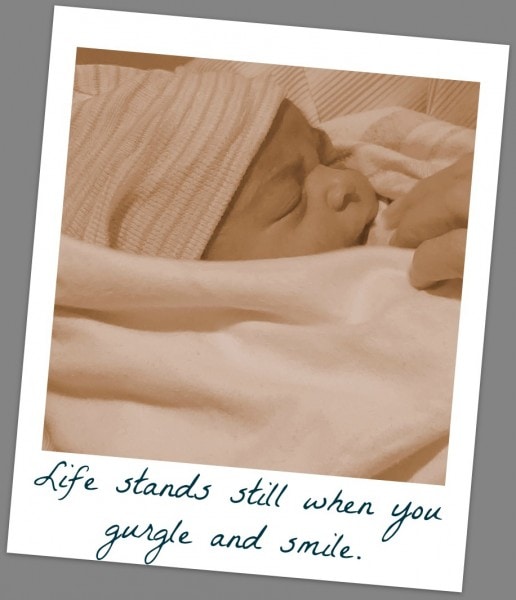 Honestly after her arrival, I've also become a tad bit slack and terribly forgetful too.
So yes, I'm ashamed to admit that I need help…
affordable help!
Relying on HomeZada to mark off household chores!
.
HomeZada is a nifty online management software that helps homeowners organize and manage their home. Now you can choose from two packages: one being 100% free and the other costing an annual billing of $59 or a monthly $5.95 rate.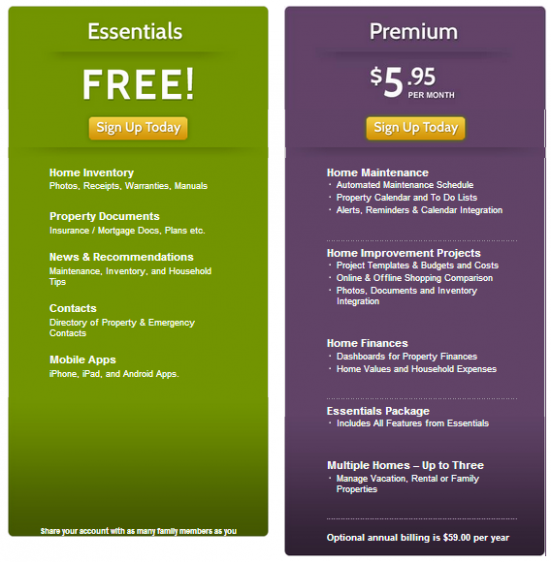 There are several things you can do using HomeZada's software:
Track home projects that you plan to begin or have commenced.
Make a detailed inventory list of your home
List of warranties for appliances and gadgets purchased. (Such a handy record to keep!)
List out purchases made (Something my discipline book-keeping father-in-law always recommends I do. This would help tremendously!)
to name just a few great features. But the one feature I love is the to-do checklist of household chores that need to get done.
Everything's covered from waxing wood furniture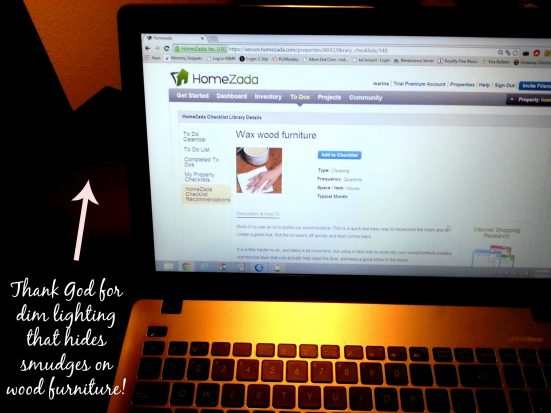 to dusting lamp shades.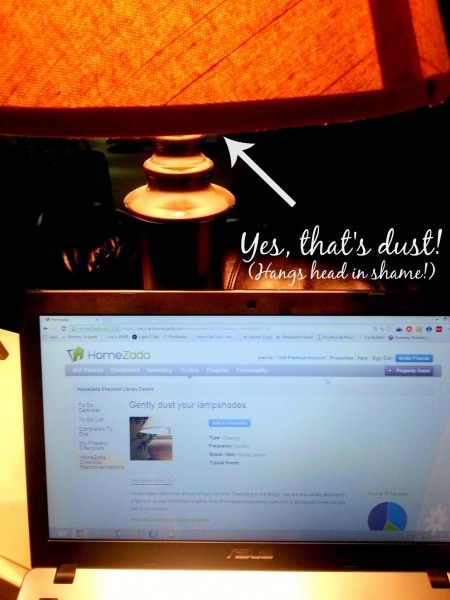 It even tells me how frequently I need to do this and if you do the monthly bill option, you even get alerts to remind you when this needs to be done.
You don't even have to sit parked at your computer to do this. HomeZada even has a smartphone app to make monitoring, tracking and recording possible even while on the go.
So who wouldn't want this handy helper around?
.
Win it!
HomeZada is generously giving away 2 gift packs to 2 winners. Each gift pack includes a $100 Amazon.com Gift Card and a HomeZada annual membership.
/
Visit HomeZada and tell us which feature about Home Zada appeals to you.