So the box office is rocking with Jurassic World and Inside Out being released just a few days apart from each other.
Hubs and Dottie watched Jurassic World and recommended Little Man give this one a skip, so we decided to make DIY Dinosaur Fossils to make him feel better.
These are incredibly easy to make. Have you taken a peek at how these were done yet?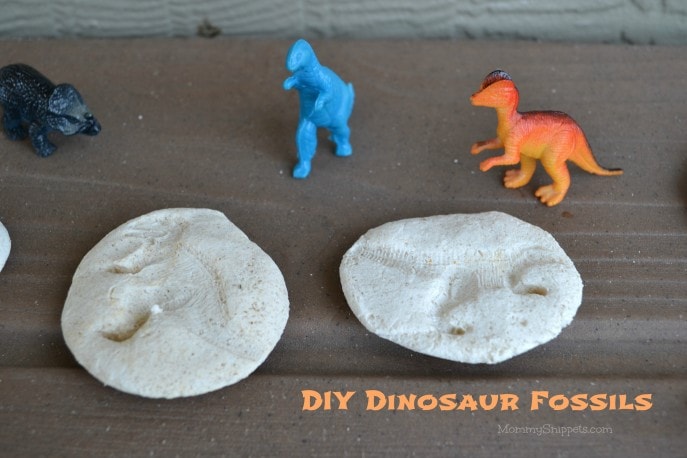 We've made plans to watch Inside Out this week and can't wait. I've heard such great things about this movie so far.
We have two more releases we're waiting to watch this Summer.
One's Max and the other's our favorite yellow bursts of madness- Minions!
To celebrate these wacky characters, Fandango Movieclips, Illumination Entertainment and Universal Pictures have collaborated to bring out mini movies as a lead up to the big release on July 10, 2015.
In the weekly series, "Brian," a brand new Minion character and excited moviegoer, accompanies his sweet-yet-subversive Minion brothers to the movies.  Mayhem ensues in the theater as Brian's unpredictable fellow Minions react to scenes from Universal classics like "Jurassic Park," "Fast Times at Ridgemont High," and "Back to the Future." 
Check out what happens when the Minions watch E.T.
What movie(s) are you looking forward to watching during the Summer?
Tell me what they are and enter for a chance to win one of four $50 Fandango gift cards. (Woohoo!)
Please use the Giveaway Tools form provided below to be eligible for this Mommy Snippets giveaway. 
** If you face any problems while entering this giveaway, please get in touch with me ASAP! **