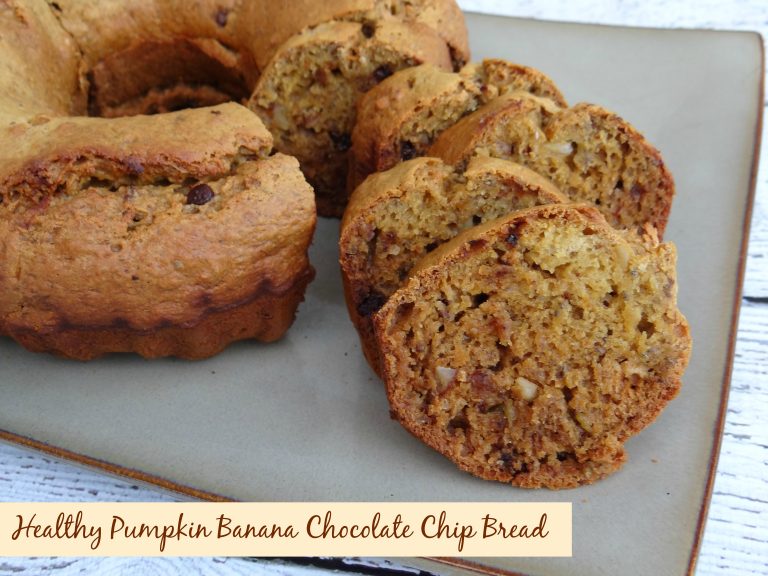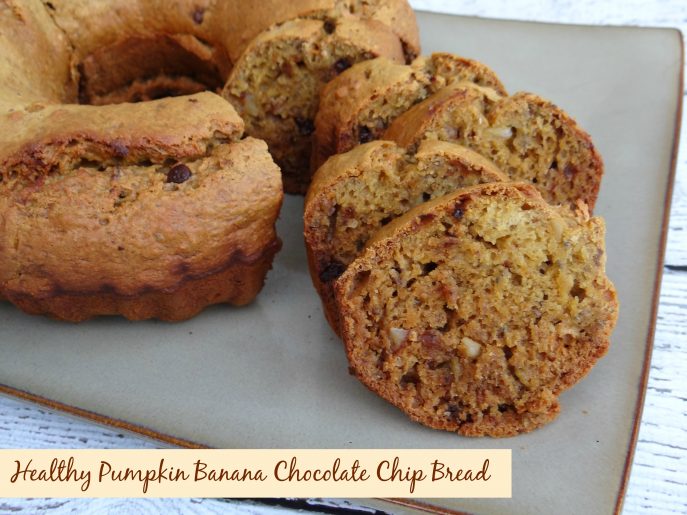 When the kids ask me to bake them a snack, I'm always trying to find ways to make existing recipes healthier. I guess it's so I don't feel as guilty when I serve the same to my family. This past weekend I had 2 overripe bananas sitting on the dining room table. I thought I'd make some banana bread, add some pumpkin puree and for good measure a handful of chocolate chips. On Hubs request, I swapped out the butter for applesauce (yes, it does make the bread denser but healthier), the sugar for honey and added walnuts to complete the mix.
In case you're wondering why I have my bread in a bundt pan, it's simply because it slices easier and the slices are more kid-size friendly!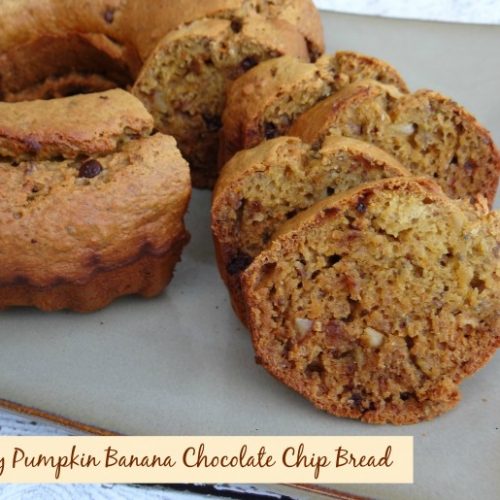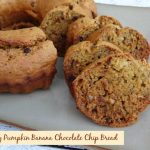 What are your quick snack ideas, when you just don't have time to cook/bake?