As a parent, I find it hard to even comprehend what it would be like to tell your child to walk a lonely, painful path and give his life up for another person.
Would that person be really worth the sacrifice?…
Worth giving my all?
But my Heavenly Father thought so.
He thought I was worth it.
Worth having His Son mocked, whipped, tortured and crucified, just so that I may have a place in Heaven, by His Side.
He did it for me.
Christ gave His ALL…
for me.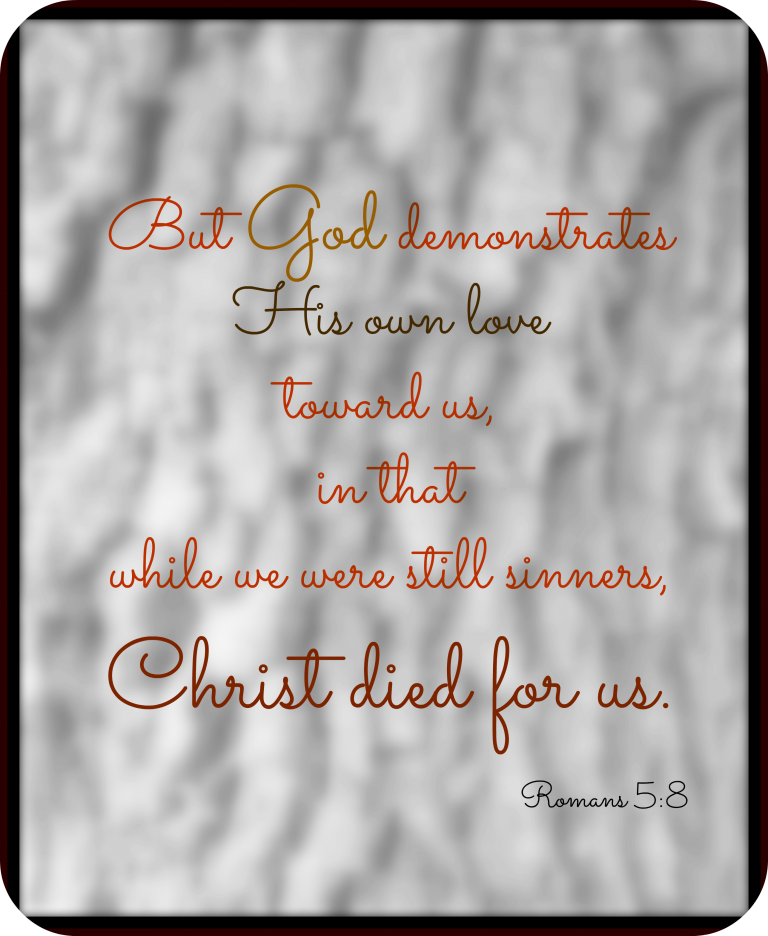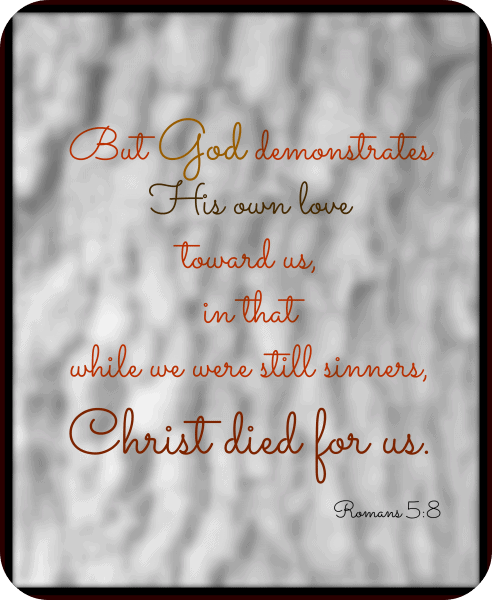 And because He gave His Life for me, I know each time I go up to Him in prayer, He listens.
Because His Blood was shed for me, I know without a shadow of doubt that I can be healed.
Because He was belittled and shamed, I can walk with my head held high.
Because He stripped me of all unrighteousness, my past has been wiped clean.
Because of His Love, I am complete.
Everything I need is provided for in Him and through Him.
And I thank God that His Word says that He is no respecter of persons. (Acts 10:34)
If He did it for me…
He has done it for you too.