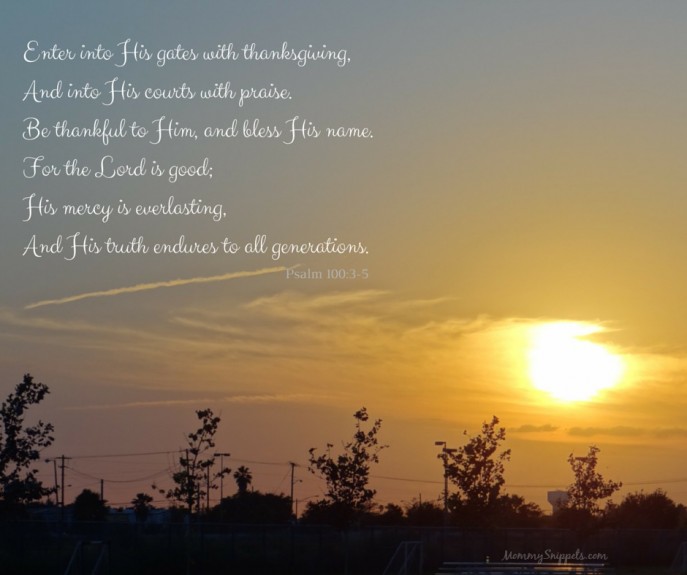 Before the day gets busy, I wanted to stop for a moment to wish you a wonderful Thanksgiving. I pray you will be surrounded by the ones you love. And that you will find joy in thanking God together for the wonderful things He has done in your lives.
Yesterday after my husband got in from work, the 5 of us sat down on our living room floor, in a circle and had a little Thanksgiving pow-wow. We went around the circle sharing what we were thankful for in each person.
It was a simple activity but one that I enjoyed doing. It blessed my heart to hear the kids share what they loved about each other (My favorite was my 4 year old's loud announcement that he was thankful for Mama because she vacuums the carpets. Bwa-ha-ha!) It was also very special when Hubs and I shared what we were thankful for in each other. (Yes amidst giggles, oooooohs and kiss smack noises from my older two!)
Have a peaceful, family-oriented, love filled weekend. And please know that I'm thankful for each and every one of you. Your continued support and love encourages me each day.
Be blessed.