Growing up, I can't think of an occasion that didn't involve the exchange of Hallmark cards. I guess you could say Hallmark was a part of our childhood and now a part of our adulthood too!
I love that it's more than just cards now.
From recordable story books to interactive, plush, Story Buddy toys and Pics n Props kits (remember our Back to School Pics n Props kit?) to ornaments… the Hallmark stamp is on them all!
Hallmark makes Christmas festivities memorable.
This Christmas include Hallmark in your celebrations.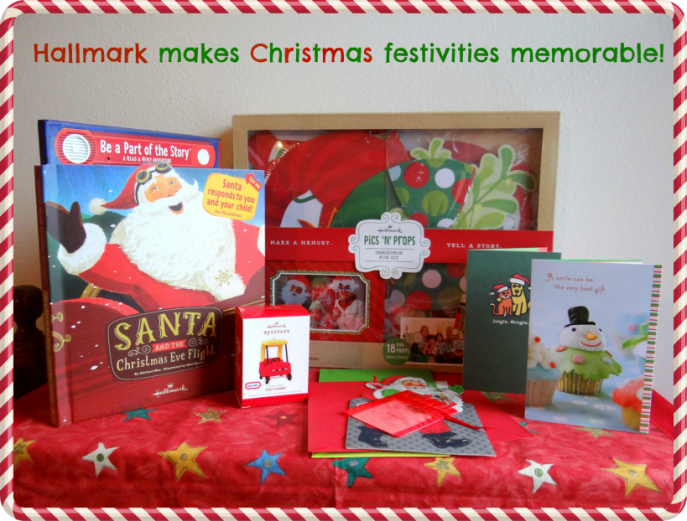 This year's Christmas line includes greeting cards to suit every person you know, gift card holder cards, over 350 keepsake Christmas ornaments (isn't that Little Tikes ornament cute?), popular Christmas books that allow loved ones to record a personalized message for the young reader (this year's featured book is titled  Santa and the Christmas Eve Flight Be a Part of the Story. Your child will listen to Santa pipe in during parts of the story and take an imaginary, fun Christmas Eve trip around the world.)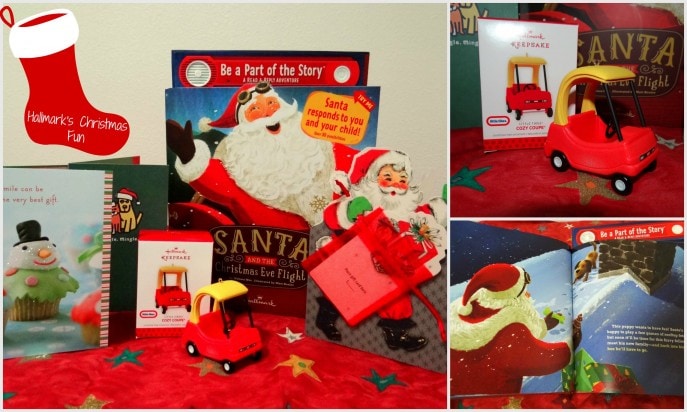 But the product that our family loves, loves, loves to bits is the Pics n Props Christmas kit. (Oh my goodness, such fun!) With just this one kit you can have lots of fun with family and friends that visit during the Christmas season. You can transform a corner of your home into a mini photo booth, or take wacky Christmas photos in front of the tree. (and later print and save them in the included Christmas album) 
You can see how much fun my 7 year old and I had while Dad and the little man were out doing a few errands!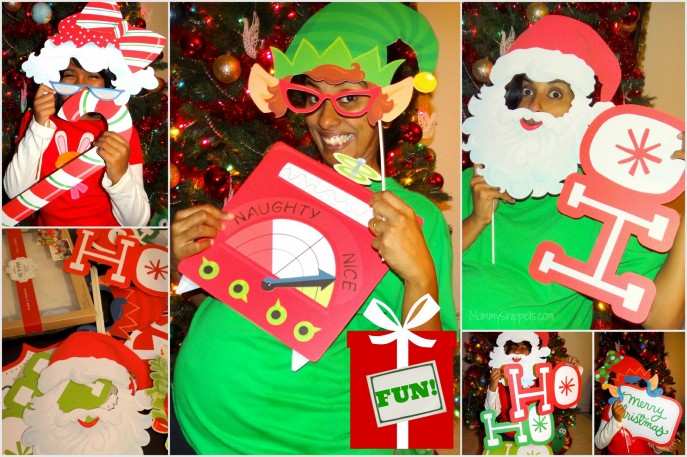 And no that big belly does not comprise of a pillow stuffed into my shirt… that's my baby bump!
This is definitely a fun way to make some hilarious memories with loved ones. (Thanks Hallmark!)
Win it!
 .
One of my readers will win their very own Hallmark Christmas Pics 'n' Props Kit and a pack of new Christmas greeting cards
Use the Rafflecopter form provided below (or click the Rafflecopter Giveaway link) to enter the Mommy Snippets giveaway. Entries not recorded in the same will be disqualified.
** If you face any problems while entering this giveaway, please get in touch with me ASAP! ** .