July has been officially designated National Park and Recreation Month , And 2012's theme is Get Wild … oh yeah!
The underlying message is to get your kids off those couches. And get them to breathe in fresh air, run, jump, kick and play in the gorgeous outdoors. Not only are they encouraged to get active outdoors… but also appreciate the beauty of nature and the environment they're in.
My Family Gets Wild!
My kids love the local park and unfortunately Texas summers can get to be quite unkind. As a result, we wait till the sun goes down, to hit our local Parks.
Bunny girl loves the swings while Bunny Boo, fearless as ever, loves clambering onto those huge slides. Both my little monkeys also enjoy giving me frights with their acrobatic maneuvers on the jungle gym!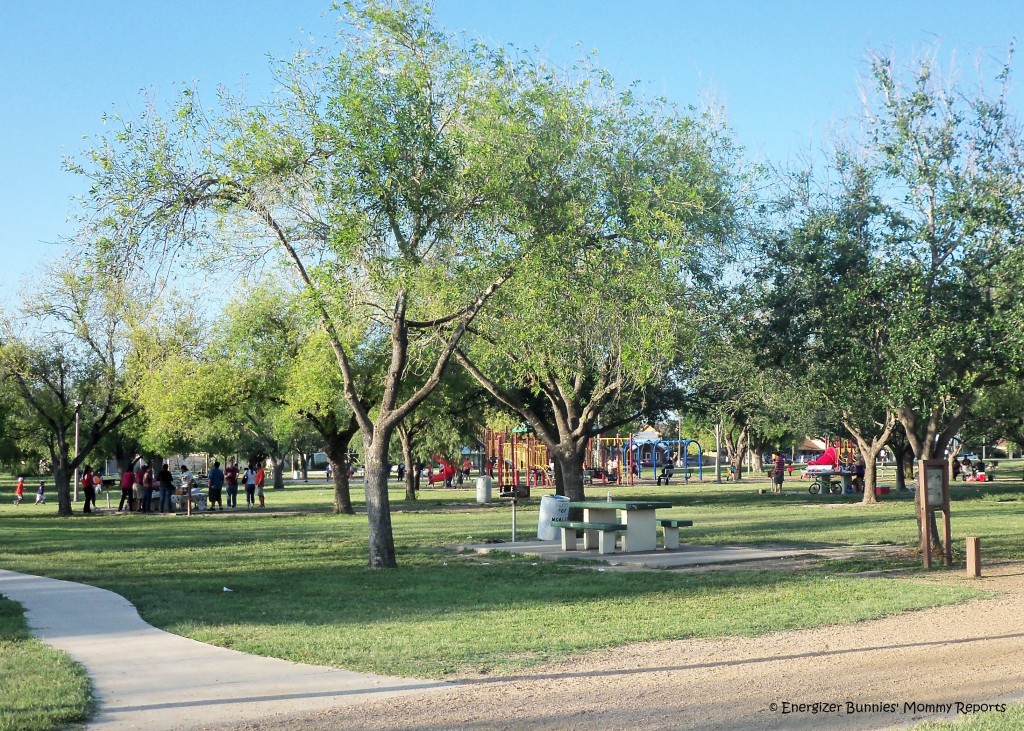 Something else we enjoy doing at our park is to take casual family strolls. Hubs and I try to keep up a brisk step while the kids ride on  their scooters beside us.
I've also noticed more and more families are opting to do birthday parties at the park. Not only is this a very affordable option but the kids have a blast. If you can't cool off at a local Splash Park, considering carrying water squirters to cool off and have mad but excitingly fun chases around your local park!
I Wanna Get Wild Too!
I'm just glad my family loves to Get Wild outdoors. Sure it's hot outside but atleast we're staying active and fit!
.
Does your family have a favorite outdoor activity y'all like to do together?