I've had friends rave drool about our local  Genghis Grill stop.
And after reading more about the "Build Your Own Bowl" concept, I can't wait for the weekend to get here!

.
Building…building…
.
When you choose to dine at Genghis Grill,you're basically choosing to order a Mongolian Stir-Fry dish that your tummy really wants…
from start to finish!
You choose what all goes into your bowl and right in front of your very eyes, it's cooked and served to your table, steaming hot!
.

.
And no the options are not limited…
Protein choices include calamari, crab, scallops, shrimp and ofcourse the regulars- beef, chicken, turkey, pork and sausage.
Seasonings can be a mix of the 12 options available.
Veggies…ooh you can go to town with the options! (Pineapples, snap peas, chestnuts, squash, stir-fr mixes)
Sauce options may need guided choice decisions from the Stir-Fry Chef in charge (unfamiliar territory for many of us)
Starch picks, include noodles, tortillas and rice
((Slurp!))
Hungry?
Before you hop off to check with Hubs or the Wifey on when you can take the family out for a Mongolian treat, sign up for a
free Khan's Club account.
The benefit?
Promotional updates and the icing on the cake garnish on top of the stir-fry bowl…
a free bowl on your birthday!!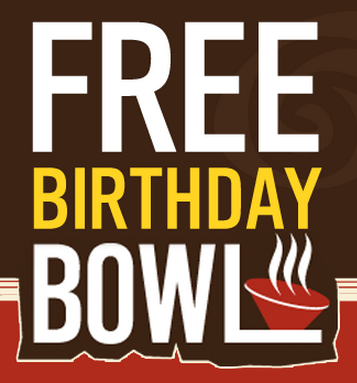 Yum!!
So, tell me…
What
would
go into your "Dream" Bowl if you sneaked out for a quick Genghis Grill treat this weekend?
 .
.
* For more buzz…like Genghis Grill on Facebook. *
.