This year my youngest will celebrate her first Christmas. I can't wait to capture the expression on her face when we first turn on the Christmas tree lights. Nor can I wait to see her reaction to find colorful boxes under the tree. (She loves paper and boxes!)
While she's too young to truly enjoy the season, I do want her to have a few first Christmas goodies to treasure when she grows older.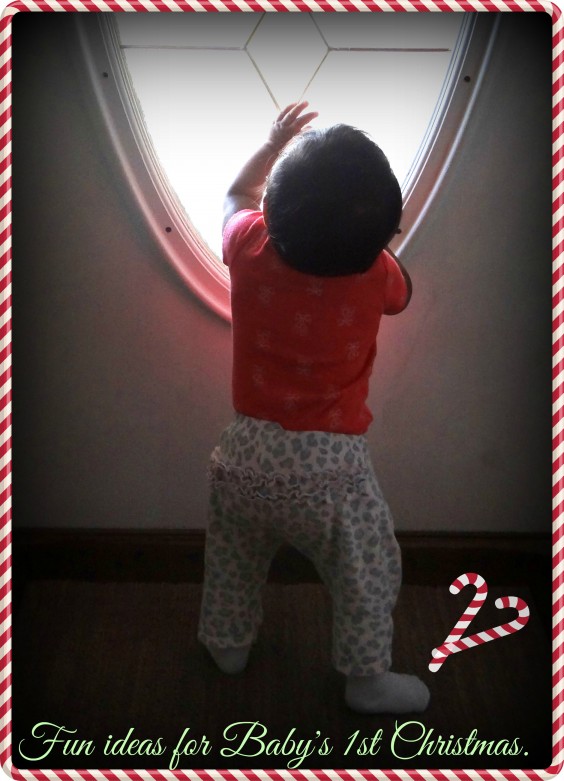 Fun ideas for Baby's 1st Christmas.
In today's day and age you can find so many ways to preserve the memory of a special 1st occasion. And honestly it can be overkill at times.
I, personally, prefer to opt for practical yet special ways to commemorate my daughter's first Christmas and at the same time ensure I don't spend a whole lot on something that can be used just once.
1. Find a special Christmas outfit and fun festive tees to wear through the season.
2. Have a family friend take Christmas photographs of your family, preferably outdoors, to commemorate your little one's first Christmas (Definitely a more affordable option if you have a good camera and a friend who knows how to use it right!)
3. If you're looking to pickup a new set of feeding bottles, consider the Tommee Tippee's limited edition Gingerbread Collection to add to the festive additions for your little one.
4. Mark down dates for the Festival of Lights in your area or take your little one to Christmas events that aren't too loud or overwhelming. Remember the key is to gently introduce him/her to all the sparkly lights and sounds slowly if you want your child to enjoy it all.
5. If you aren't too shy, get some tinsel and decorate your child's stroller handle and sides to add that extra touch of festivity!
There's so much you can do to make your baby's 1st Christmas special and no, you don't have to spend a pretty amount to make it one that's memorable.