With the holiday season just a few weeks away, Walmart has been hosting several Holiday Toyland events across the U.S.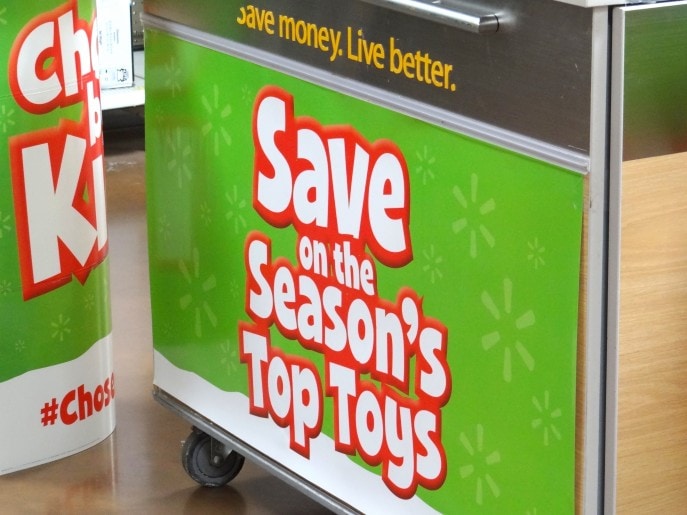 The featured toys have been chosen by kids as their choice for the Season's top toys. And to help Mom and Dad out, Walmart has been pricing these toys at more affordable prices. If you aren't too sure about the toy you've seen online, head into one of the hosting stores on the weekend and look out for the #ChosenByKids stand set up somewhere in the store. (Ours was set up close to the toy aisles.) These booths should have a few toys from the Holiday list out on display for your child to play with the same.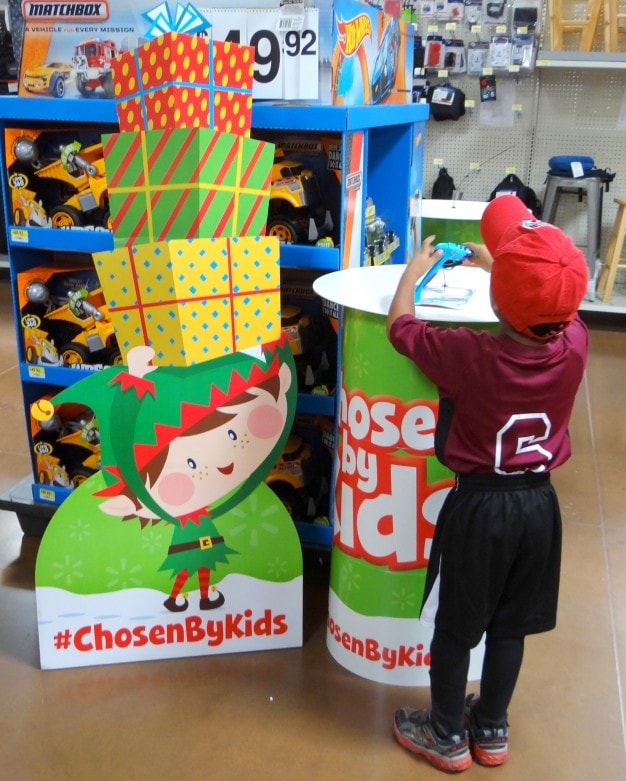 One toy my 4 year old thinks is fun, fun, fun and a must-check-out, is the Fisher-Price Little People Skyway that is on a $10 rollback at all Walmart stores.
For the price plus considering Fisher-Price never disappoints with their toy offerings…
and that the toy does not involve any electronic play or batteries whatsoever, I second his opinion!

Zip and zoom with the Fisher-Price Little People Skyway
The Little People Skyway requires quite a bit of adult assembly to set up the ramps and use the included screws to fix parts of the set together to ensure nothing falls apart during play. It took us over half an hour to set everything up but once done, I did appreciate the wisdom behind using all those screws as my 8 month old loves to check out big brother's toys and give them a little push to test them out!
Standing at over 3 feet tall, the sturdy Skyway comes with two Little People drivers. (Koby and Tessa)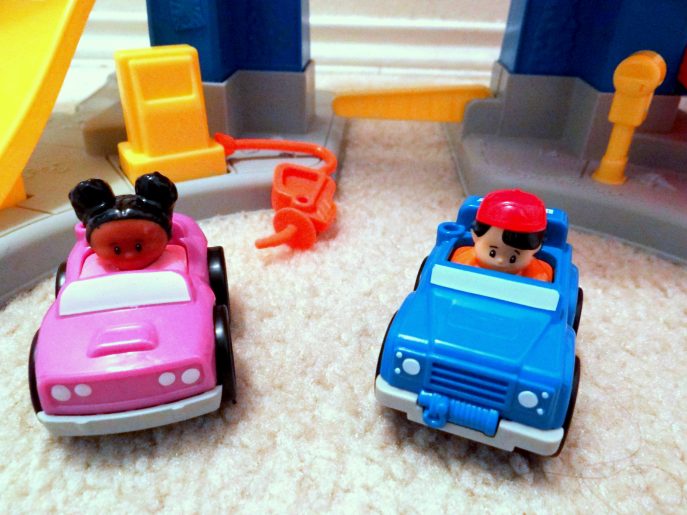 You can purchase additional Little People drivers to use for the set but I personally think these two suffice.
The Skyway starts off at one point but then winds and loops with twists and turns so your child never really knows which one of three destination points his/her car will land at.
The Skyway includes a traffic signal that can change colors, a crane, a stop sign, a parking sign and a gas pump. This encourages the young player to think up some imaginative play in between all the zipping and zooming down the ramps.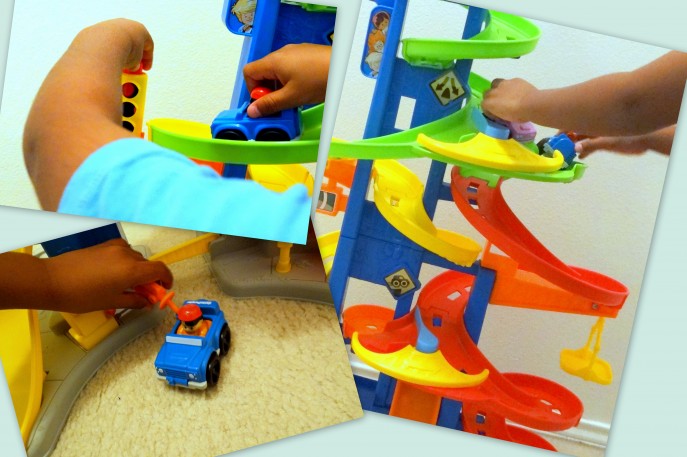 The set is said to be best suited for children between the ages of 1 1/2 to 5 but honestly I really don't think this has any age limits. My 8 year old enjoyed playing alongside her brother with the same and yes, Mama and baby joined in the fun after a while!
 Does your child have a certain toy on his/her wish list?