My family lives in jeans!
I have three pairs of jeans. (And if you aren't too comfy with graphic descriptions, you just may need to skip the remainder of this paragraph as I describe how each fits! )
One's a snug fit, the other's comfortable but the lack of tummy cover causes me to hide bulges with longer tops and the third is way too snug around my growing rear.
They're great pairs but not the optimal fits!
While shopping for Lee jeans on their site, I honestly discounted that I could actually find my perfect fit with the Fit Finder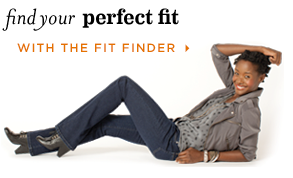 but decided to give it a shot anyways.
Finding the right fit…
.
Both Hubs and I did laugh that we needed custom jeans. The countless number of shopping trips we've taken independently and together has always resulted in us moaning about the same things.
For Hubs, if the jeans sit comfortably on the waist, they're generally too long in length. If perfect in length, the waist is generally too tight or way too loose.
For me, they're either too baggy or too bulge-centric and tight.
So yes, we decided to order the Relaxed Fit Tapered Leg Jeans in Dark Quartz for Hubs and the Classic Fit Nell Skinny Bootcut Jeans using the Fit Finder and oh my, we're now believers!
We have found our perfect fits!
You should have seen the look of pure joy on Hubs' face when he tried on his pair.
Finally a pair that is the right length, sits snugly around his waist and is comfortable to live in all day!
Watching him flaunt his pair, I knew there was a strong possibility my pair would be just as great. But who knows till you try it on right?
And ah…
.
PERFECT!
My pair has actually been styled in such a way that my flabby tum stays compactly inconspicuous and the boot-cut flare throws off attention on any other unnecessary bulges.
Oh and did I mention my rear pockets have a cute sparkle design on the same?
Did you know Lee carries more than just jeans?
I didn't!
So I was surprised to find this super cute Denim Jacket.
This is a comfy fit and though I wear a medium , it does drape a little loose.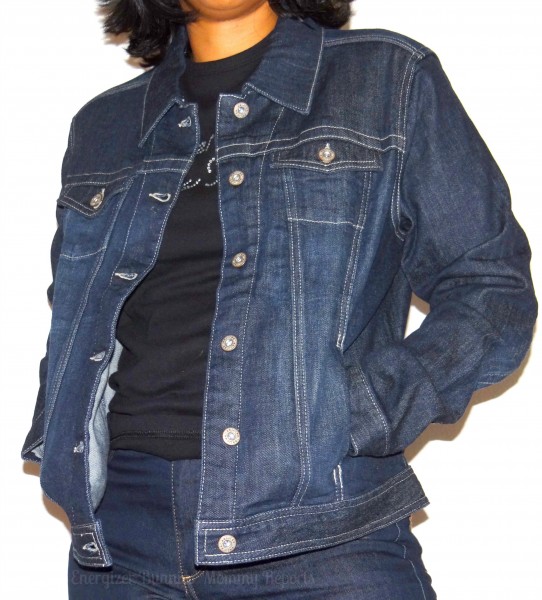 .
(But am I complaining? Nope! It's too cute to say the least!!)
And Hubs was thrilled to find a comfy pair of cotton cargo shorts in black, perfect for a casual evening out with friends or a day out for the Company's Picnic.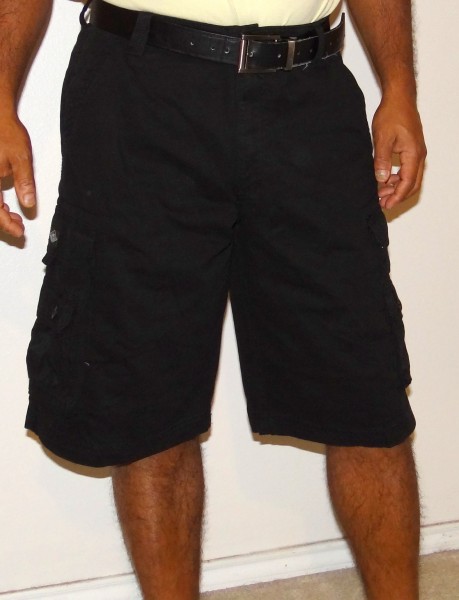 3 reasons why I believe we're brand new Lee jeans loyalists!
As spanking new Lee customers I have to say the experience has converted us to possible loyalists, for 3 reasons…
1. Ease in ordering off the site in sizes perfect for our body shapes.
2. Affordability in price when it comes to shopping for jeans. (Those clearance prices are pretty sweet!)
3. The ability to choose from a variety of colors. (Hubs is a strong dark denim wash color lover!)
And did I mention they accept Paypal? (If you're a blogger, you'd agree this is a big plus!!).
I think I'm going to buy a new pair of black pants from the site and use the 15% off coupon to score myself a deal!
So tell me…
Do you have a jeans style preference? If so, what is it?
(I'm a boot-cut kinda gal!)