The Better Chip provided me with product and/or compensation for this post, however the opinions I shared are my own.
World Cup fever has struck and when the games get intense, nobody wants to budge.
So to tide over those hunger pangs, it won't hurt you to keep an assortment of The Better Chip munchies around!
(I love mixing up these non GMO, gluten free, vegan friendly, chips. With fun choices like Beet, Spinach & Kale, Fresh Corn, Chipotle and Jalapenos, who wants to choose just one?)
Before the games start, get your Slow Cooker Chicken Tortilla Rice going.
While that goodness is cooking, whip up some fiery salsa, grab some chips and enjoy the game on a satisfied stomach!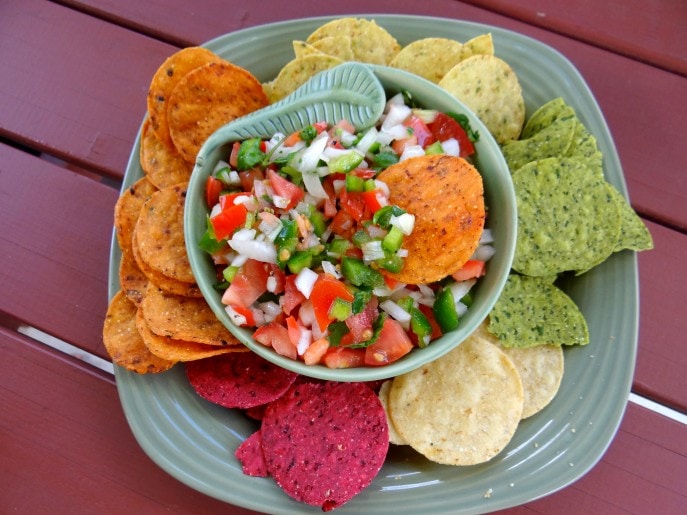 I have a fresh, spicy salsa recipe I love to use when I know I'm serving corn based chips or even alongside tortillas and a BBQ platter.
With the jalapenos, green peppers and freshly ground pepper thrown in for good measure, I call it my…
Fiery Salsa
!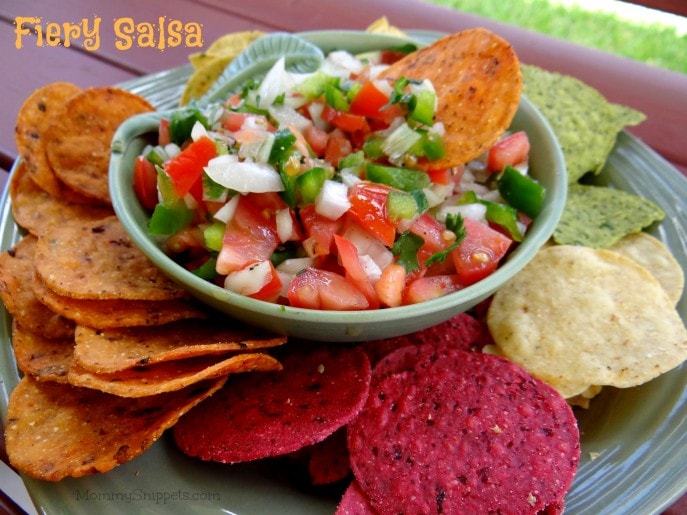 Here's what you need…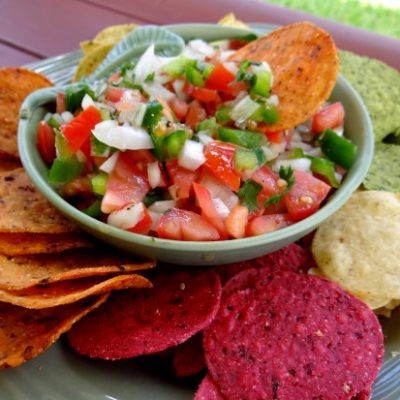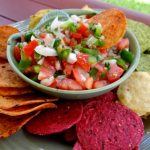 .
Do you like salsa? Which The Better Chip tortilla chip flavor would you like to try?
 Invitation: Come join The Better Chip Insiders program to gain access to exclusive offers and prizes. Sign up for free over here:  http://bit.ly/1hj8pbb