How to make a festive Calm Down travel bottle for kids
This post contains editorial samples and/or affiliate links to products I recommend. While this adds no additional cost to you, I will earn a small commission on any sales made.
With the holidays right around the corner, I'm sure road trips to spend Christmas with grandparents or spend time at a fun winter resort may be on the cards.
If you have young children you will know "Are we there yet?" starts 20 minutes into the 23 hour long drive.
So here's a travel tip…
to help the kids settle down for the long drive, play instrumental music and pass each of the kids a Calm Down travel bottle to enjoy.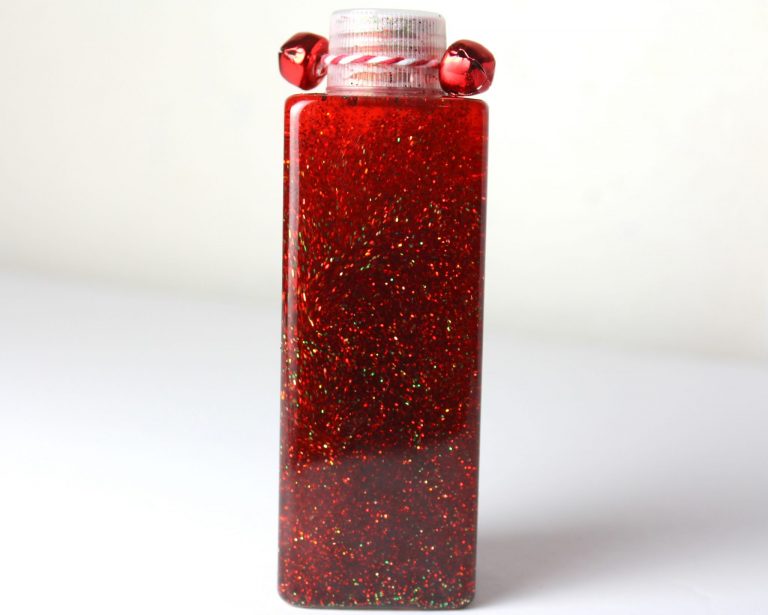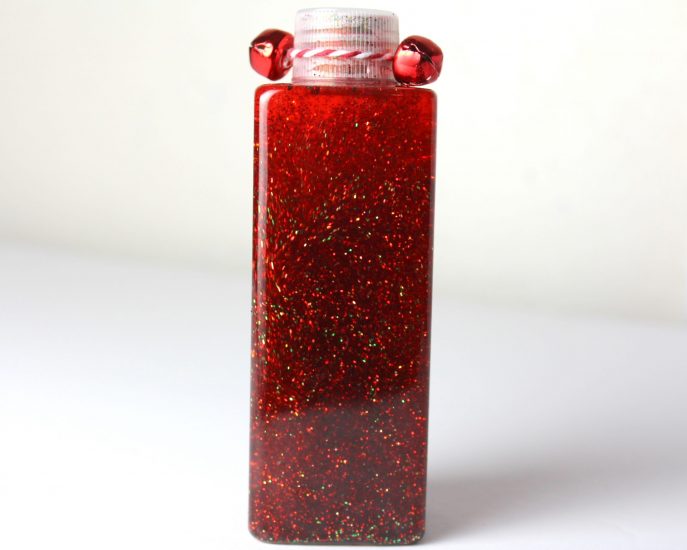 How to make a festive Calm Down travel bottle for kids
Allow each child to make their own travel bottle. That way they get to pick their favorite glitter color combinations and how much glitter of each they want in their bottles.
Materials required:
1 travel bottle (plastic)
Boiling water to fill the bottle
Glitter glue or clear glue
Glitter (Christmas colors- red, green, gold)
Red food coloring
2 mini jingle bells
Yarn to tie the bells to the lid
Hot glue
Scissors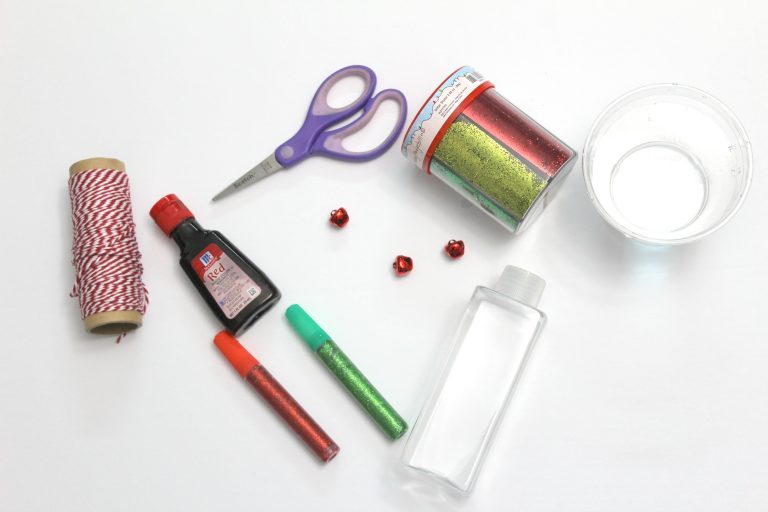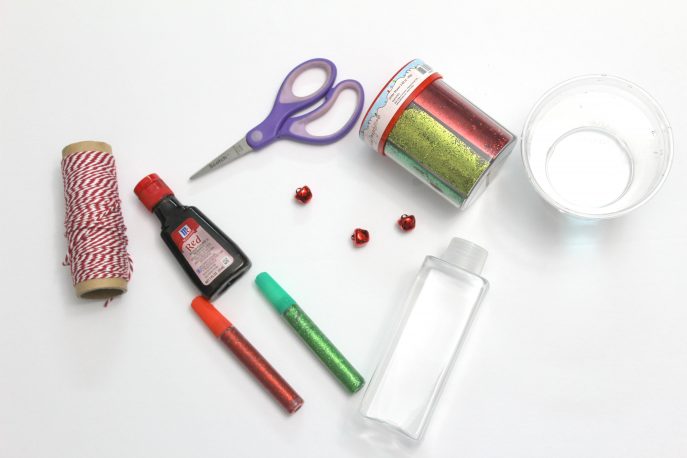 1. Fill a travel sized plastic bottle (got mine at Hobby Lobby) with boiling water. (Helps melt the glitter glue/ clear glue)
2. Add a drop or two of red food coloring (you could do green, as an alternative, if preferred)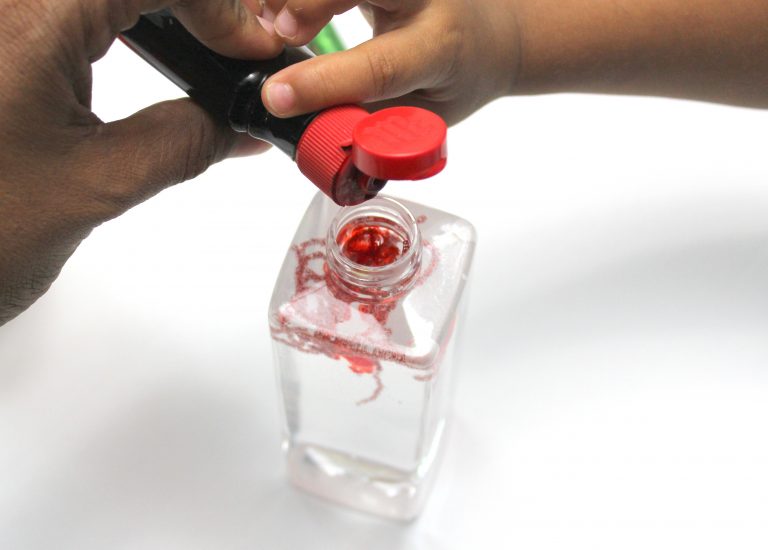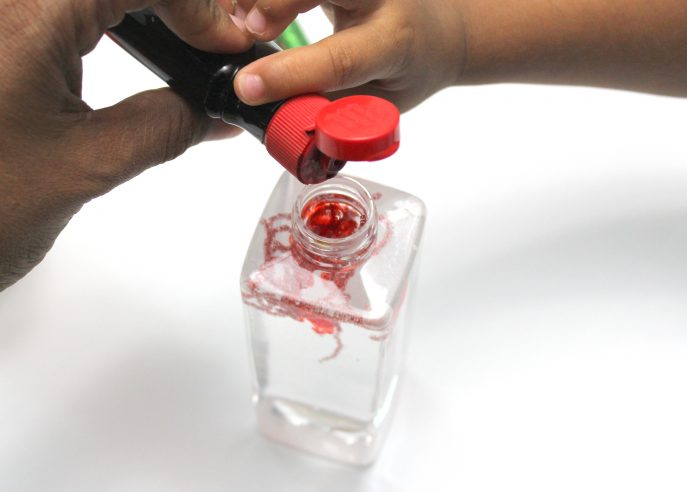 3. Add to this the clear glue or glitter glue. (4-5 generous squirts should be good)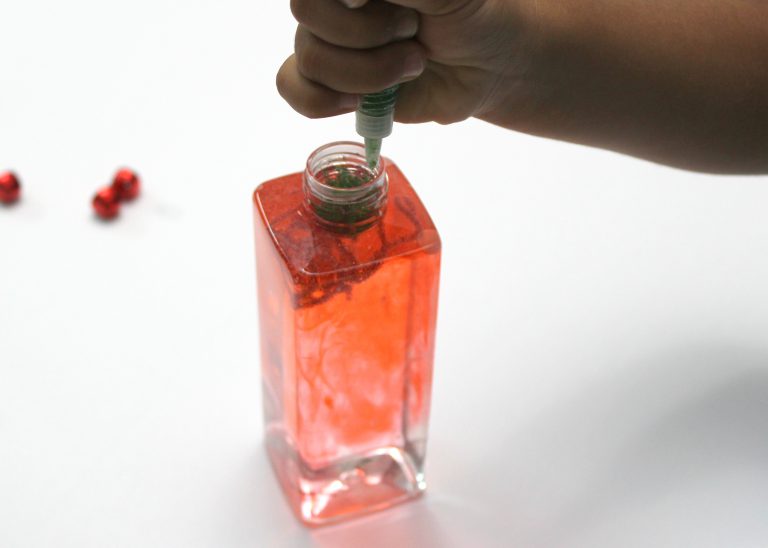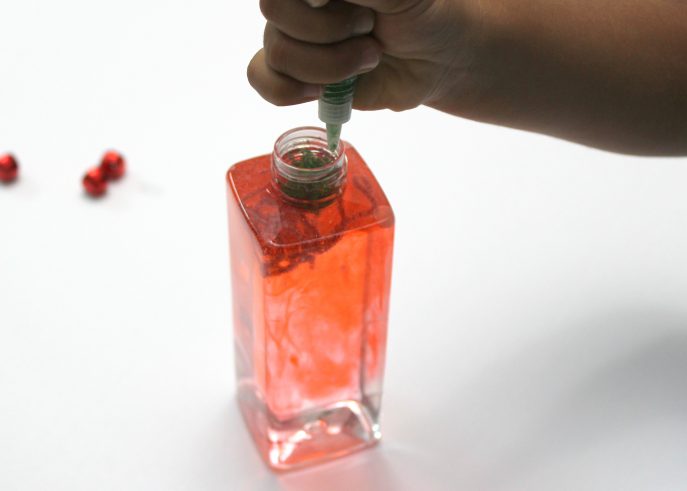 4. Now the fun part, adding the glitter. There are no fixed measurements when it comes to pouring in the glitter. The more glitter the better! Just make sure you add in a little at a time and stir with a long wooden skewer or something that fits through the mouth of the bottle. This will avoid the glitter from clumping.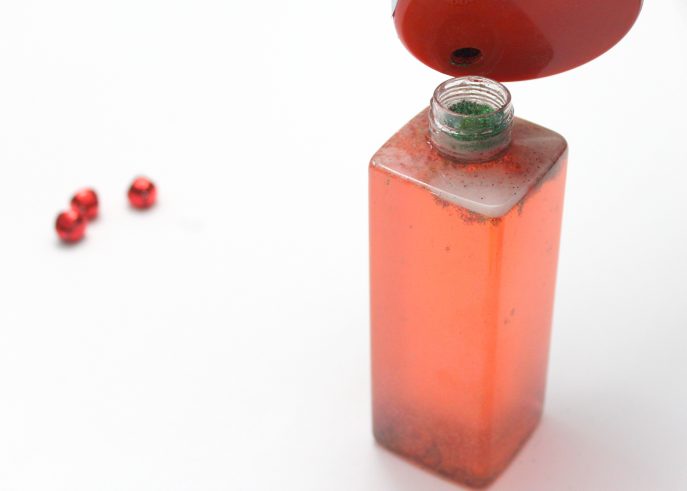 5. Once done, hot glue the cap onto the bottle. The last thing you want, on your road trip, is glittered water all over the back seat!
6. To add an additional festive touch to the bottles, thread two mini jingle bells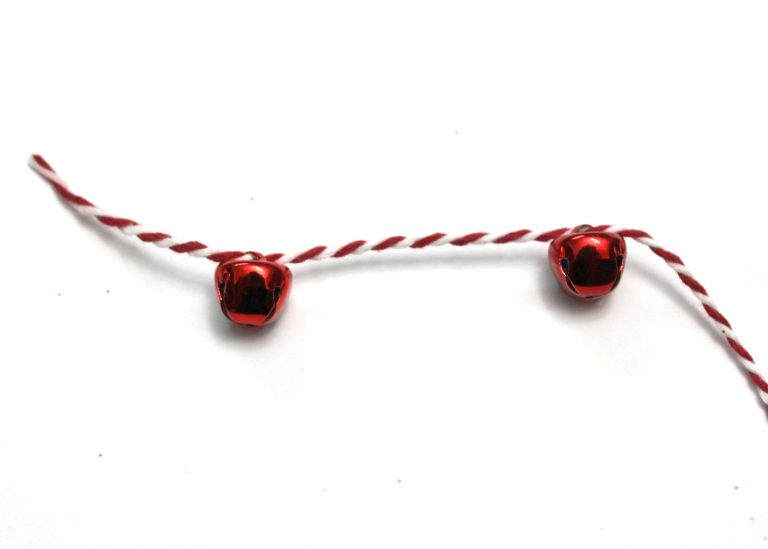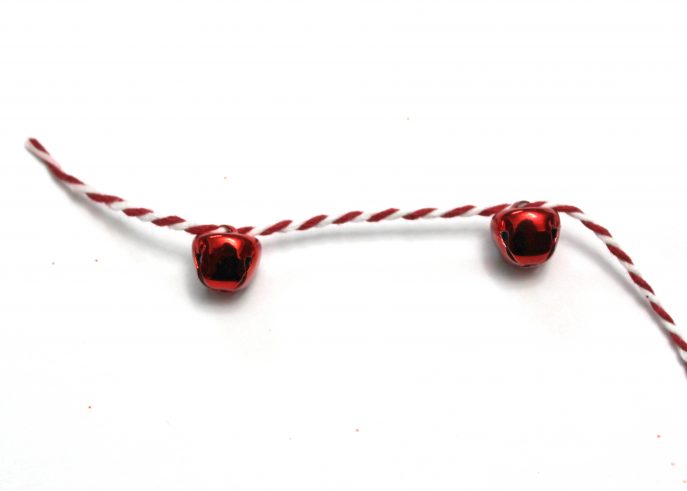 and tie the yarn around the bottle cap. Once you're sure the yarn is secure with knots, cut off the additional yarn ends.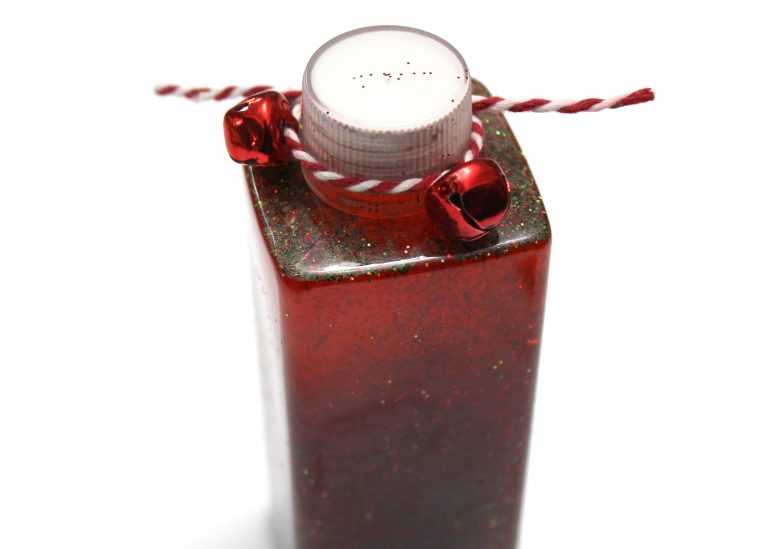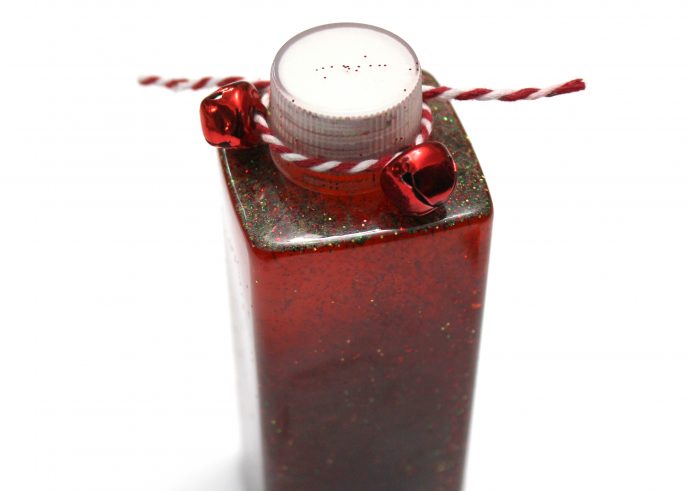 Isn't that pretty?
You can also get your child to add festive sequins into the same but personally, the glitter alone is so pretty.
Now wasn't that easy?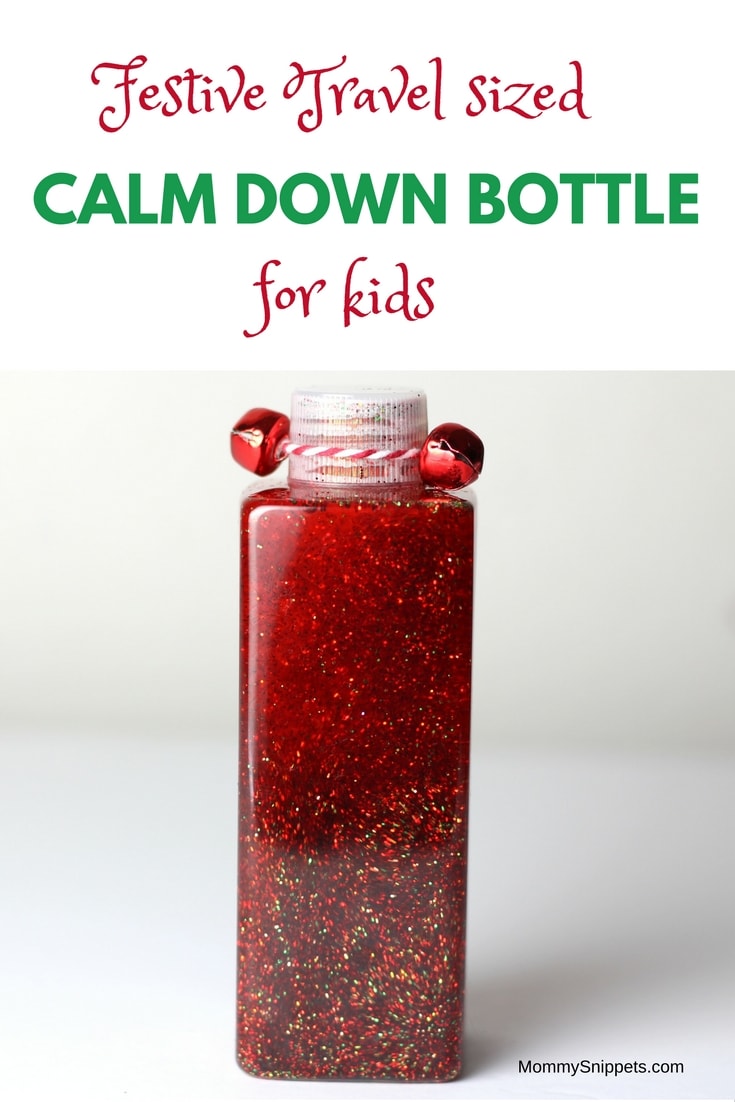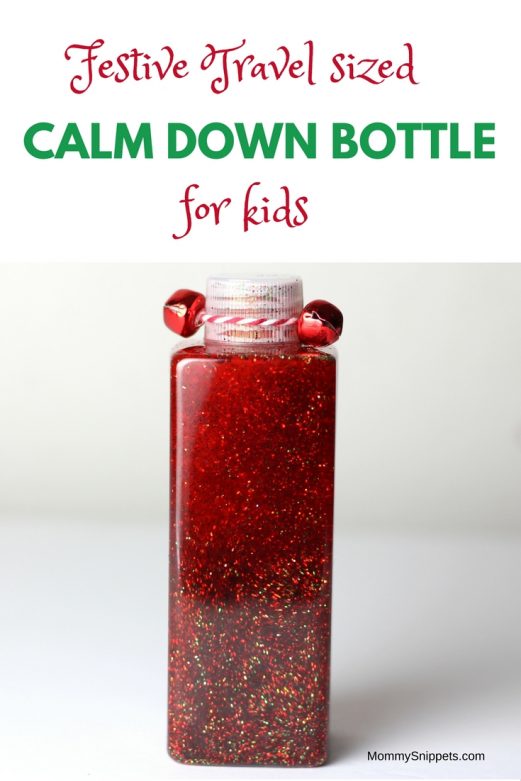 I'd love to hear from you. Hop over to chat with me on Facebook and/or Twitter