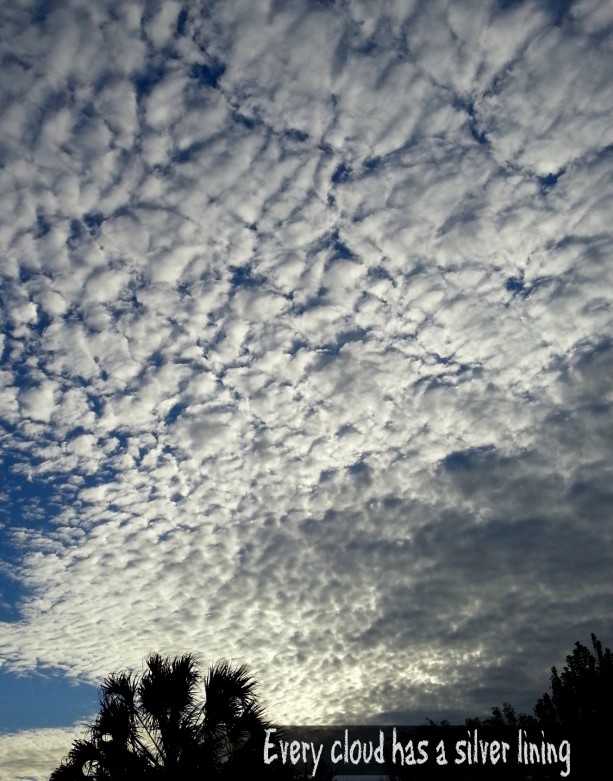 In the end it's how we look at things right?
A verse from the Bible that always encourages me is one from Romans 8:28–
And we know that all things work together for good to those who love God, to those who are the called according to His Purpose.
Life doesn't always go as planned but when you know that God has His Hand on it, your perspective changes.
Be blessed in knowing that your cloud does have a silver lining.