Ever since we did our Christmas "Bless It Forward" initiative last year, I've had our local home for abused children heavy on my heart.
Early this summer, we stopped by the Home with a few donations.
We learned that the team was putting together a Back to School Drive. The idea behind the Drive is to allow children, under the Protection Program, to go to school with brand new school supplies. Not hand-me-downs.
I knew right then, that my family needed to be a part of this. Not just because we'd find some awesome Back to School deals through the summer. But because we've been teaching our kids the importance of giving back.
In today's very materialistic setting, it's so important!
And as if tailor-made for this purpose, we were introduced to Champions for Kids...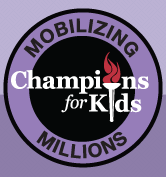 a fantastic beyond fantastic Program created  to improve the lives of children in our communities.
The Inspiration:
The Simple Service Projects set up under this banner, encourage the ordinary man to bless the life of a child in a practical, yet impacting way.
This month's project to kick off Back to School season is perfect…Elmer's Bag It Forward.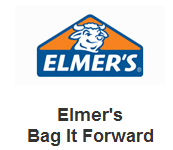 Where everyone is encouraged to create an Elmer's Bag It Forward event for one's neighborhood or office. Invite each person to bring new school supplies to support a local classroom or school, with the hope of mobilizing 20 million people by 2020!
Perfect!
To put together our  #BagItForward supplies, we chose to shop at Walmart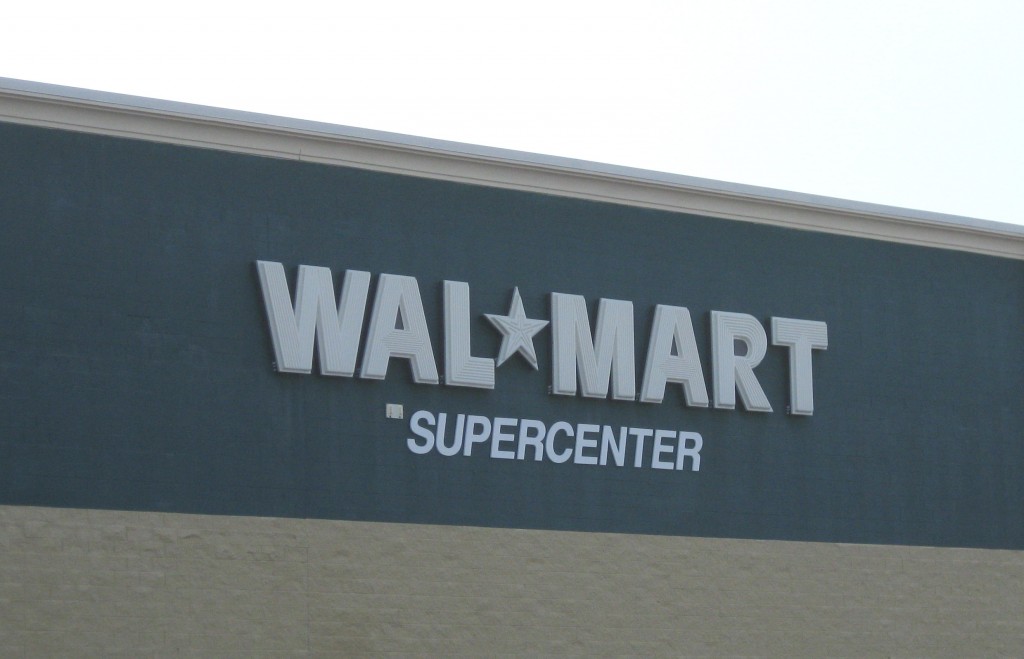 for two reasons…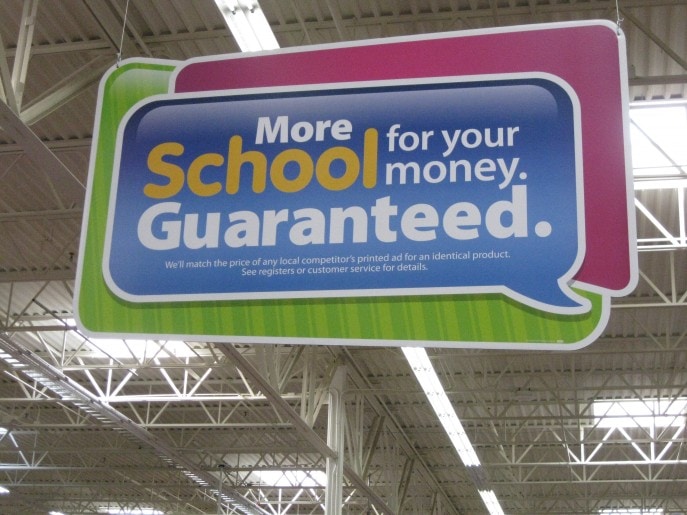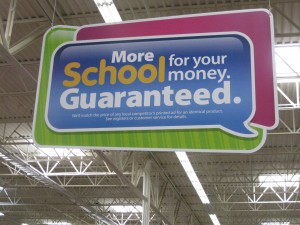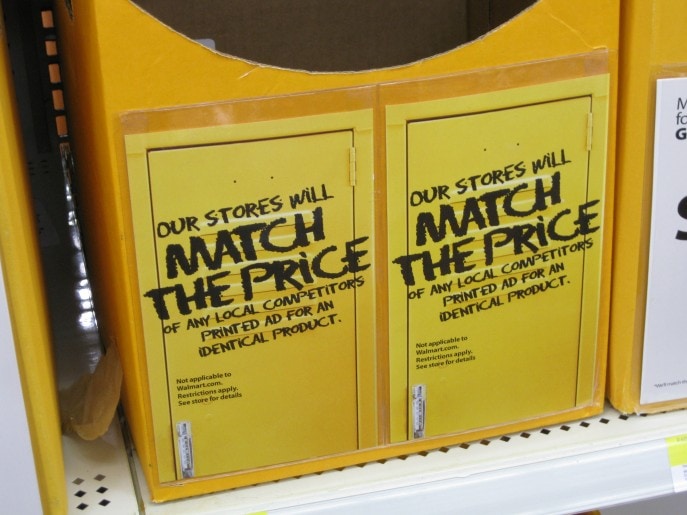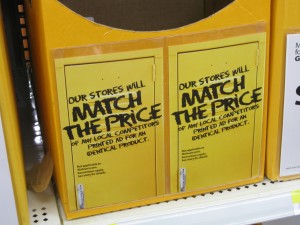 Justified!
Lets get shopping!
With my soon to be 1st grader in tow, we decided we'd shop for school supplies for a child who would be starting 1st grade.
Thankfully we didn't need to pull up from memory the things of her list. The Elmer's School Supply List Carousel, as we entered the store, helped!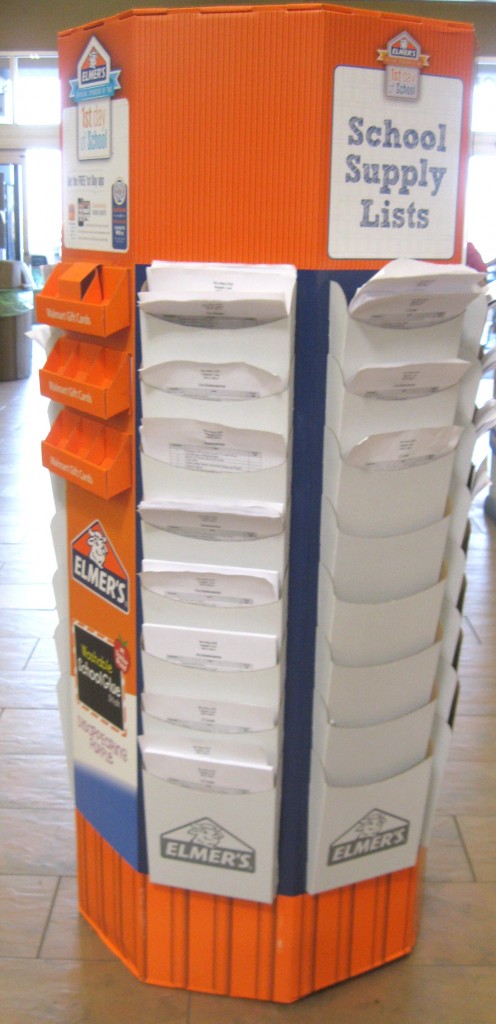 The first thing on our list was Elmer's glue bottles. For 50 cents a piece, these apparently sold like hot cakes.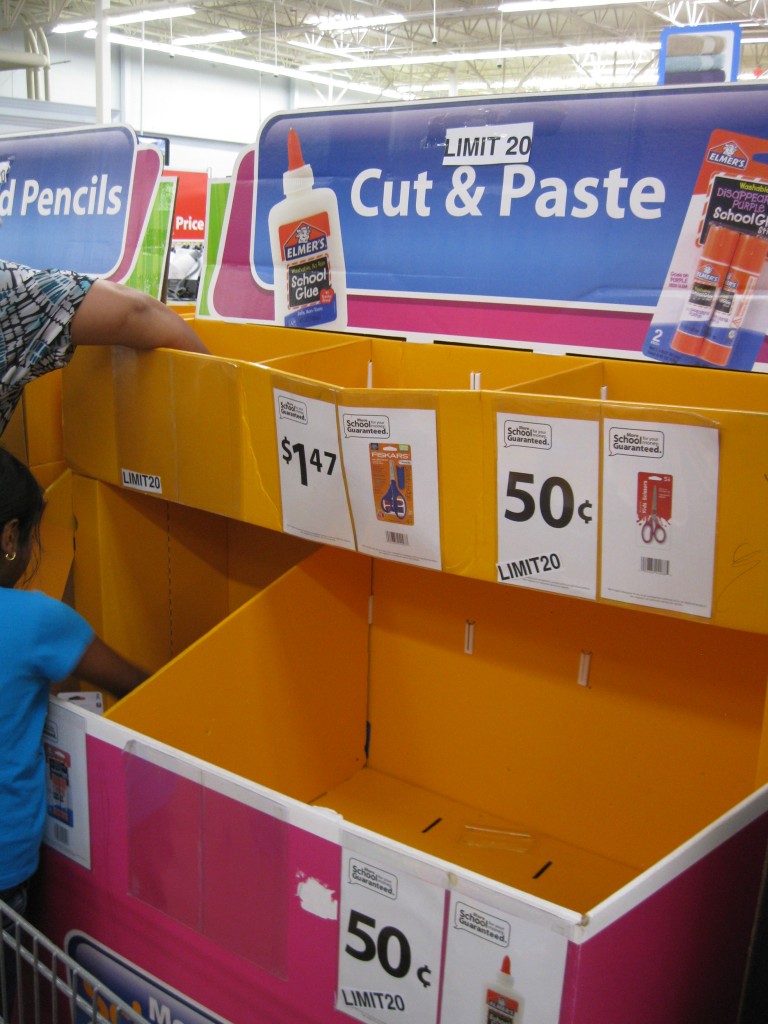 We fortunately found a lone ranger on a shelf way in the back with the regular stationery. And yes we made sure we grabbed that before anyone else did!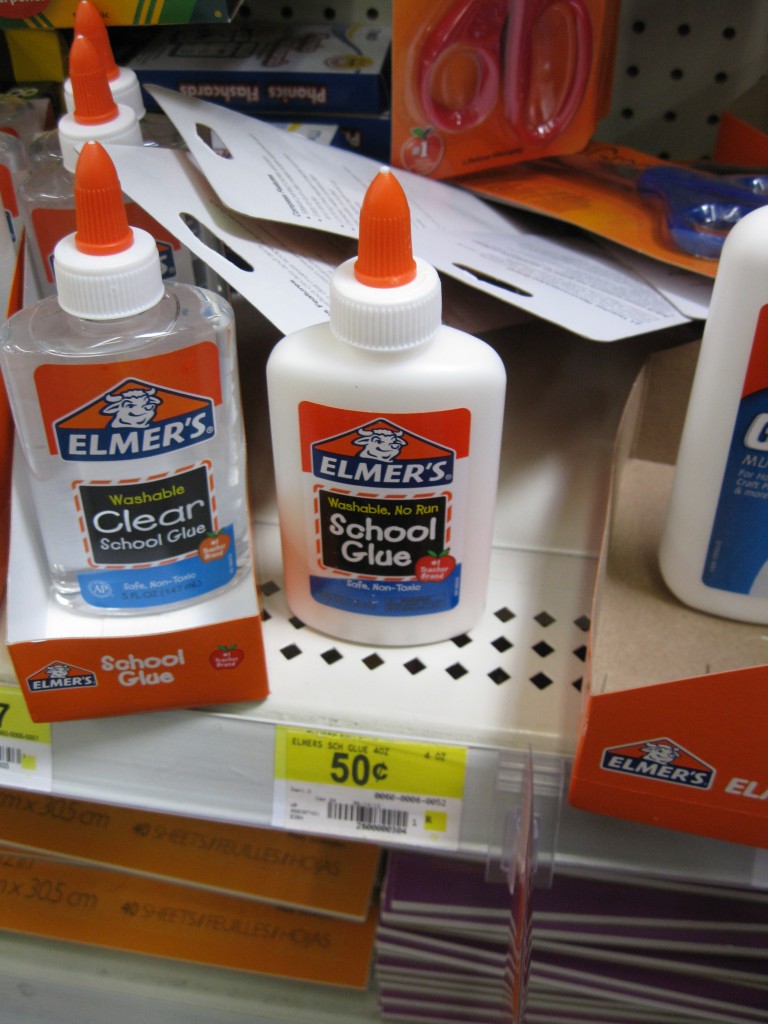 .
My all things sprinkles, glitter and girly dottie did try to convince me that the child we were shopping for would, oh so desperately, need glitter glue!…
.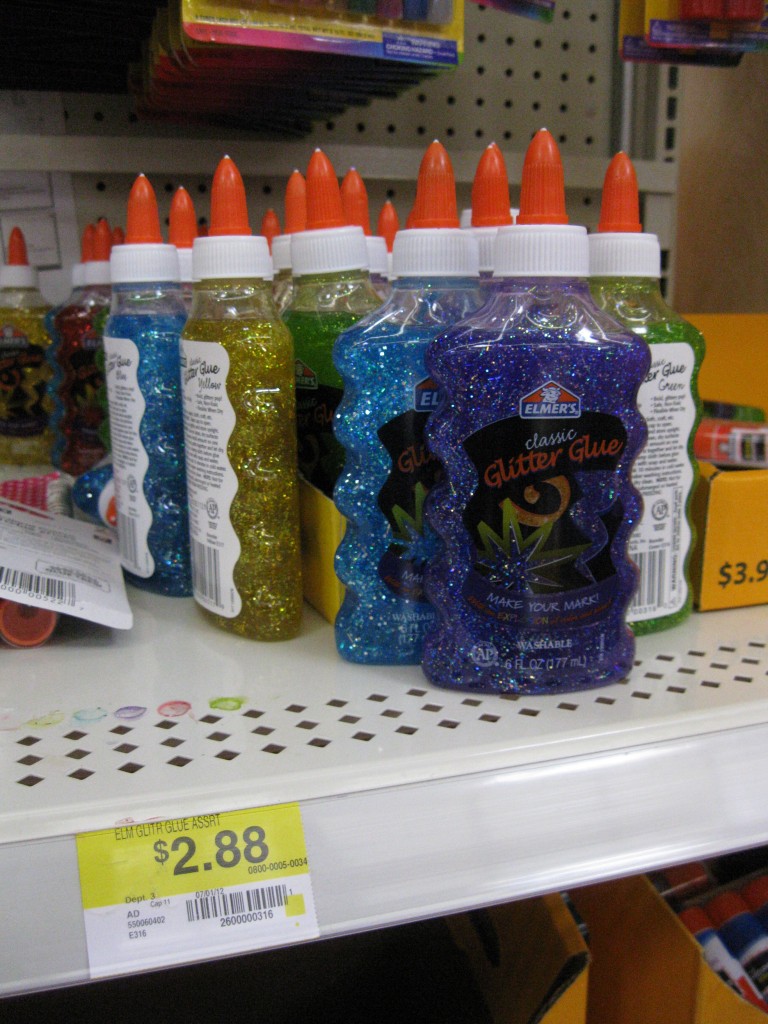 but this Mama stood her ground!
We picked up wide-ruled composition books at 17 cents a piece because Bunny girl was sure the child she was shopping for would need these  for spelling, creative writing and journal work.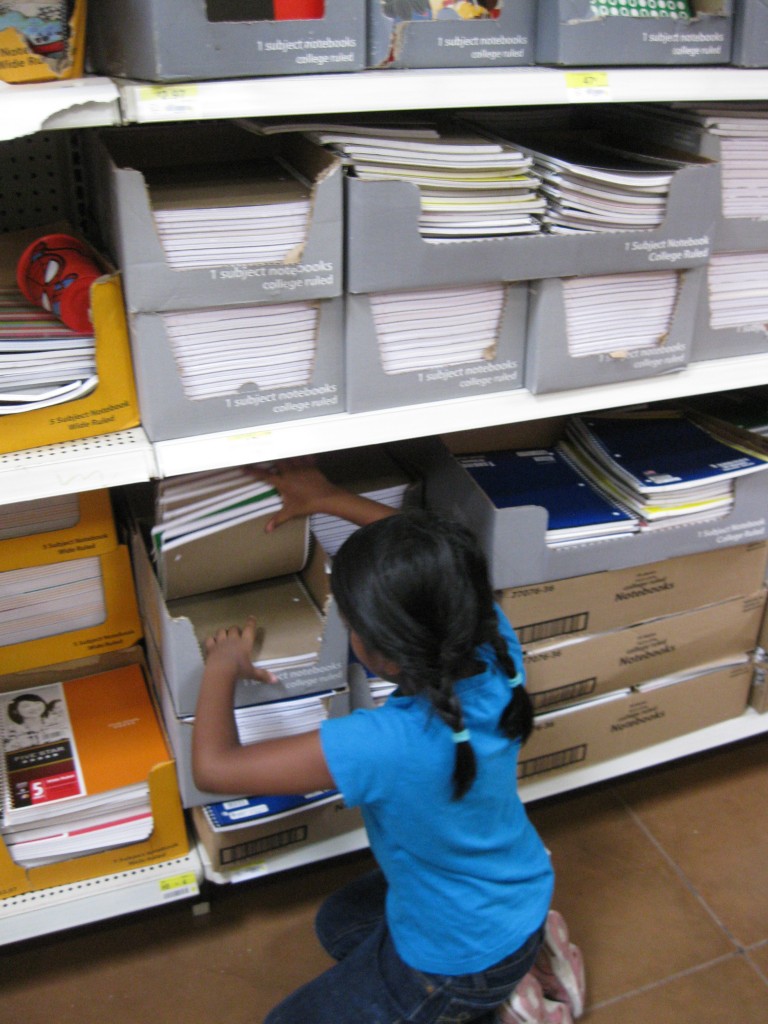 She also chose accompanying folders.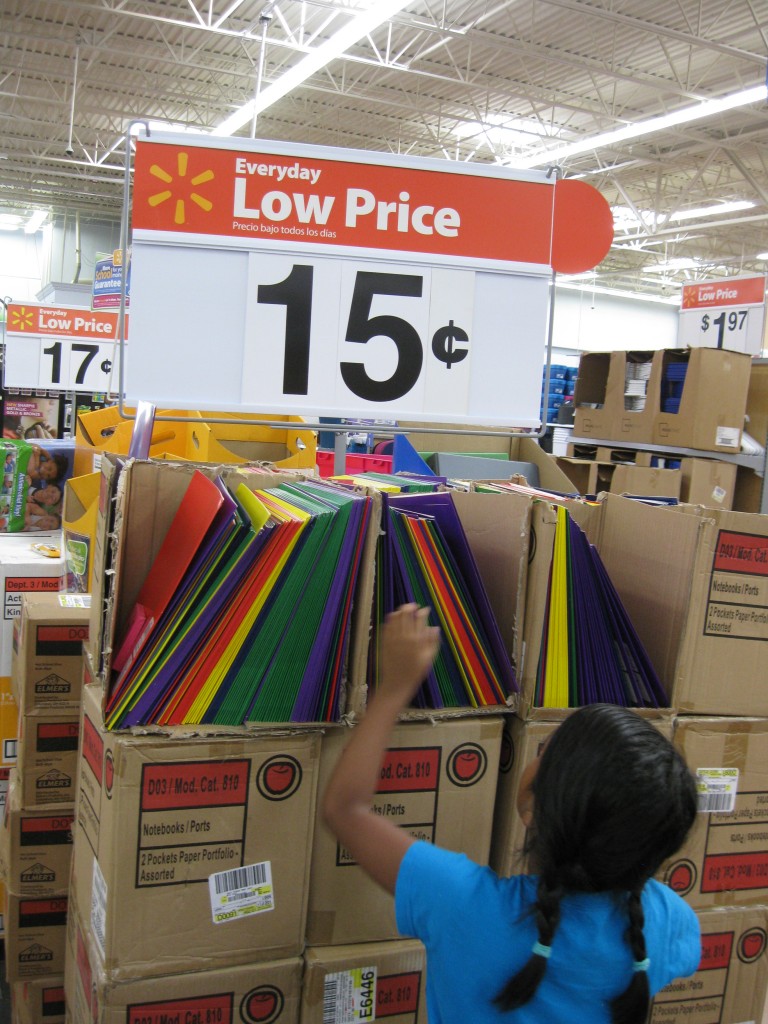 And every 1st grader needs crayons, right?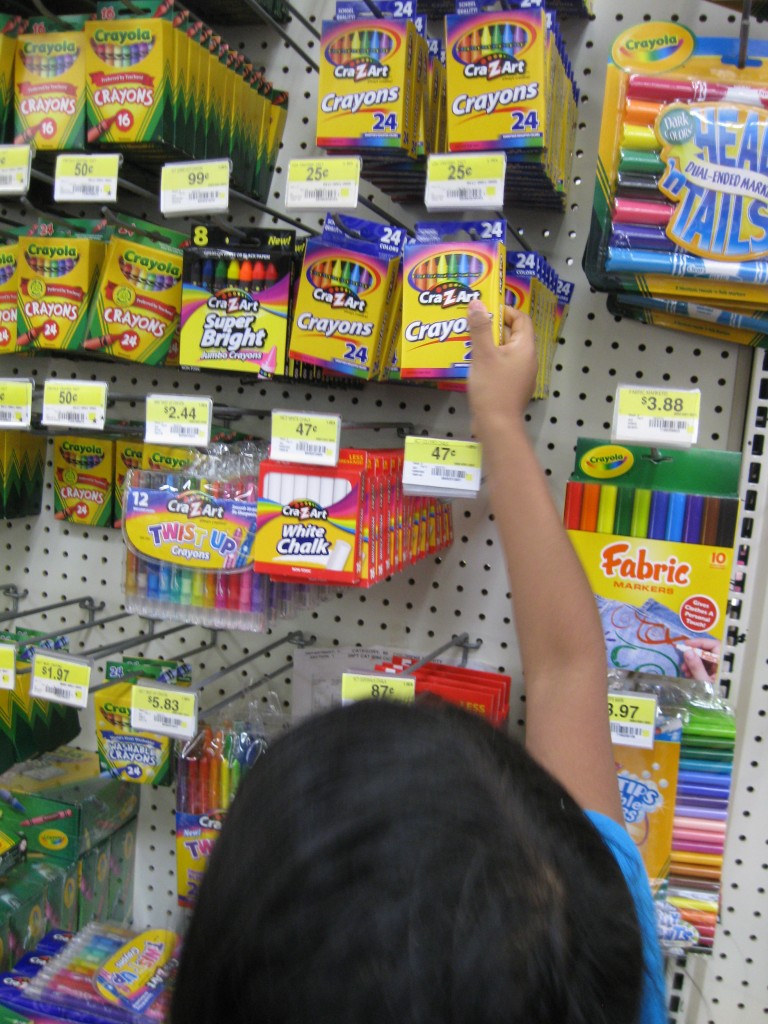 Now we did split our shopping spree into 2 sessions, only because the Walmart store we shopped at was low on supplies. (Thanks to the deals!)
I'm glad we did because our second shopping trip was on Sunday…
when the new ad for the week came into effect.
So instead of paying 1.97 US$ for Elmer's  combination pack of gel and regular glue sticks
we paid a mere 10 cents a glue stick!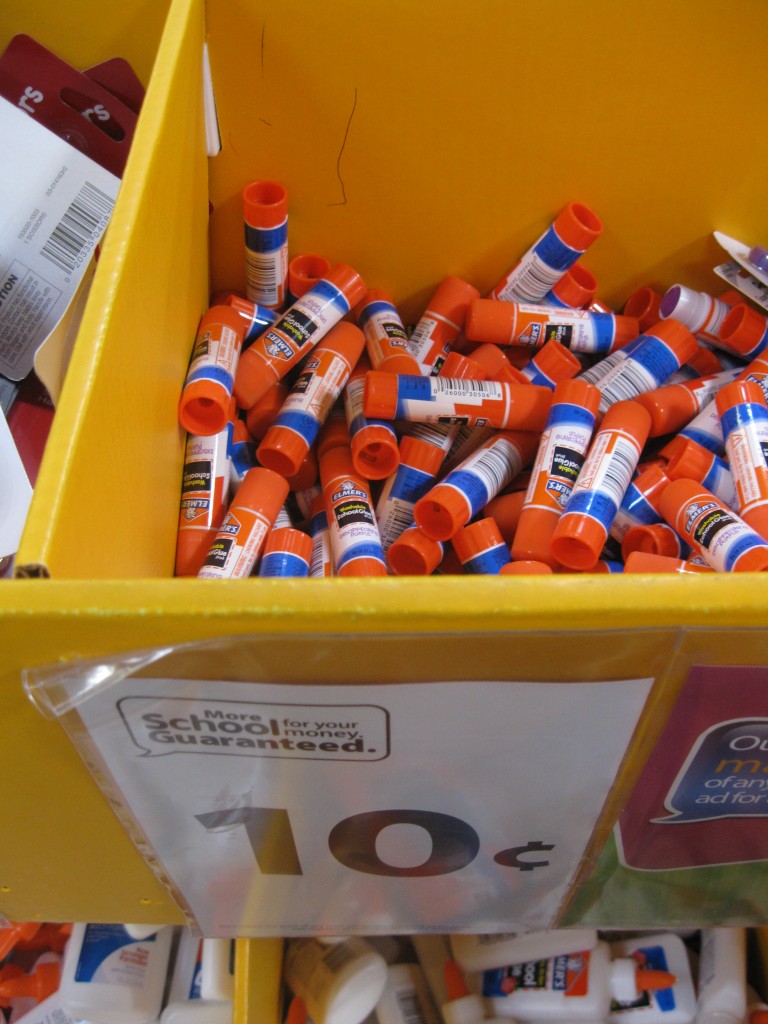 All in all, we raked up a bag full of great school supplies that will be handed over to the Home's Coordinator later this week.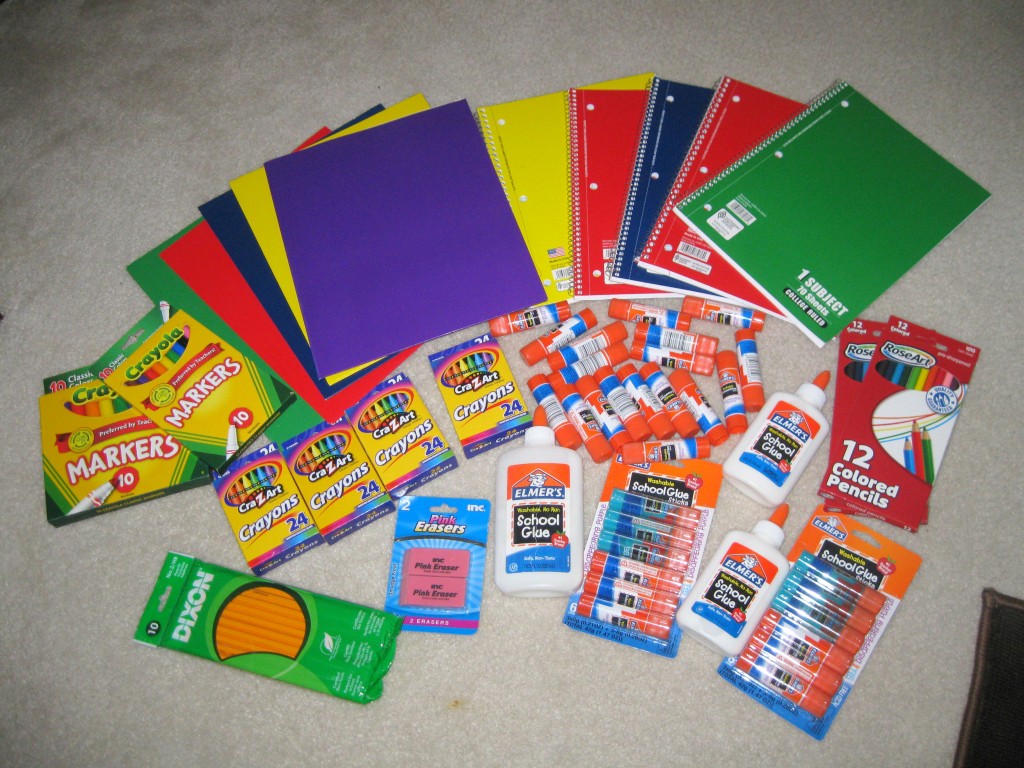 What a blessing this will be, thanks to the heart behind #ChampionsforKids and Elmer's generosity.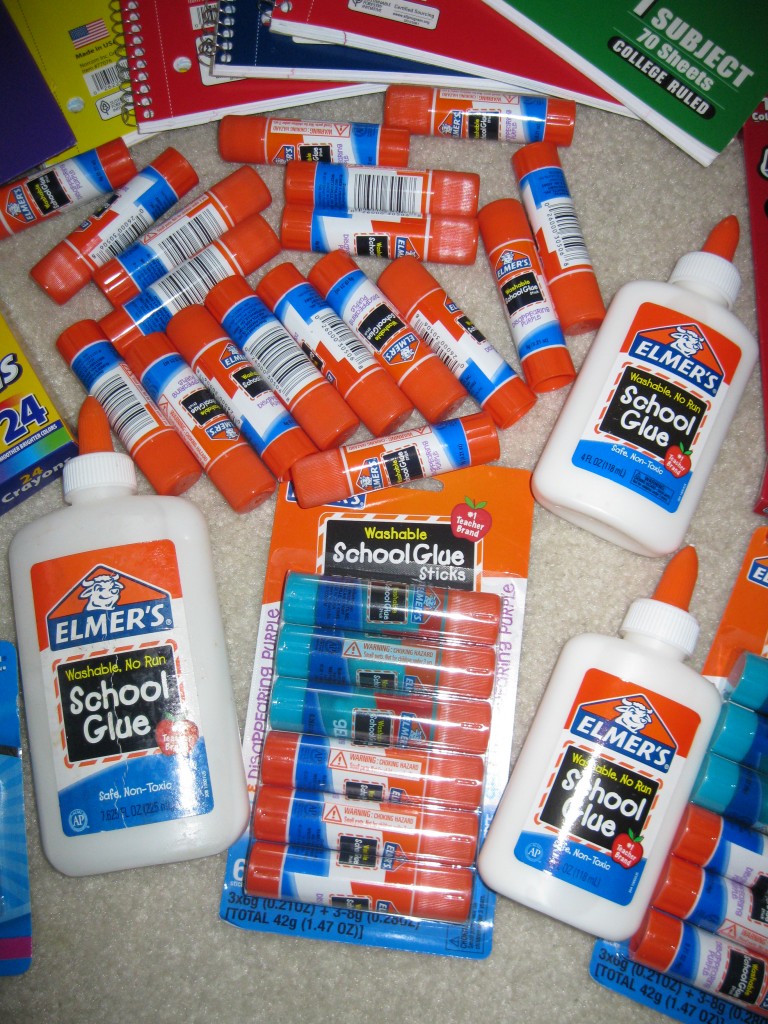 To see more pictures and read more buzz on our shopping trip, visit our Bag It Forward Google Plus album.
And for more updates, promotionals and buzz, follow Champions for Kids and Elmer's on Facebook.
You CAN #BagItForward & equip a child for school, with @champions4kids &@elmers p.ost.im/p/dd7Wy8 via @ebmommy #Champions4Kids #CBias

— Marina (@ebmommy) August 8, 2012
Love on the Sponsors:
.
EBMR Disclaimer: "I am a member of the Collective Bias™ Social Fabric® Community.  This shop has been compensated as part of a social shopper insights study for Collective Bias™ and Champions for Kids #CBias #SocialFabric. Regardless, all opinions expressed in this post are still 100% my own."