Growing up, veggies were always a huge part of my life as my Dad was practically a hard core vegetarian.
Today, I see, I do prefer my veggies over meat and try my best to ensure my children eat their fair share with their meals.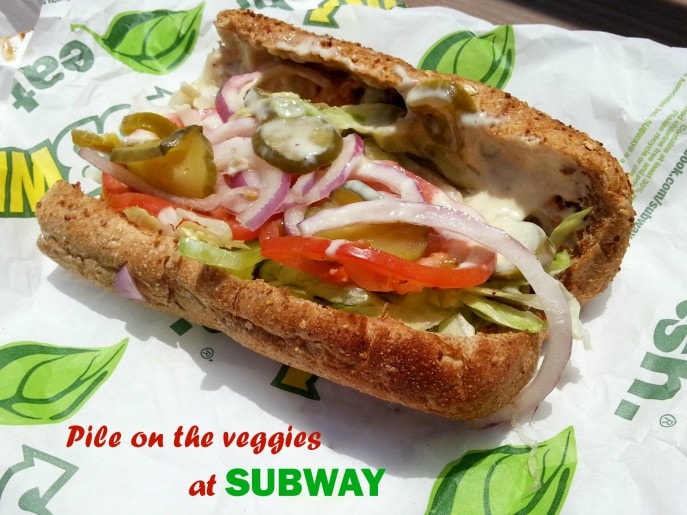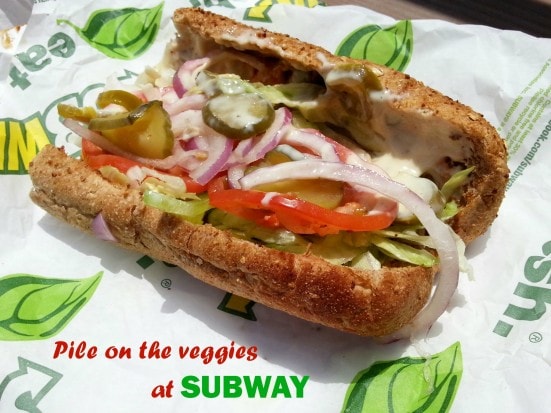 Pile on the veggies at SUBWAY
Our family tries not to eat out a lot but when we do we try to stick to healthier dining alternatives.
I love to stop at our local SUBWAY for that very reason…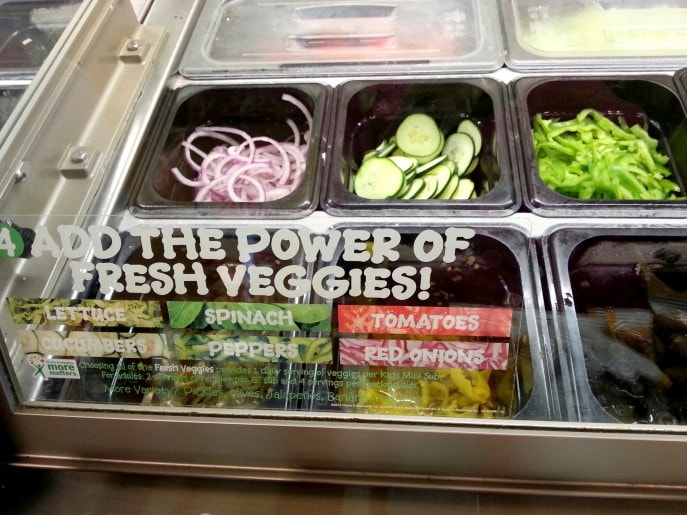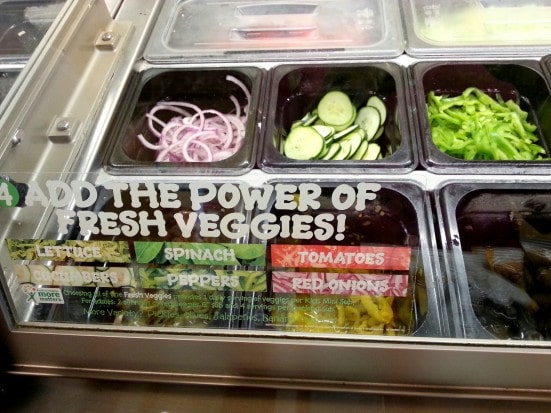 being able to watch my kids to pile on the veggies!
Dottie, especially, loves loading her subs with veggies (her favorites remain spinach, peppers, onions and tomatoes) and picks the Veggie Flatizza over the others when she wants a change.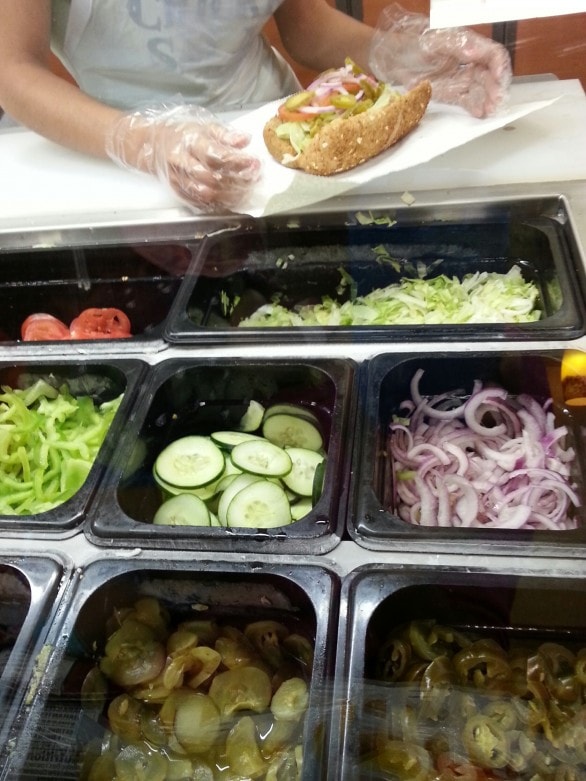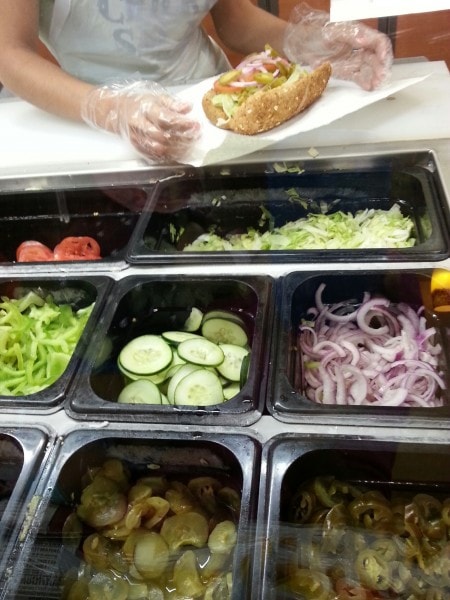 My Little Man, on the other hand, needs a little encouragement. He isn't a huge fan of veggies but makes sure he picks his choice of at least 3 veggie loaders for his sub.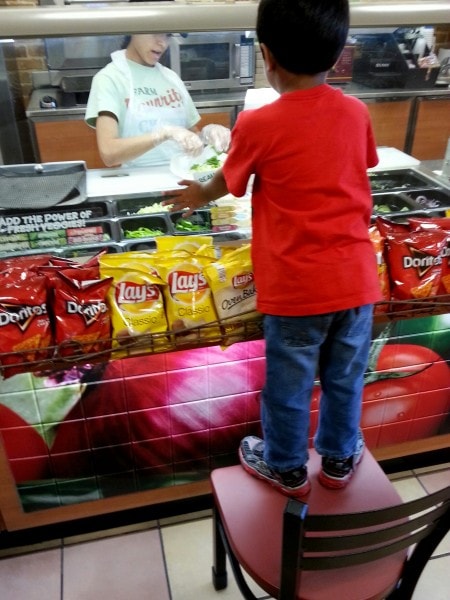 To add the element of fun to the meal and to encourage kids to eat their veggies, SUBWAY has partnered with Disney on the recent blockbuster Maleficent. So every Fresh Fit Kids meal now comes with a Fresh Fit sub that your child can load with veggies, lowfat milk, apple slices and a free Maleficent themed backpack.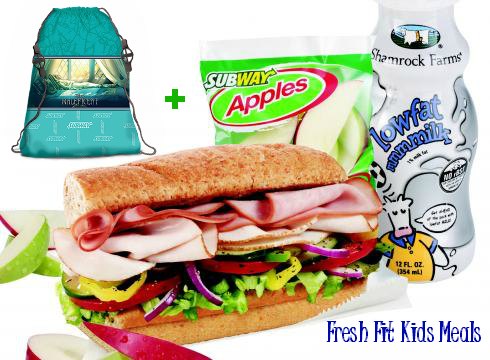 With a ton of activities planned over the summer and shuttling from one recreational activity to the other, as a parent, please don't take the quick, greasy, fast food, fuel option.
Would you consider, instead, to step up and pile on the veggies for and with your child?
Win it:
One of you will win a $25 SUBWAY Gift Card and $50 Fandango Gift Card to celebrate healthy eating and fun this Summer. Just tell me how veggies and healthy eating help your family power through summer activities, and plug in your entries in the form below.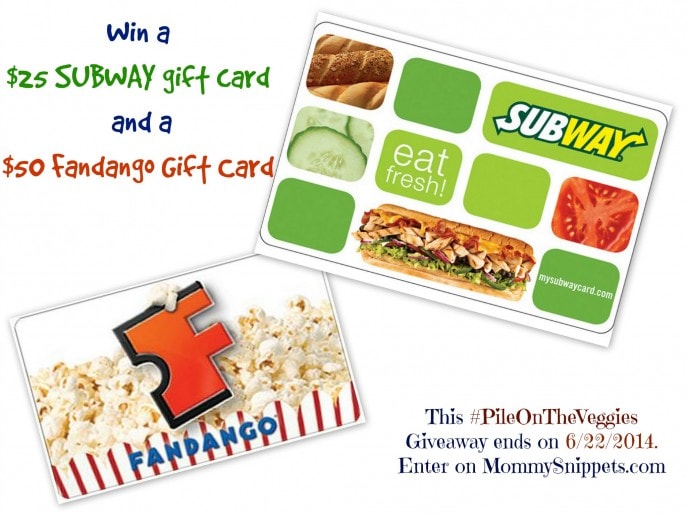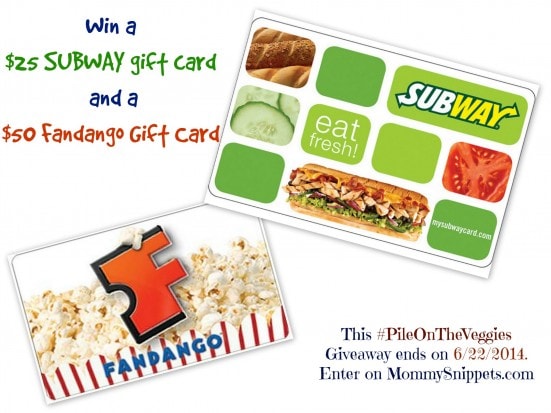 Here's what you need to do enter the Giveaway…
 .
Use the Rafflecopter form provided below to enter this giveaway. Entries not recorded in the same will be disqualified.
..