There are those days, yes those days, when there really isn't much time to make an elaborate meal, so I turn to my quick meal fix…homemade pizza. Raid my kitchen and you will always find bread of some sort, pizza sauce and organic cheese!
When Classico dropped me a line earlier this month sharing that October was National Pizza Month, I smiled. Why? Because it's National Pizza Month, every month of the year, in our household, especially when Mama hasn't been able to put together something else!
As soon as our Classico Elevate Pizza Night kit came in, I quickly put everything away lest the kids beg me for pizza even though dinner had been cooked and served on the table.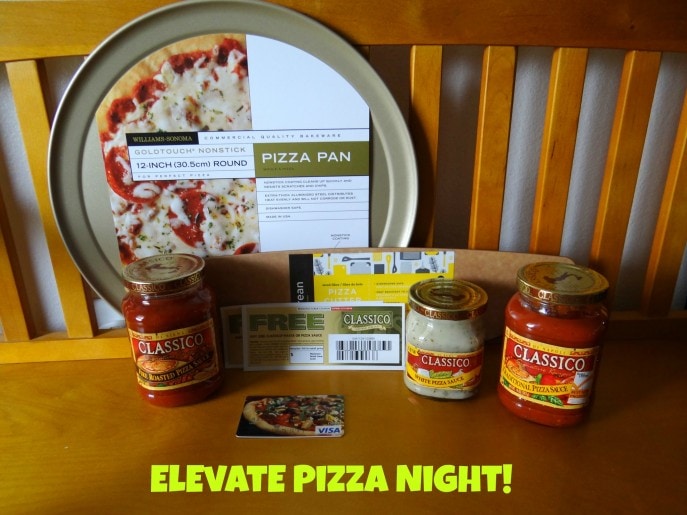 And it was only earlier on in the day today that I pulled everything out to make a quick meal to take to Dottie's school for lunch! (Much to the kids delight!!)
Even though the Classico site has some really yummy looking pizza recipes, I chose to put together a Double Cheese and Chicken Pizza because
1. I had whole wheat and honey pita bread pockets in the pantry
2. The Classico Fire Roasted Pizza Sauce seemed to be calling out to me!
3. I had pre-cooked chicken chunks from the chicken curry I made last night and
4. Miracle of miracles I had a 4 blend Italian cheese pack, a cheddar cheese pack and a mozzarella cheese pack in the refrigerator, so yes, lets go with a cheese overload!
Because the pita pockets are thick, I decided to apply pizza sauce in the inner layer of the pocket, pile that with mozzarella cheese and then seal the pocket and layer the top with sauce again, the three varieties of cheese and chicken chunks.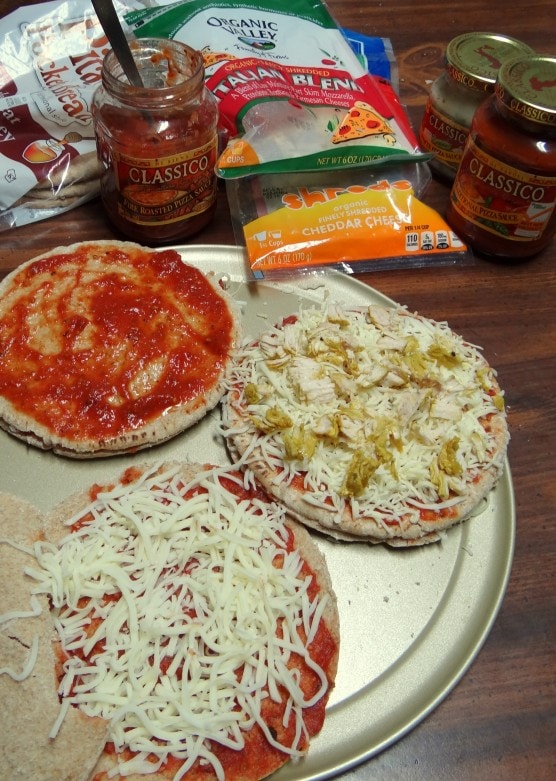 I knew it would be rich and filling but would it get my kids' seal of approval?
It definitely got mine as it was quick to put together , took a mere 10 minutes of baking time and smelt delish!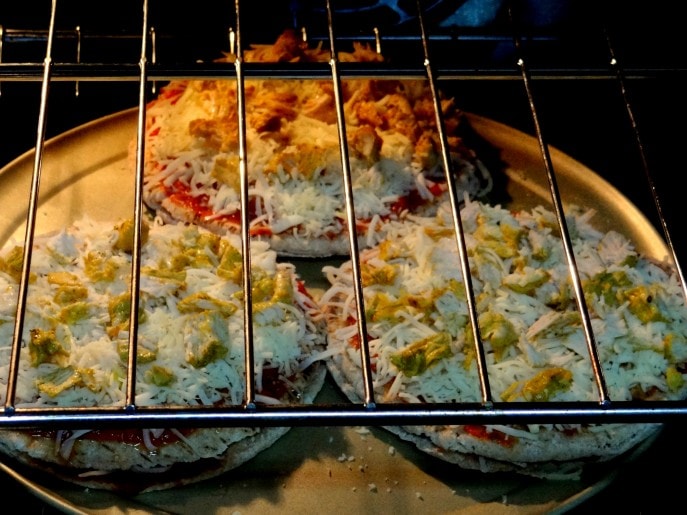 Waiting for the kids to open their lunchboxes to take their first bites seemed to take forever!
But as soon as that first morsel went in, I got the thumbs up.
They loved it!!
That definitely means we will be seeing Double Cheese and Chicken Pizza on our dinner menu again!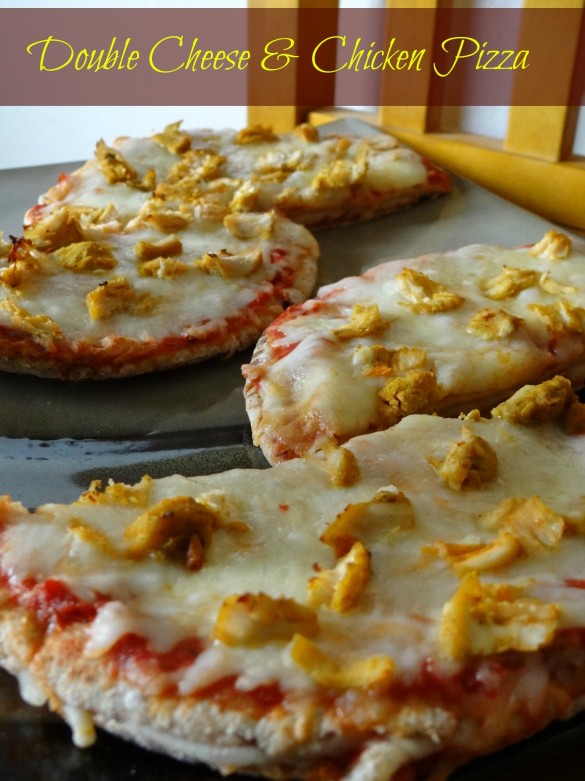 This is so easy to make and your family will love it!
If you plan ahead, add green peppers, red onion slices, olives and pineapple chunks to kick this up a colossal notch. (Yum!!)
Recipe for Double Cheese and Chicken Pizza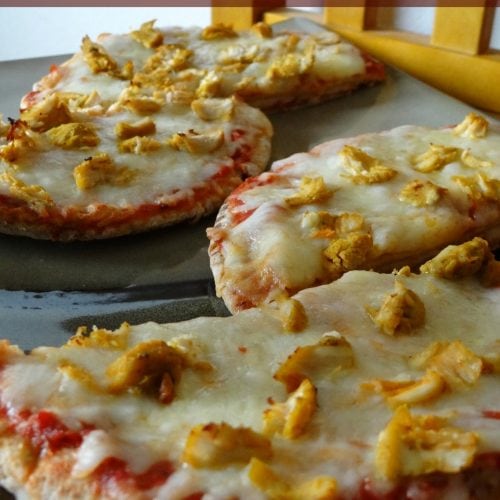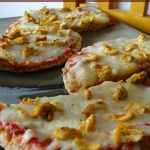 Double Cheese and Chicken Pizza
If you plan ahead, add green peppers, red onion slices, olives and pineapple chunks to jazz this recipe up!
Ingredients
4

Whole Wheat and Honey Pita Bread

I use Kangaroo brand Pita Bread

1

jar Classico Fire Roasted Pizza Sauce

Grilled or pre-cooked chicken chunks

2-3 cups

1

pack organic mozzarella cheese

1

pack organic Italian blend

4 cheese variety cheese

1

pack organic cheddar cheese
Instructions
Pre-heat your oven to 350 degrees F

Take your Pita Bread Rounds and place them on a baking tray.

Slice each Pita Bread as if to create a sandwich.

Smear pizza sauce on one side and layer with mozzarella cheese. (Don't be stingy with the sauce and cheese)

Place the other Pita slice on top of the pizza sauce, cheese layer (like a sandwich) and smear pizza sauce on top.

Generously layer mozzarella cheese, Italian blend cheese and cheddar cheese over the pizza sauce.

Now add chicken chunks (and any of the other suggested toppings.) over the cheese layer.

Do the same for the remaining bread.

Once done, place the baking tray in the oven and bake for 10-12 minutes.

Serve piping hot, out of the oven.

Enjoy!
The next time I just might go with Classico's Better Homes and Gardens 2013 Best New Product Award winner Traditional Pizza Sauce or maybe their new Creamy White Pizza Sauce.
Tell me, what pizza sauce would you like to use on your next pizza? (Traditional, Fire Roasted or Creamy White?)