Dorothy and her trusted canine, Toto,  is leaving Kansas to return to OZ and save it from the devious clutches of the Jester.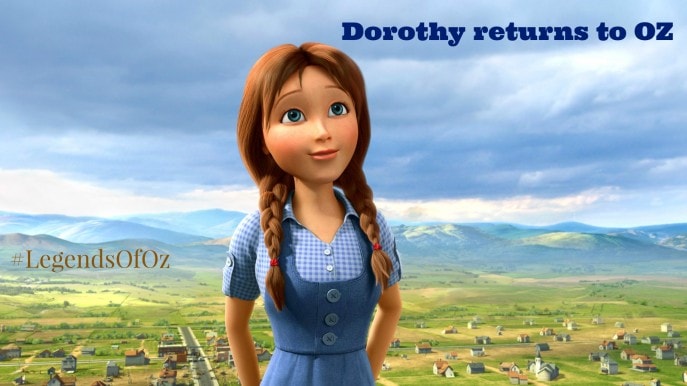 With plans to be reunited with her friends, the Tin Man, the Scarecrow and the Lion, at the Emerald City, she embarks on her journey along the yellow brick road.
The journey, this time, is anything but easy, thanks to the sneaky, devious detours planted by the Jester to stop her from moving ahead.
Thankfully she finds help along the way, enlisting the help of new friends- Wiser the owl, Marshal Mallow, China Princess and Tugg the tugboat .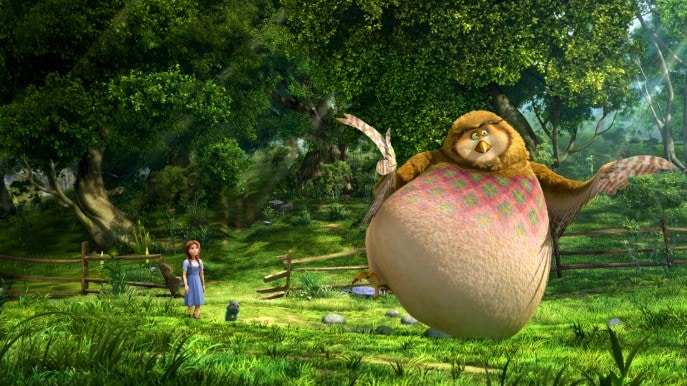 And despite the danger that arises every step of the way, she knows she needs the help of all her friends…
all the brain, all the heart and all the courage she can get to overthrow the Jester.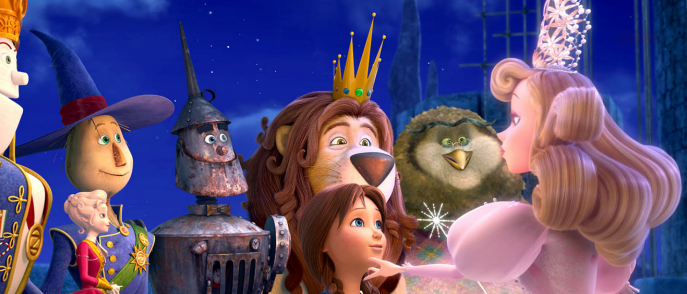 Legends of OZ arrives to theaters on May 9 and promises to be yet another adventure for Dorothy…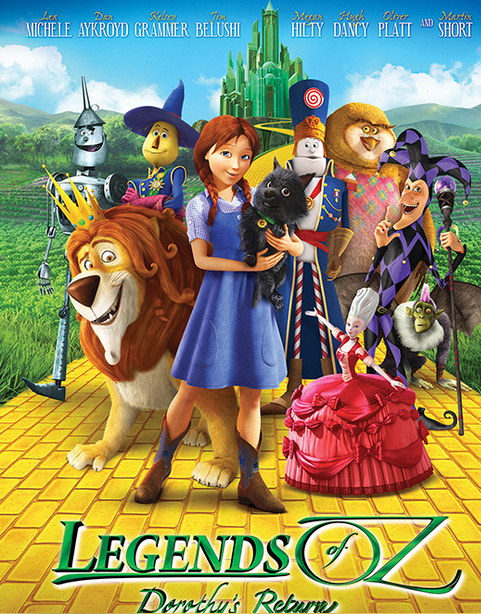 and you!
Oh and stay tuned for a fun Legends Of OZ giveaway that includes a 50$ visa gift card, later this month!