I remember the Christmas my son got a remote control helicopter. We had the AA batteries ready but totally forgot to get the AAA batteries for the remote.
We had one sad, little boy in the house that morning, till my husband returned from the store with a pack of batteries.
Since that Christmas, we're prepared.
When our youngest was surprised with a talking Elmo, we made sure he had batteries put in and had an extra pack on standby knowing she wouldn't stop playing with him!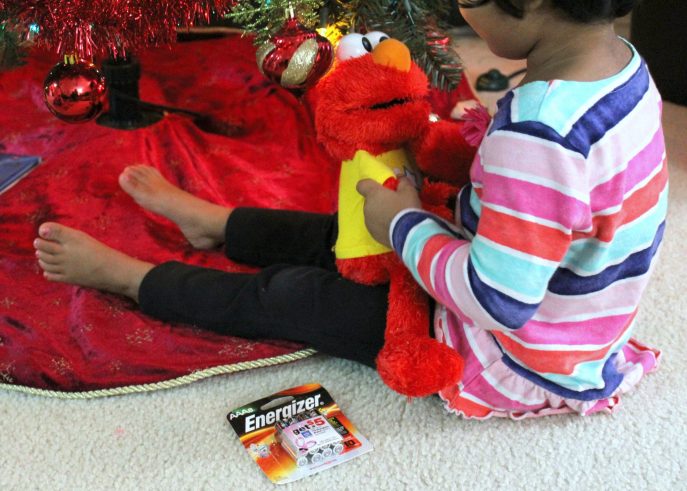 Don't forget the batteries and SAVE this Christmas
How many times has your child received a battery operated toy only to find it needs batteries?
This Christmas (and future Christmases to come) if you plan to gift a battery operated toy, would you consider checking to see how many batteries are needed and tape the required number of batteries to that toy?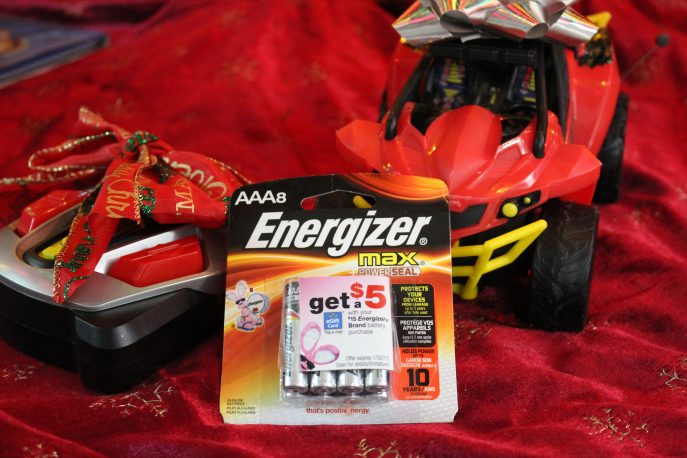 By doing this you will…
SAVE a child from being disappointed or even erupting into tears
SAVE a parent from having to rush out to buy batteries in the wee hours of the morning.
and thanks to Walmart, SAVE on your purchase of Energizer batteries, with a rollback, all the way till January 30th, 2017.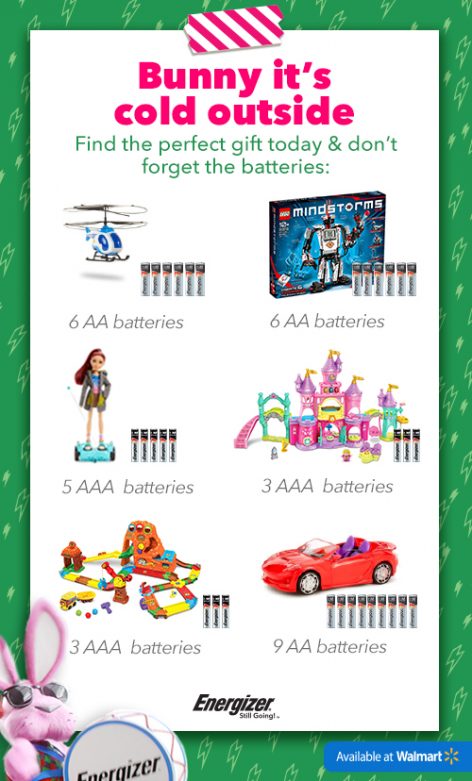 SAVE when you buy Energizer batteries at Walmart
Besides the rollback on Energizer MAX AA and AAA 8 pack batteries are on rollback for $5.97, Walmart is also offering a $5 Walmart e-gift card with a $15 purchase of Energizer brand batteries, on a single purchase transaction, from now till 30th January, 2017.
Click on the banner for more information.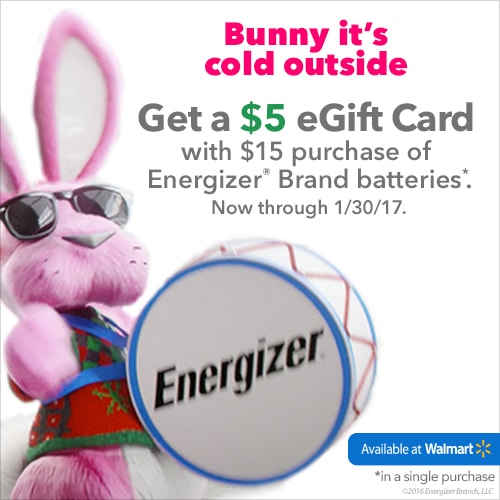 The fun never ends as long as you're prepared with a stash of batteries at home!
If you're like me, I'm sure there will be more than just a few, ready to power up those toys.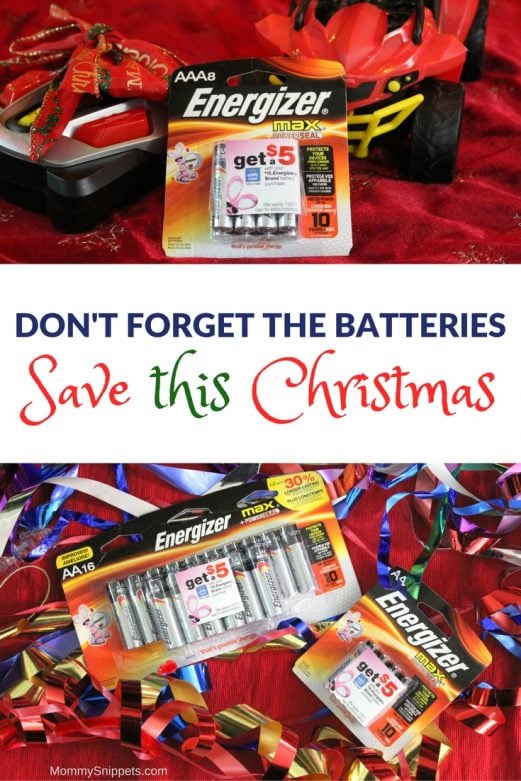 I'd love to hear from you. Hop over to chat with me on Facebook and/or Twitter