Back to school supplies can be cute!
This post contains editorial samples and/or affiliate links to products I recommend. While this adds no additional cost to you, I will earn a small commission on any sales made.
I remember when I was in school, school supplies were so ordinary. Yellow pencils. Plain wood rulers. Solid block color files.
So when Office Depot and Office Max sent me a sampler of their Sweet Smarts school supplies collection, the little girl inside me squealed.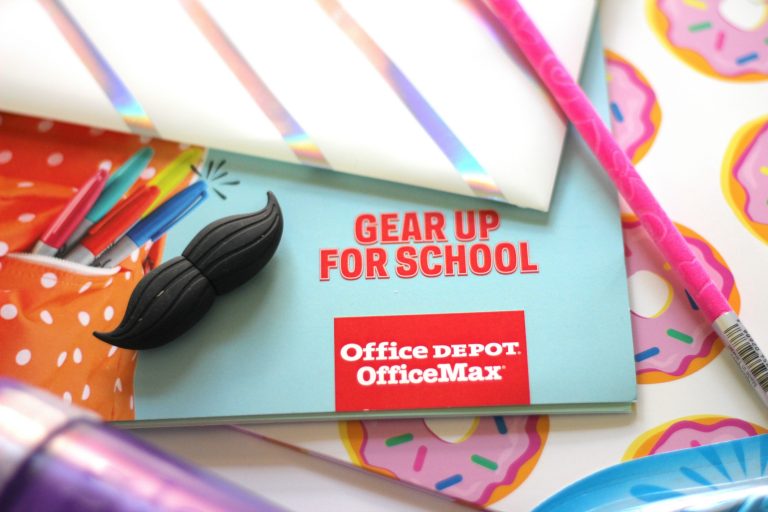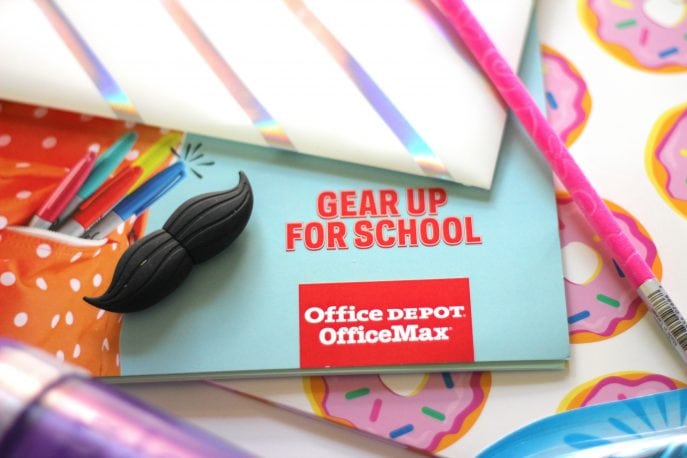 Taking inspiration from the 80's and the 90's, the designs scream fun while the bright neon colors and cartoon pictures make looking forward to that new school year all the more exciting.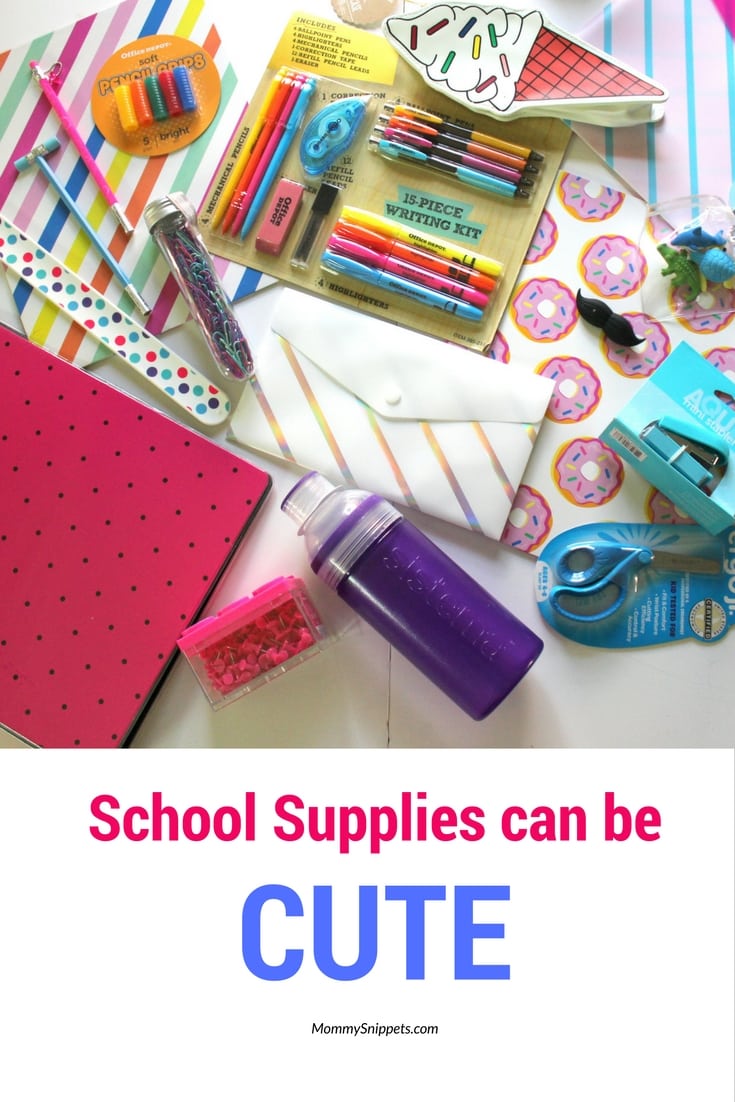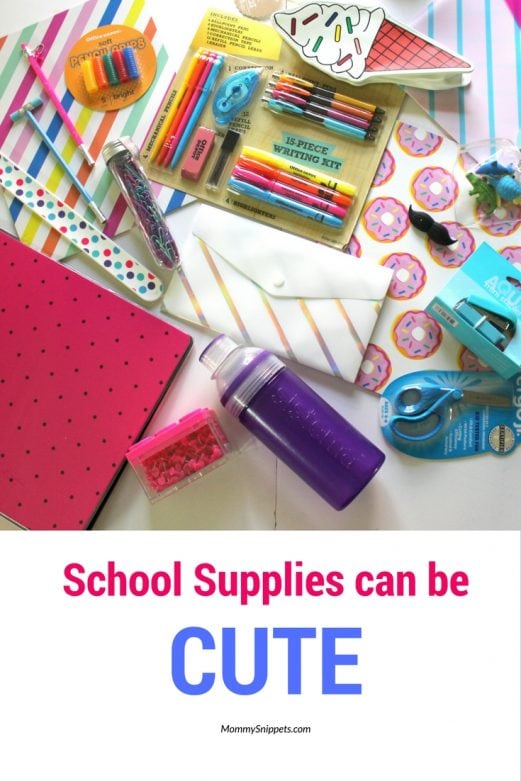 Back to school supplies can be cute!
I remember when slap on bracelets were a huge fad in school. Every kid walked around with one and we all had so much fun with it.
Well, Office Depot has taken it to another level making it practical for a school goer.
How cute is this snap on 12″ bracelet ruler?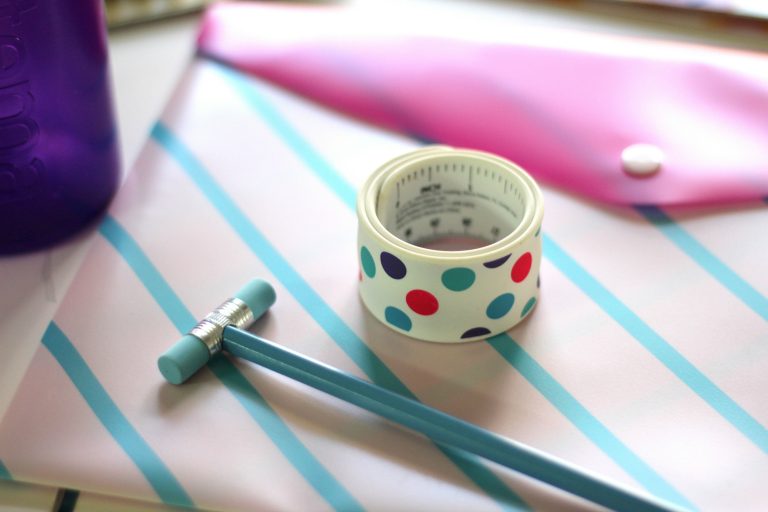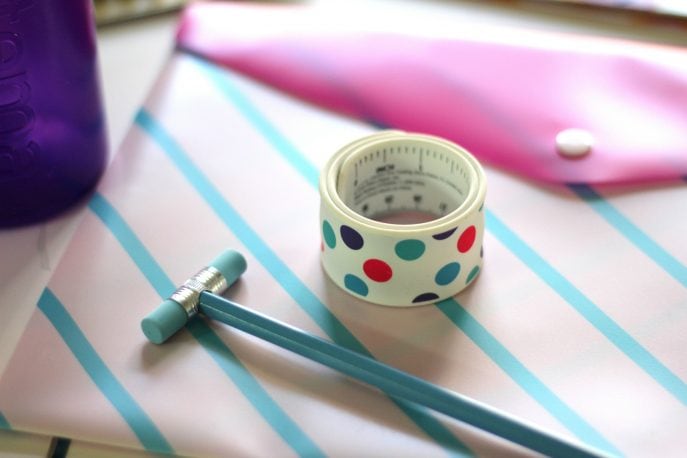 And sure you can get clear colored push pins because you need something to get the job done but if you can get 200 stackable push pins in the color of your choice for $3 a pack, why wouldn't you choose that instead?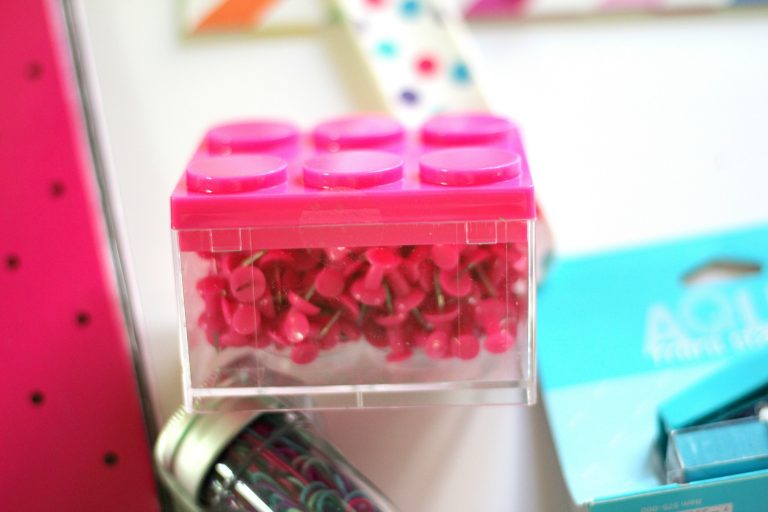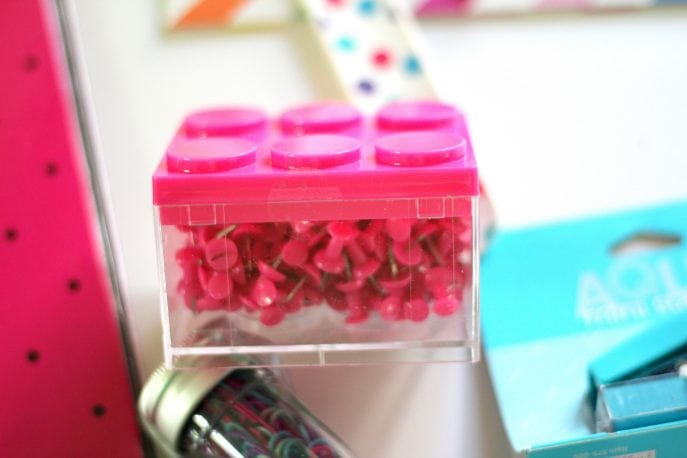 For school/college goers who're looking for files, folders and envelopes that stand out, the sprinkled donuts , icecream cones and gold tinted designs from the Sweet Smarts collection are great choices.
You can even find complementing supplies to match each other, like the ice cream cone pencil pouch. The pouch while sold seperately does have matching supplies like notebooks, a pocket folder and regular folder.
Both Office Depot and Office Max carry a variety of unique pencils, colorful pencil grips, cute erasers, snazzy folders and more. Your back to school shopping gets covered in one place. (Yes backpacks, lunchbags and water bottles are also available.)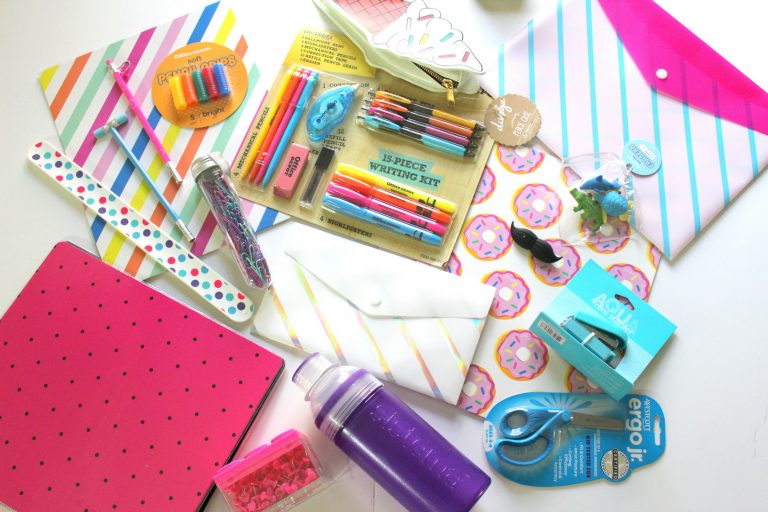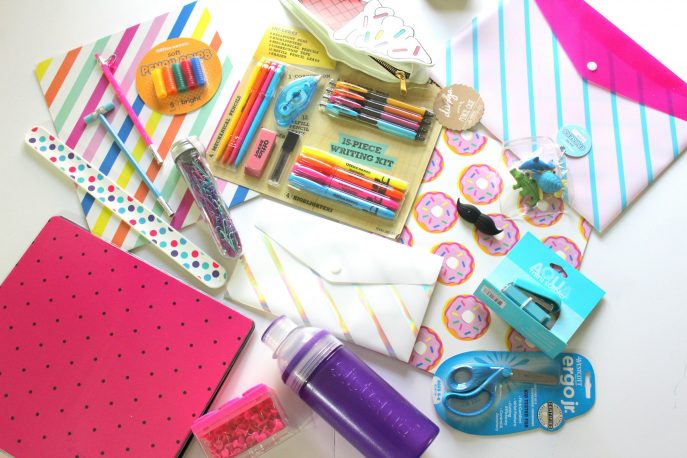 Now if you're not a fan of shopping around the store for supplies, Office Depot has that covered too. Their 15 piece writing kit comes with the immediate essentials your older elementary, middle school and/or high school aged child would need.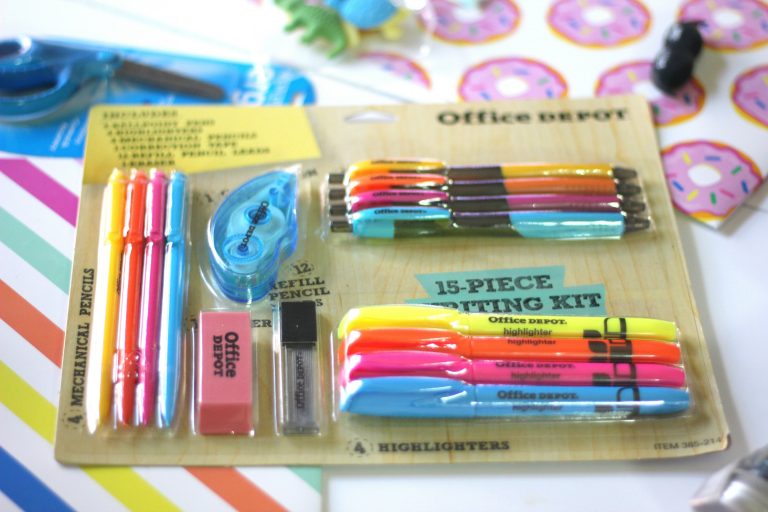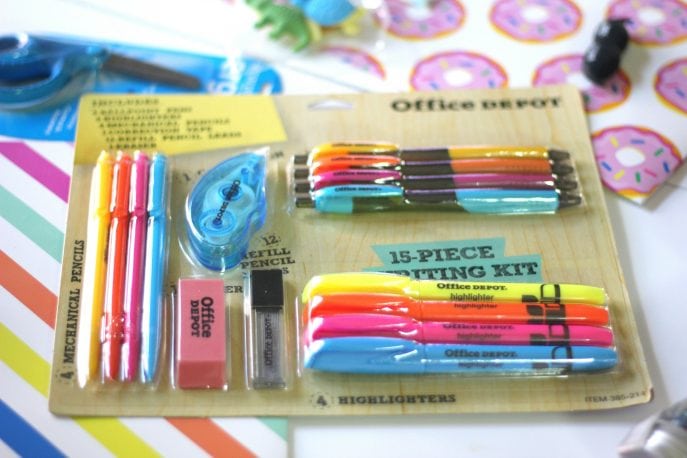 How would you like to win a Whimsical Wonder school supply kit?
One reader will receive a Whimsical Wonder school supply kit from Office Depot and Office Max.
The Whimsical Wonder collection features a quiet palette of pastels mixed with cool and warm metallic finishes. The pieces will appeal to young women and girls looking to make a serious fashion statement. With accessories including on-trend polka dots and beautifully colored notebooks, delicately hued portfolios with stylish designs and elegant and chic pencil pouches, the Whimsical Wonder collection has fashionable pieces for anyone looking to make a trendy entrance.
Share a favorite back to school memory and use the Giveaway Tools form provided below to be eligible for a chance to win this giveaway
** If you face any problems while entering this giveaway, please get in touch with me ASAP! **