Walk into any home with kids and you will find them.
Under the couch…
On the window sill…
Scattered upon table tops…
Hidden in Mama's purse…
Stored away in drawers for when the old stash needs replacing.
They're everywhere!
And for good reason.
Crayola crayons = quality.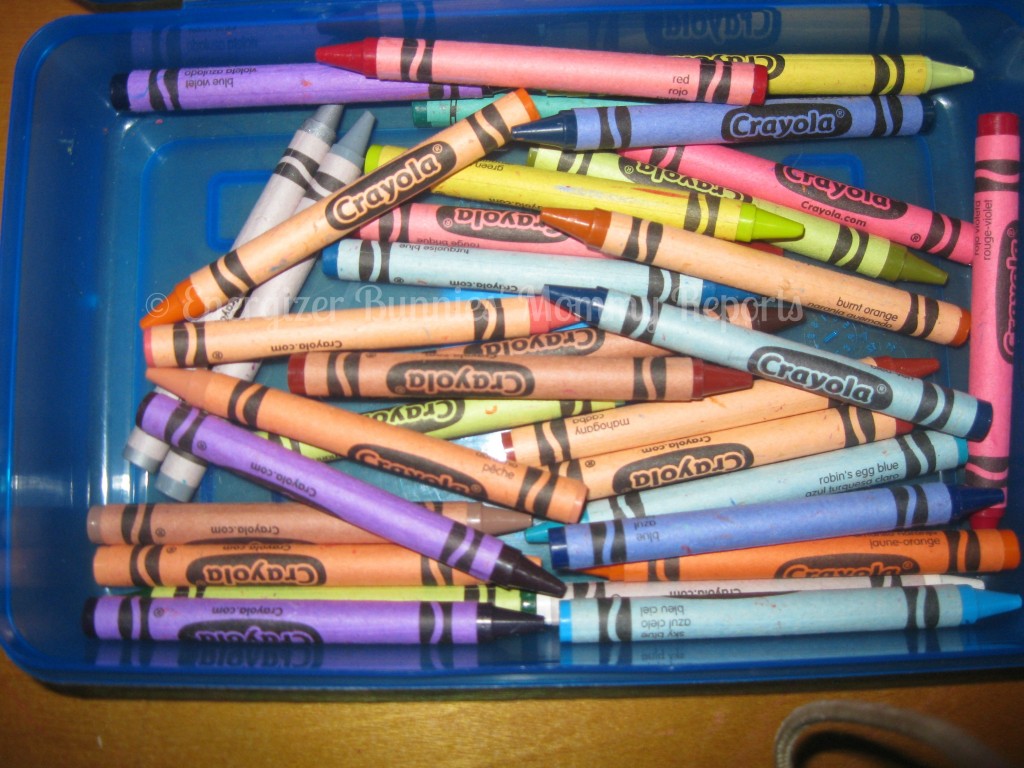 They're made here in the US, in Easton, Pensylvania…
Every single box, from the 8 count boxes to the 120 count boxes!
The 1200 staffed facility makes 650 crayons a minute and upto 13.5 million crayons a day…
In over 400 (yes seriously!) colors a day!
And no you won't be paying for the brand name quality you receive.
The crayons are 100% affordable (especially if you were wise enough to stock up during the Back to School sales!) to anyone in the market.
In our home, we make sure we re-use our broken crayon bits by…
1. Placing the bits in a silicone bake-safe tray
2. Allowing the crayon bits to melt in a pre-heated oven ( 350 degrees temp). This generally takes 10-15 mins.
3. Taking the tray out and allowing the melted crayon mix to harden
And voila, they're all set to be used again.
Yep, these crayons have life!
The Crayola markers are just as rad.
I refuse to buy anything but their washable markers as I have a 2 year old and 6 year old who enjoy coloring bits of themselves and their coloring sheets!
Win it:
One reader will win this fantastic Crayola prize pack, with all the featured goodies!
Here's what you need to do enter the Giveaway…
.
Use the Rafflecopter form provided below to enter this giveaway. Entries not recorded in the same will be disqualified.
..
(If the form doesn't load immediately, please wait for a few seconds or refresh the page. It should pull up right away! If you continue to face a problem please drop me a line. Thanks!)
.