It's that time of the year again…
SHARK WEEK!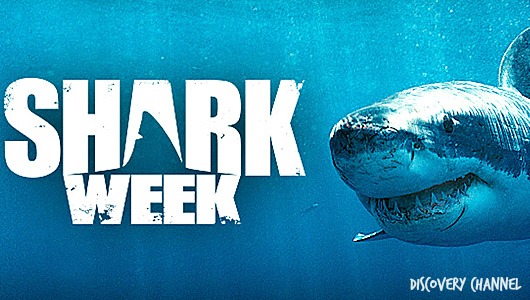 Running through the week of August 10, 2014 on the Discovery Channel, viewers will learn facts, watch live footage, listen to shark-errific stories from survivors of shark attacks and more. (Thanks to last year's Shark Week, my kids are Megalodon wiser now!)
To celebrate this jaw-stopping event, COSCO, the leading children's products brand, is celebrating the ocean's toothy predators in a special way.

For a limited time only, you can buy a one-of-a-kind Shark inspired umbrella stroller at your local Target store or win one for you and a friend, on the COSCO Kids Facebook page.
All you need to do is:
1. Answer the shark trivia question.
2. Tag the friend you want to give your second Shark Stroller Gift Pack to, in the comment with your answer.
3. Share this image for an EXTRA chance to win!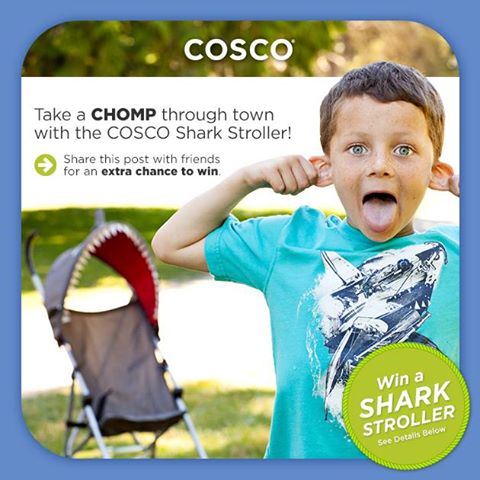 Oh and you don't need to be a shark whiz to answer those trivia questions. They're easy-peasy!
If you don't really need a stroller, think of someone you know who may need one for their child and spread the word around. Or enter to win for them.
COSCO has other baby essentials that are very affordable when you compare them to several brands across the plate. Take for instance the gender-neutral Zahari high chair.
While this high chair may not have a bunch of bells and whistles it definitely does serve the purpose of providing a safe seating area for your baby. My 6 month old is petite framed so she does seem to have some space to grow into the chair.
I like that this is a light-weight chair (weighs 13 lbs), easy to fold, convenient to transport from room to room and easy to clean.
I must add that the seat recline is set on one inclination so you really can't change how your child sits. The tray can be adjusted to move closer or further away from your child and yes, it is easy to remove and clean too. The tray includes a cup holder as well.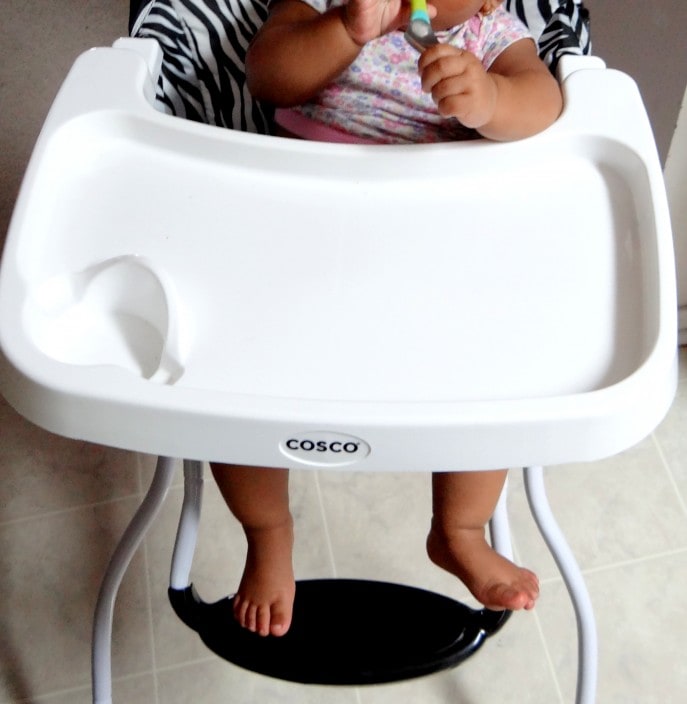 While your child can be buckled in with the 3 point harness, I personally, would love to have shoulder straps included for added safety.
For $35, this is an affordable buy.
Back to the sharks…
Are you a Shark Week fan?