On your last visit to your local Chipotle Mexican Grill you may have noticed the "Cultivating Thought" stories on the bags and cups.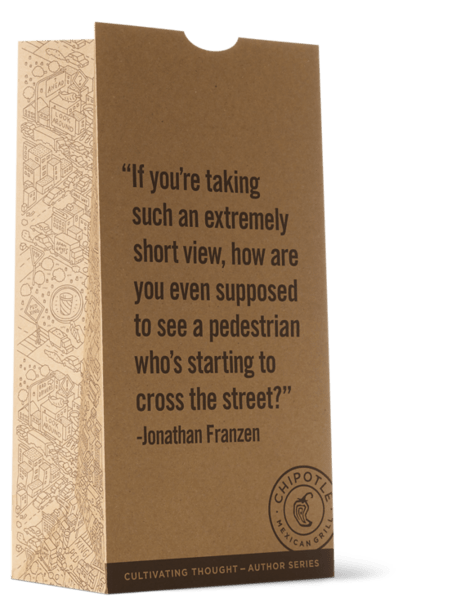 11 notable authors have their "Cultivating Thought" written works printed on a cup or a bag.
Chipotle and Amazon have partnered to host the SUPER SHORT Book Report Sweeps that began on September 14th and will end on September 23, 2015.
They're calling loyal fans to hop over to the SUPER SHORT Book Report Sweeps site and submit a book report 103 characters or less on one of the featured 11 "Cultivating Thought" stories.
What's in it for you?
You could be one of 50 winners randomly chosen each day to receive an Amazon Kindle Paperwhite. (ARV $119)
Or one of 3 Grand Prize winners to receive Chipotle's famous burritos (ARV $250) for a year!!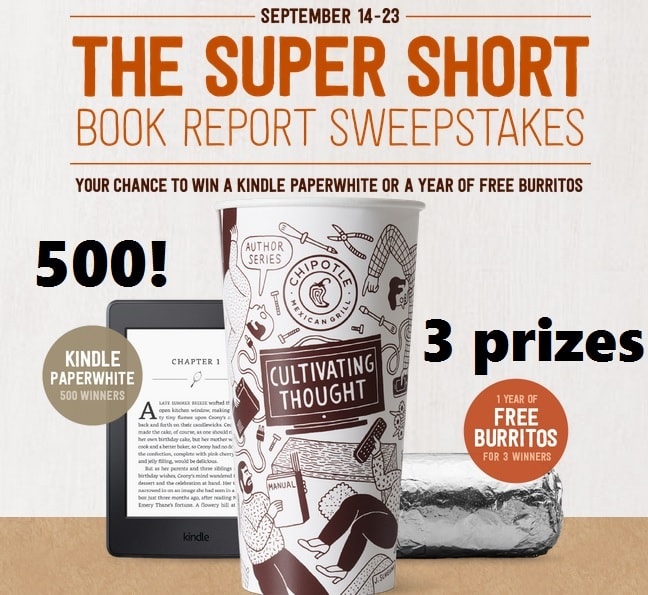 Now don't you worry if you aren't able to get to Chipotle to get your hands on a bag or a cup. All 11 stories are featured on the SUPER SHORT Book Report Sweeps site. And each registrant is permitted ONE entry per day. So you could submit a 103 character (or less) book report for a few stories before the sweeps end.
The "Cultivating Thought" contributors featured includes:

M.T. Anderson (Feed, Thirsty)
Anthony Doerr (All the Light We Cannot See)
Stephen J. Dubner (Freakonomics, SuperFreakonomics)
Laura Esquivel (Like Water for Chocolate)
Jonathan Franzen (The Corrections, Freedom, Purity)
Laura Hillenbrand (Unbroken: A World War II Story of Survival, Resilience, and Redemption, Seabiscuit: An American Legend)
Sue Monk Kidd (The Secret Life of Bees)
Lois Lowry (Number the Stars, The Giver)
Tom Perrotta (Election, Little Children, The Leftovers)
Mary Roach (Packing for Mars, Stiff: The Curious Lives of Human Cadavers)
Colson Whitehead (The Intuitionist, John Henry Days)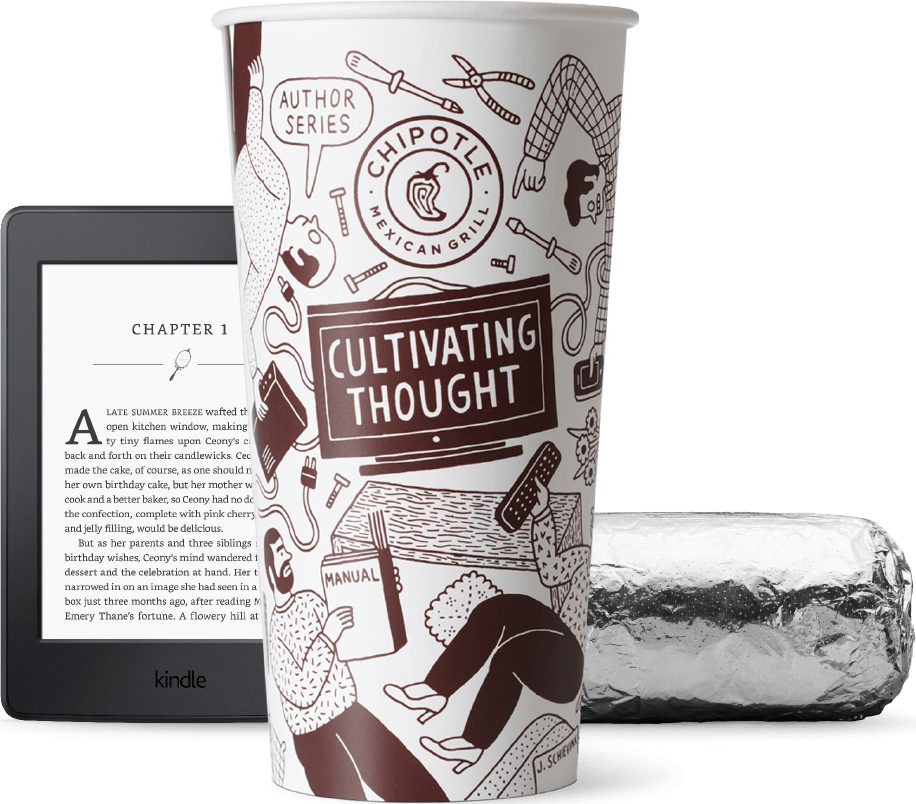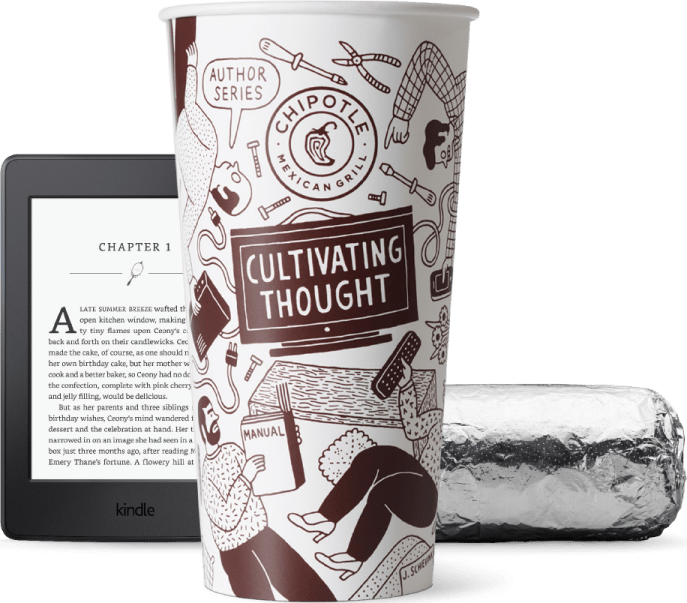 Chipotle's mission has always been to provide customers with easy access to nutritious, delicious food and Amazon's to provide customers with an easy access to the world of reading. Partnering to host this sweeps brings the best of both worlds to the table.
Just a few days left, y'all. Make sure you get your entry in daily. I'd love to see one of my readers win!
I'd love to hear from you. Hop over to chat with me on Facebook and/or Twitter